OOTDIVA stands for Outfit Of The Diva which is what you are wearing right now. OOTDIVA is a platform for anyone who likes to talk fashion, style, beauty, health and life. It is what every girl wants in her life and what all of us breath day and night. OOTDIVA is a platform where everyone comes together to discuss and share ideas and thoughts that can make the world a better and beautiful place.
If you are a woman who loves to write, blog or vlog; this is for you!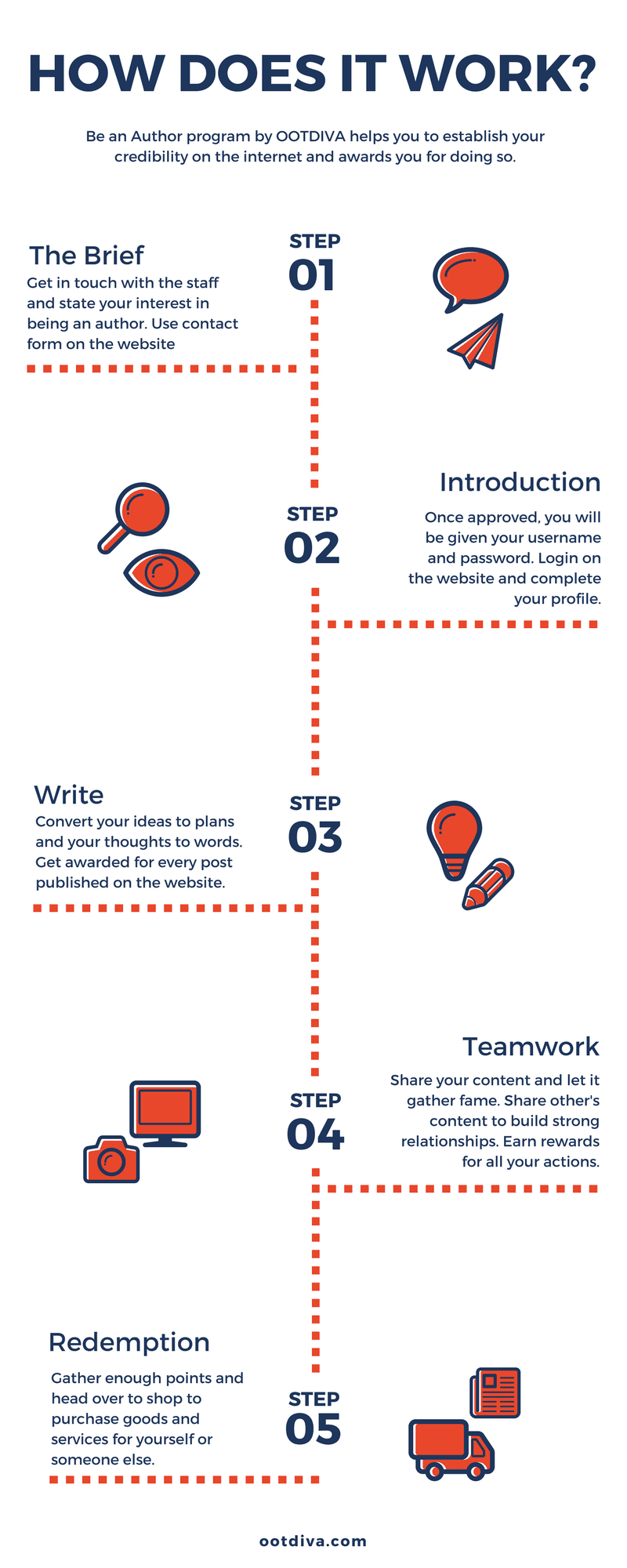 What do you get out of it?
Get Recognized

Get credit for your work. Help the world know who you are and what you do.

Create Better Things

Meet and work with people who share the same interests and passion.

Get Rewarded

You get to write whatever you want and earn with it.

Earn?
We believe in sharing and rewarding our team. This means that every contribution you make to this website rewards you in one way or the other.
Every post that you write and every comment that you make entitles you to a certain number of diva points. Here is how you can earn them.
| | |
| --- | --- |
| Action | Minimum Points |
| Registration | 1000 |
| Submit an article | 5000 |
| Take part in a campaign | 1000 |
| Comment on a post | 200 |
| Refer a friend | 5000 |
| Special tasks | 7500 |
These diva points can be used to redeem in the diva shop. We have all sorts of products and services that you can buy from the diva shop ranging from Amazon Gift Vouchers to Free Photo Shoots.
We also organize bloggers meets, brand collaboration, photo shoots, brainstorming and focus group sessions and non-profit events.
We aim to create a peaceful and better environment; and we want you to get on board and be a part of the change.