Hey everyone, hope you all are enjoying winters with a cup of coffee in your comfy blankets.
I know it's been a long time I haven't shared a blog; sorry was a bit busy catching with some new collaborations. I will be sharing a word about them too. So, this is my first blog of 2018 and it is about everyone's favorite Denim.
Denim's are versatile and no clothing can replace them, forget kicking them out of the wardrobes of the people. If you have been following the trend, you must have a denim jacket in your wardrobe. If not, than I would recommend getting a long line denim jacket. Long line jackets are in trend these days. I bought one for myself a few days back and I am totally in love with it.
Here's how I carried my long line denim jacket.
I have picked a black V-neck tee and black jeggings to complete my look. Black and blue Denims are a perfect duo. You can also try a black cut out bra top instead of carrying a tee. And blue denim jeans can also go with this jacket as denim on denim never fails.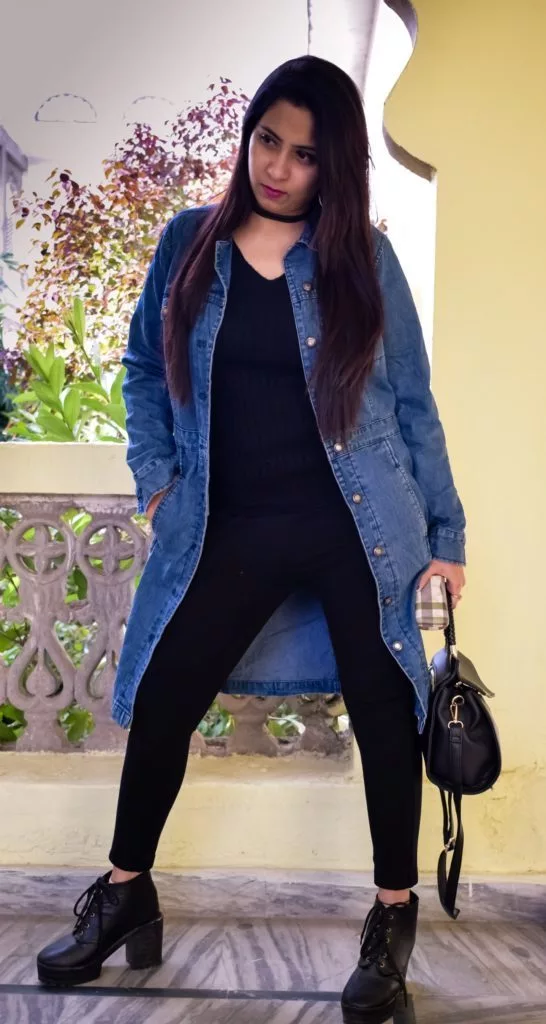 This time, I did minimal makeup. Just did my cleansing routine, and carried a black eyeliner & red lipstick (because red lips look perfect with a black attire).
I have accessorized my look with black laced choker, black boots, black formal handbag and my green Gandhi style shades. Yes, it's almost all black. HAHA!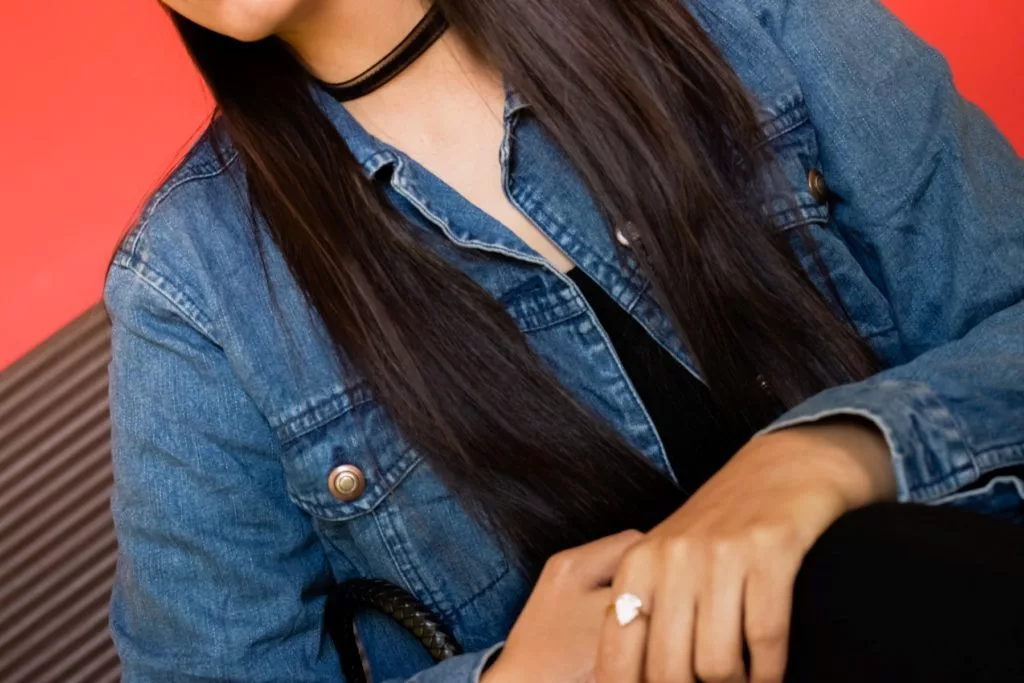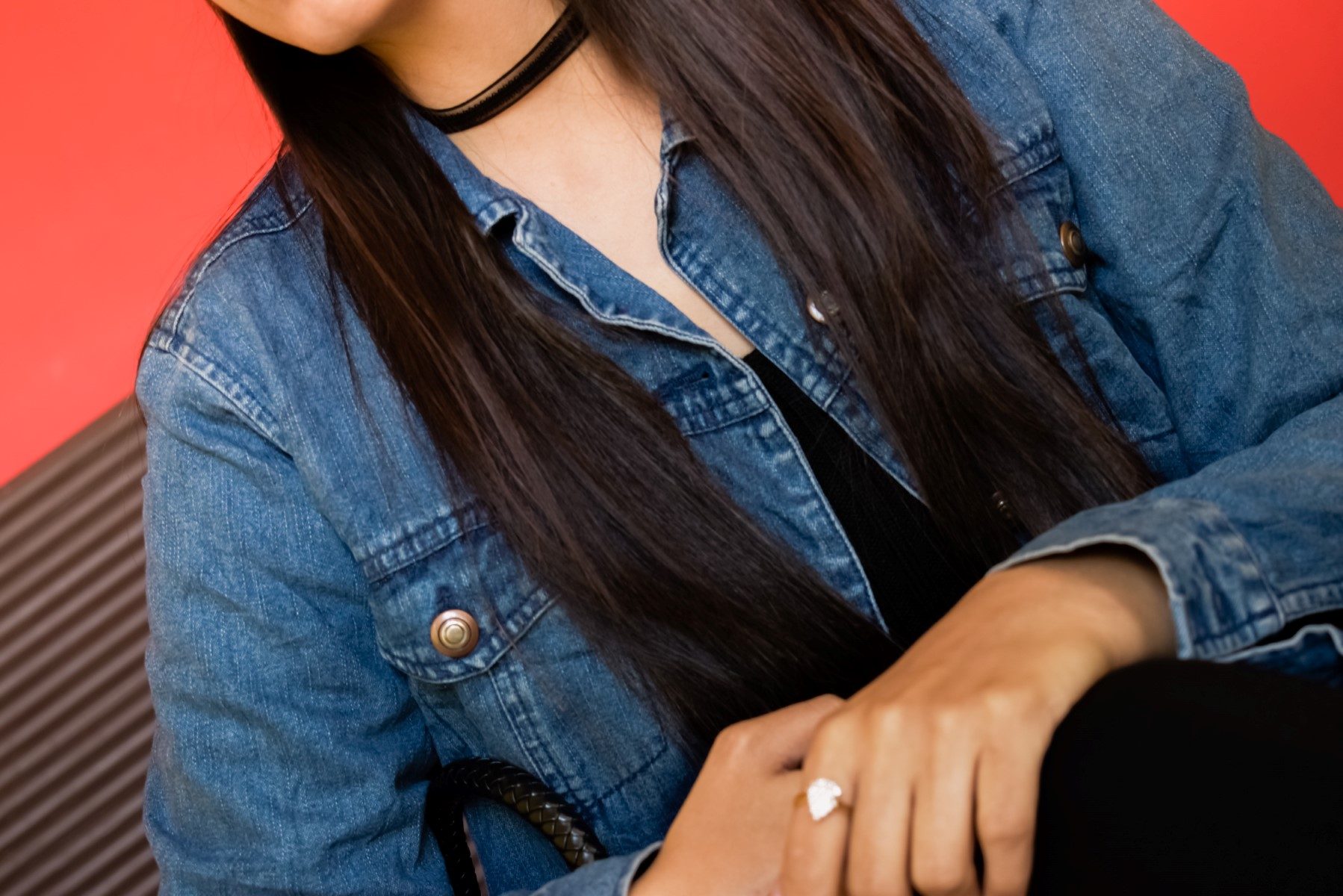 Outfit Deets:
Blue Long Line Denim Jacket (Get a similar one here)
Black V-neck tee (Get a similar one here)
Black Jeggings (Get a similar one here)
Black Boots (Get a similar one here)
Black handbag (Get a similar one here)
Show some love; follow me:
Instagram: https://www.instagram.com/purnimamadaan/
Facebook: https://www.facebook.com/ootdiva/
Pinterest: https://in.pinterest.com/pmaddan/