All colors are beautiful and choosing just one can be difficult – I understand your emotions. Thus, I am here to help you with your search for the perfect color for your bridesmaid dress.
Pink
You cannot go wrong with a pink bridesmaid dress. In fact, the options and range available in pink is so wide that it is next to impossible to not find a great dress for your bridesmaid. We recommend the subtle shades of pink with delicate cuts. If you are confident with lace, a combination of white lace over pink dress would look absolutely gorgeous.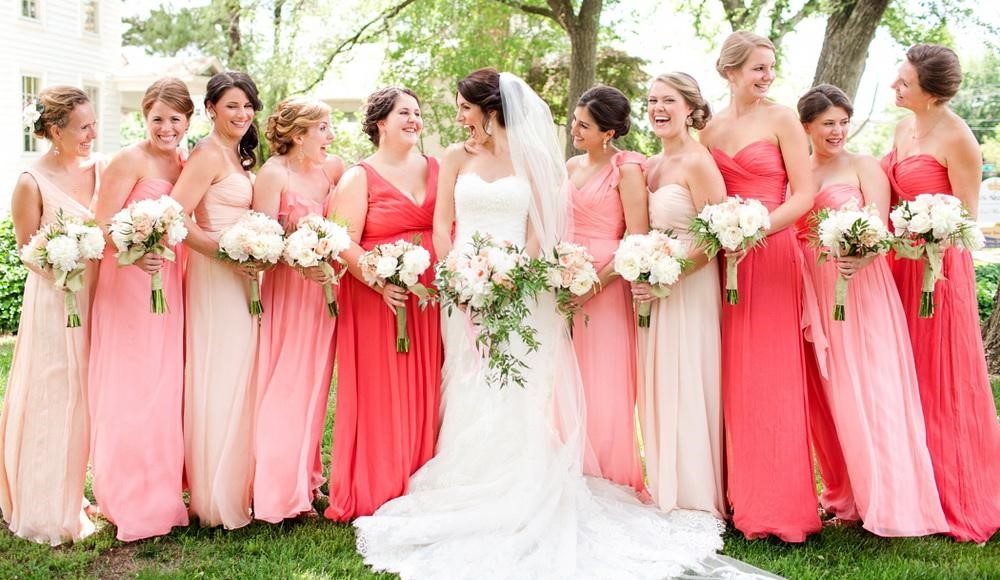 Purple Grey
Purple grey as the name suggests in the mixture of both. If power is what defines your personality and looks, purple grey is the color for you. Choose a lighter shade of purple grey for a wedding that is happening during the day and a darker shade of purple grey if the wedding is going to happen in the evening. Opt for bold make up and vintage hair accessories to create the perfect look.
Navy Blue
Navy Blue is another powerful color that displays character and compassion of a woman. A sophisticated dress, a sophisticated make up and a sophisticated bag is all you need to look all glamorous and rich.
Rose Gold
This is a shade in the middle of gold and red. It looks sophisticated, hot, and classy. It does not require a lot of make up or a lot of accessories to look rich. A good pair of shoes and a nice purse is all you need to make this color look charming. And when confused, use you rose gold iPhone for reference.

Latte
A creamier shade of light brown which reminds you of a well brewed latte. This shade is the number one choice of ladies from the rich parts of the city. Think of a dress in latte with delicate cuts and black high heels. What else would you need?