The other day, my husband and I were having a discussion on what all options does he have if I wear a saree on his younger brother's wedding. The discussion started to heat up when he began convincing me to wear a gown so that he can wear his classic tux and stand gracefully beside me.  But it ended with him going into a deep state of thoughts when I finally shut him up with a kiss and whispered 'saree' in his ears.
The next few days I found him going through all sorts of ethnic wear for men on the internet. I recommended Pinterest for inspiration, but it turns out that not many Indian men are active there. Instagram presented him with some options, but we were not able to exactly find the marriage look. Finally, we had to sit down and browse through options in the ethnic wear collection for men and here are all the options that he had (and now you have).
Kurta and Pyjama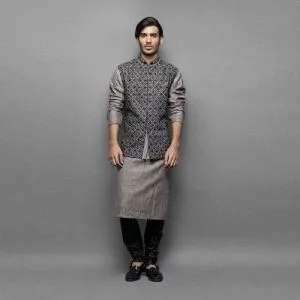 This is the classic combo that has never gone wrong for anyone. Throw in some glimmer and a sharp crease, and you are ready to look as gorgeous as your lady. You could try Punjabi Jutti or a pair of loafers in the feet; and also 1990 called, they want their man sandals back.
Solids would look perfect for a more formal occasion, while patterns, patches and 'kalakari' will go a long way when you want to draw some attention.
Short Kurta and Trousers
The simplicity of the Kurta combined with the sophistication of the pants gives rise to a style statement that is both bold and handsome. This look works great in solid as well as patterns.
Nehru Jacket and Trousers
This is another elegant and sophisticated look that looks even better if you have a beard. Look at the velvet range of the Nehru jackets and combine it with an elegant pant and a nice pair of loafers. Some jackets and pants will also look great with Jutti. Give it a spin and find what works best for you.
Kurta and Dhoti
Dhoti is highly underrated. It is a piece of clothing that takes you back to your roots and honestly, a nice piece of dhoti looks better than a pant. You just need to know how to wear it. Youtube has more than a thousand videos to teach it to you. However, if you are still unsure how to tie a dhoti, save yourself some time and embarrassment and buy a readymade one. Jutti only. Please, no sandals or shoes or whatever.
Sherwani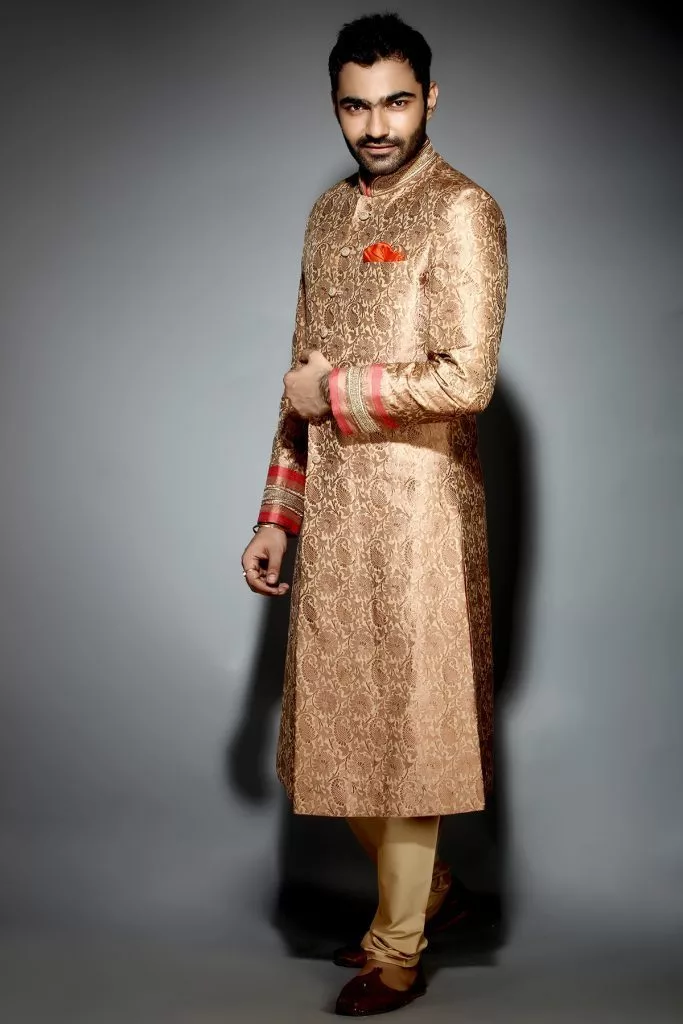 Sherwani is cool, but now they are just for the groom. So, if you are not getting married, refrain from wearing sherwani at a wedding. But, they would be a perfect choice for other occasions. Also, remember to avoid having too many embellishments on the outfit, as minimalism is key to look your best.
So, those were some options I derived from my personal experience. I hope the suggestions help. But also, do let me know what do you prefer to wear when heading out for a family get-together?