We all know that giving handmade gifts is a great way to show your love and appreciation for the people you care about. Here are some of the best handmade birthday gifts that you can give to your loved ones.
Handcrafted platter
These platters are made by skilled craftsmen who use their hands to create beautiful pieces of art from clay or metal. They come in different shapes, sizes, and designs, so you're sure to find the perfect one for your loved one's kitchen.
Hand block kurta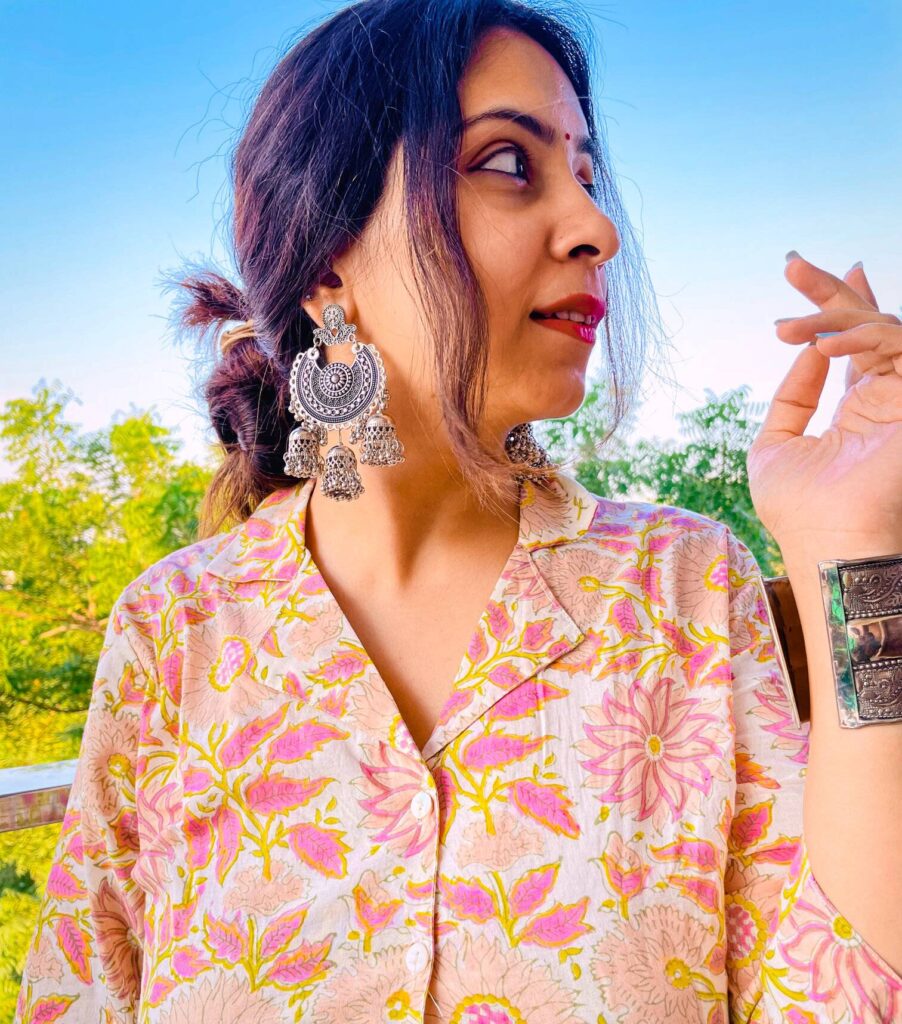 If you want to give a gift that will be cherished for years, then gift Cotton Kurtas! This hand block kurta is made by skilled artisans in India who have been hand embroidering fabric for generations. I got it online from Worldofek.
Ekta Kapoor has launched her new EK brand, which has a variety of products that are mostly geared towards home decor, jewelry/wellness accessories, and furniture. Through this, she intends to bring products to your home that are designed with Indian wisdom in mind and have a good, positive impact on your well-being.
I really love how soothing the color is and how beautiful the floral design is. I paired it with a off-white palazzo along with the silver jewelry and brown flatform footwear. You can wear it with jeans or different coloured palazzo bottoms. This is one of the best handmade birthday gifts for your loved one.

Handmade Mandala Plate
This plate is perfect for those who love art or want to add some color to their kitchen table. The design is simple but elegant and the plates are available in different sizes so you can find one that fits your needs best!
Handmade Wooden Bowl
Wooden bowls are perfect for any type of meal, whether it's breakfast cereal or dinner soup! Such bowls are a wonderful addition to any kitchen. They come in a variety of sizes and shapes, made from sustainable materials that don't take up too much space. For example, deep bowls are perfect for soup and cereal, while wide ones can be used as serving dishes.
Handmade Home Linens
These linens are perfect for someone who has a home of their own or someone who is just starting to furnish their home. They offer a variety of designs, styles and colors and can be customized to fit your needs.
This handmade, personalized gift for your friend is one-of-a-kind and full of love. Look at this prettiest Peach mandala printed 100% cotton bedsheet set. Isn't this design so soothing to eyes?
Their bedsheets are made with a variety of fabrics, so you're likely to find something that's just right for your loved one. This is a significant aspect of handmade textiles. It makes for even more beautiful, versatile designs. Once your fabric has reached a certain age it only gets better and softer with regular wash and wear.
I hope you loved this list of handmade birthday gifts. If you have any questions about these products or about handmade gifts in general, feel free to contact me. I would be happy to help you find the perfect gift for your special someone.