Invest in your hair, it is the Crown you never take off. Taking this into consideration; Himalaya recently launched their new anti-hair fall range of products. And they invited me to Chandigarh to experience them first hand. Here is what I feel about these products and if they are worth your money.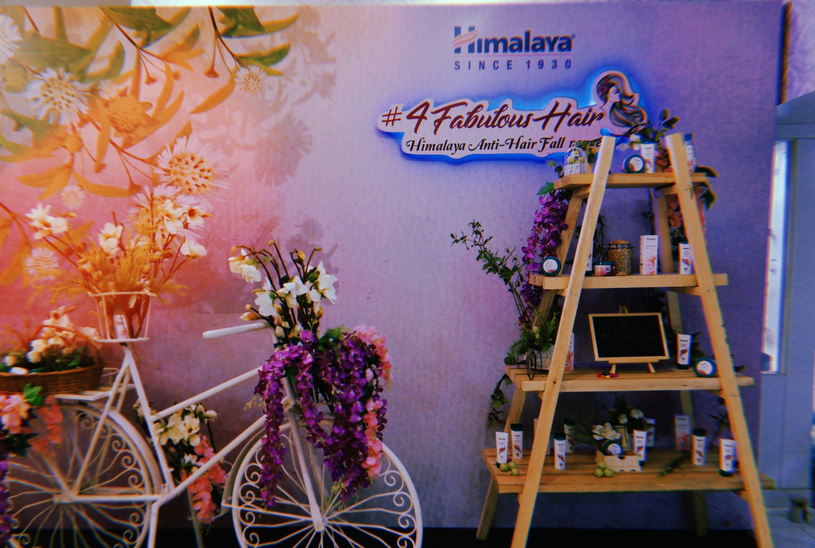 Himalaya's anti-hair fall range has a total of 4 products and that's why they call it a 4-step regime for fabulous hair (#4fabuloushair). These are: 4
Anti hair fall oil
Anti hair fall shampoo
Anti hair fall conditioner
Anti hair fall cream
[amazon_link asins='B0063OQJJI,B01MQ0K2DW,B00L3AR9AA,B074M17RW1′ template='ProductCarousel' store='ootdiva-21′ marketplace='IN' link_id='de447aa7-98c1-11e8-b3bb-b75bb1432683′]
All 4 products are powered by ingredients that promote strength and growth in the hair and prevent hair breakage. We will go over them one by one and finally go through the regime that Himalaya suggests for stronger, shinier hair.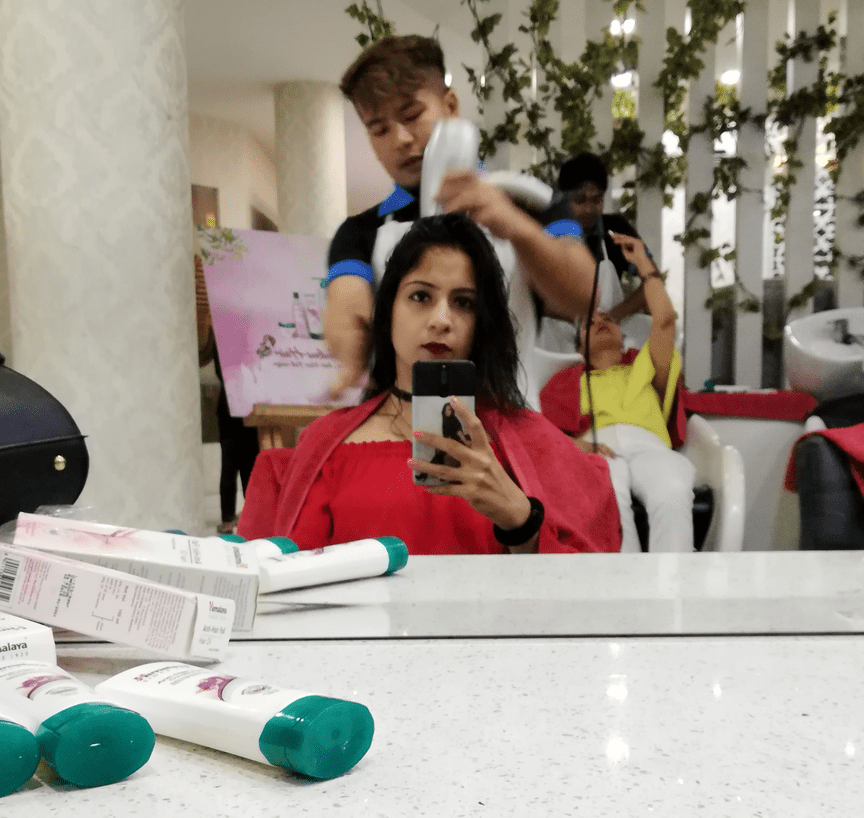 Himalaya Anti Hair Fall Hair Oil
This oil prevents hair fall and encourages hair growth. It has the goodness of Bhringraja and Amalaki which strengthen the hair at the root level.
The best way to apply the Himalaya Anti Hair Fall oil is by parting the hair and then massaging the scalp gently with the oil. Let the oil nourish the scalp for an hour and then move on to washing it away.
Himalaya Anti Hair Fall Shampoo
While I am not a big fan of changing shampoos on the fly, this one by Himalaya is definitely a one that I would recommend. It has a ground breaking formula which not only prevent hair fall but also helps in hair growth. The Himalaya representative at the saloon told me that this shampoo also conditions the hair to improve the texture. While I did feel some amount of texture improvement right after the shampoo, I would still recommend using the Himalaya Anti Hair fall conditioner just to double sure that you have a healthy scalp and hair.
Apply it like any other shampoo that you use on your hair. Leave it for a three minutes before you wash. Also, this shampoo is safe for chemically treated and/or colored hair.
Himalaya Anti Hair Fall Conditioner
The anti hair fall conditioner is effective against hair breakage and promoted healthy hair by improving the texture and promoting growth of the hair threads. It is made from protein rich herbs which ensures that this conditioner will work on most hair types.
After you have thoroughly rinsed all the shampoo, apply the Himalaya Anti Hair Fall Conditioner along the lengths of the wet hair. Start with the base and proceed to the tip.  2 minutes of treatment should be enough for most people.
Himalaya Anti Hair Fall Cream
This is a daily use formula which is aimed at reducing the hair fall. It has components that can strengthen the follicles of the hair and nourish the roots at the same time. While Himalaya recommends using this every day, I would recommend limiting it to once every 2 or 3 days unless you are facing serious hair fall conditions.
Apply the hair cream directly on the scalp and massage in circular motion. You can use it before or after the shampoo or both and maintain healthy hair.
Here are two pictures showing BEFORE and AFTER the Himalaya hair care regime.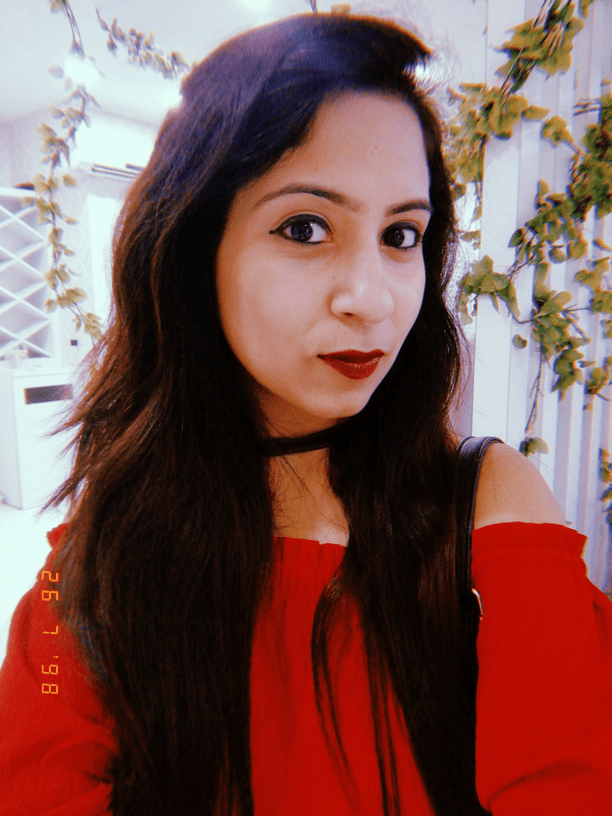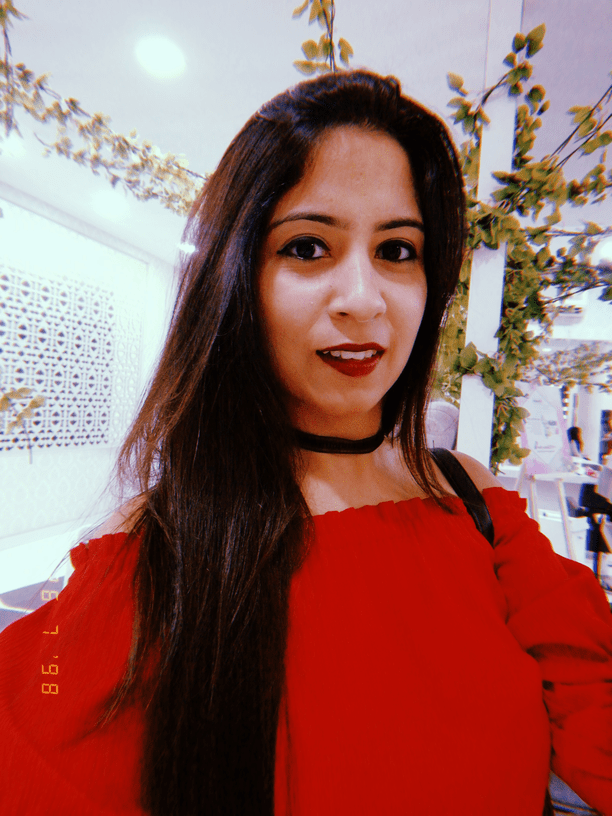 The Total Anti Hair Fall Regime
While I was being told about all these products by Himalaya, I was also told an effective and proven way to reduce hair fall by the experts. Here it is:
Begin by oiling the hair. Keep it for 30 to 60 minutes.
Next, use the Himalaya Anti Hair Fall Shampoo to rinse of the oil and dirt from the hair. Massage your scalp for 2 to 3 minutes with the shampoo. In case you have have long hair, you might need to repeat Shampoo for a couple more times to ensure all the oil is removed from the hair.
Rinse the shampoo out of the hair and proceed with conditioning. Apply the conditioner along the lengths of the hair.
Once you have rinsed all the conditioner, apply some hair cream to fortify the hair and make it ready to face the heat and pollution outside your home.
Remember that Shampoo is for scalp and conditioner is for hair.
Interestingly, all these 4 products are safe for chemically treated as well as colored or permed hair. Here are links to the products on Amazo.in for you.
[amazon_link asins='B0063OQJJI,B01MQ0K2DW,B00L3AR9AA,B074M17RW1′ template='ProductCarousel' store='ootdiva-21′ marketplace='IN' link_id='de447aa7-98c1-11e8-b3bb-b75bb1432683′]