Anxiety is a deliberate type of disorder characterized by sleepless nights, unrelenting worries, panic attacks, anticipating phobia, and racing thought. It is a severe disorder that can impede one's potential to concentrate at school, work, and in social situations. The worst thing is that it will influence one's relationship with friends and family members. Luckily, though, this disorder is manageable either through treatment or therapy. Treatment is recommendable; however, for most anxiety issues, therapy is probably the most effective. Therefore, this article seeks to shed light on how a psychotherapist help individuals alleviate anxiety.
How will a therapist help individual alleviate anxiety?
Considering the likes of a therapist is a plus to people experiencing an anxiety disorder. How? Here are the ways these professionals will help you alleviate anxiety up to a large extent;
A therapist will make you acknowledge your anxiety disorder professionally. The reason is that anxiety is illogical in nature and leaves people feeling down and remorseful about whatever they are experiencing. This means that we tend to mask our emotions, suffer from family and friends and ourselves. By just expressing your real feelings and sufferings to a therapist can help you feel a huge relief.
People can understand you
A therapist is an expert who doesn't judge you or make you feel stupid for being anxious. Instead, they are trained to take your nervousness, worries, phobia, and racing thought very seriously. They also understand your issue well. This means they'll not be astonished by your case as they have handled hundreds and thousands of similar cases before.
Anxiety makes people feel unconnected to things happening around them. This makes it challenging to understand how the issue began and why it happened to you. This is where an experienced therapist comes into play. Considering a skilled and trained therapist will help sift your anxiety life experience to comprehend how you developed anxiety issues as a managing mechanism.
Anxiety disorder can be linked to specific types of triggers, particularly when it is obsessive-compulsive disorder and social anxiety. Visiting therapy can assist you in getting a fresh insight into what those triggers entail.
Finding effective ways to deal with anxiety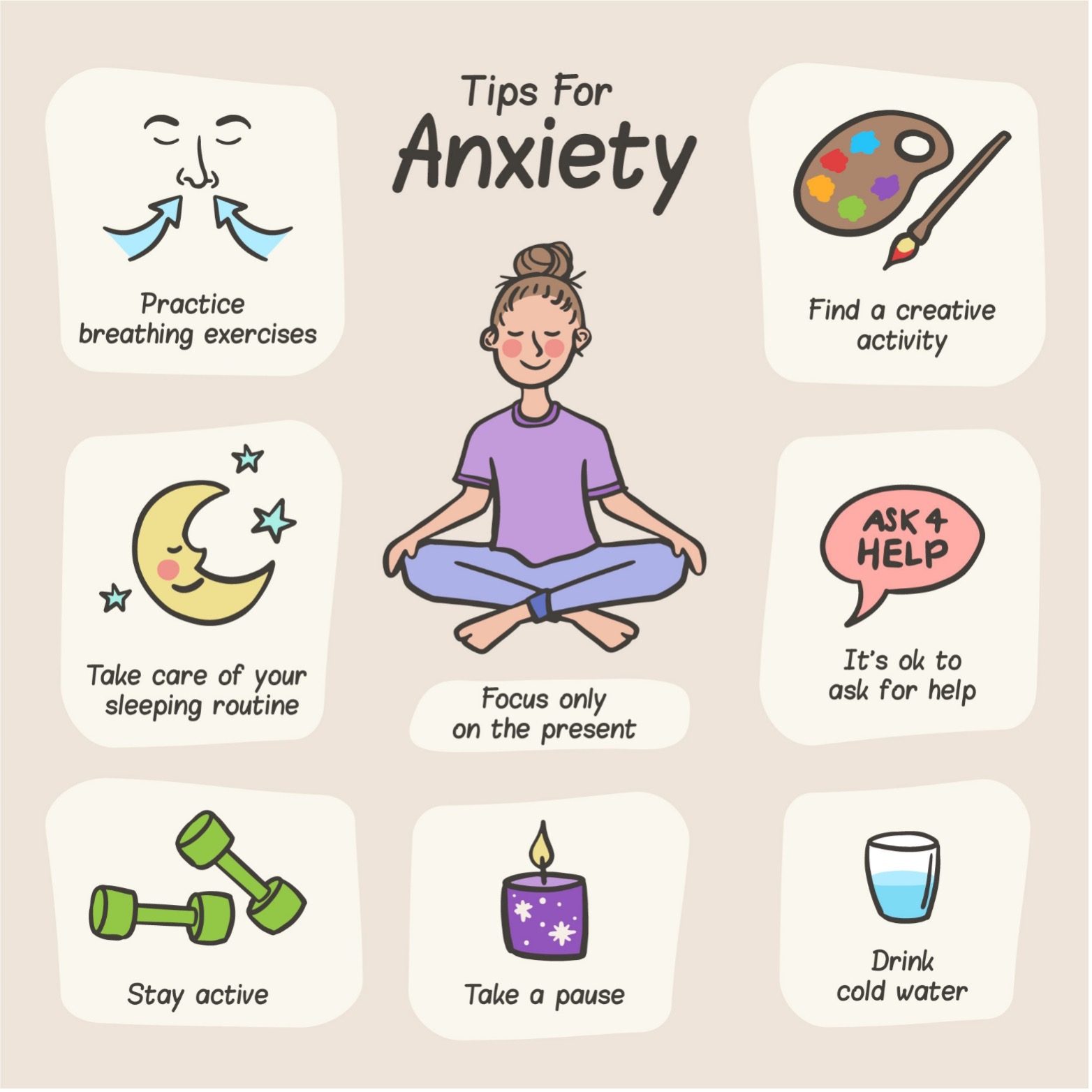 Anxiety is a horrible, unbearable feeling for many individuals. Therefore, when it hits, people develop tricks of trying to avoid it. This can be a short-term relief way, which means it would not help cope with the issue completely. Therefore, considering a therapy enables you to realize this and offers other effective ways of managing the disorder. These effective ways can be relatively more healthy and adaptive and make you feel better.
Learn techniques that give instant relief
Therapists are well versed in training various techniques that alleviate anxiety. These can be things like;
Breathing techniques – Breathing and nervousness go hand in hand. Your therapists will show you the correct breathing techniques that can give you a positive vibe.
Mindfulness- Mindfulness intends to create an awareness of your current condition. Your therapist will train you to be self-compassionate, appreciative, and non-judgmental.
Body relaxation techniques – Anxiety can lead to muscle tension, causing pain that irritates you the whole day. Thus, it would help if you relax these muscles using the right exercises.
Visualization techniques – Guided visualization is a technique where psychotherapists direct you through imaginary and relaxing scenarios.
What makes anxiety harmful for mental wellness?
Anxiety is common and is mostly a vigorous emotion. When one feels an uncontrollable level of anxiety, then it becomes a mental disorder. This disorder initiates a mental health analysis that results in vulnerability, distress, apprehensiveness, and uneasiness. Anxiety disorder influences how one act, perform and respond to various types of situations.
What to expect from therapy sessions?
Therapy sessions encompass psychotherapy, which is a collaborative procedure between the patient and psychologists. They work together to identify the issue and come up with solid techniques and skills to code with anxiety disorder. The patient should expect to exercise new or unique skills outside therapy sessions to control the things that make them uncomfortable.
Conclusion
In a nutshell, anxiety is a serious disorder that needs to be addressed, and the right way to do it is by seeking a therapy session or medical treatment. The good thing is that the disorder is not permanent. Many professional psychologists are available to hold your hand, help manage your stress, and improve your overall quality of life.
Reference:
Therapy for Anxiety Disorders – HelpGuide.org
Types of Therapy for Anxiety and What to Expect (verywellmind.com)
Author Bio
Reena Goenka is a Registered Counsellor and Clinical Supervisor with the Singapore Association for Counsellors. She is the director of Insightful Counselling & Training. She has 10+ years of experience supporting and facilitating changes through various therapies to work with mental health, anxieties, traumas, childhood hurts, and negative beliefs.