People would tell you all the weird and ancient ways to make your thin hair look thicker. They would start with backcombing and go on to explain their grandma's secret formula that helped her be the heartthrob of her freshman year. All these things might have worked in the past but we are in 2018. We have better tools and skills. We can do a better job than just picking up a comb and going crazy with it. Here are a few things that you can do: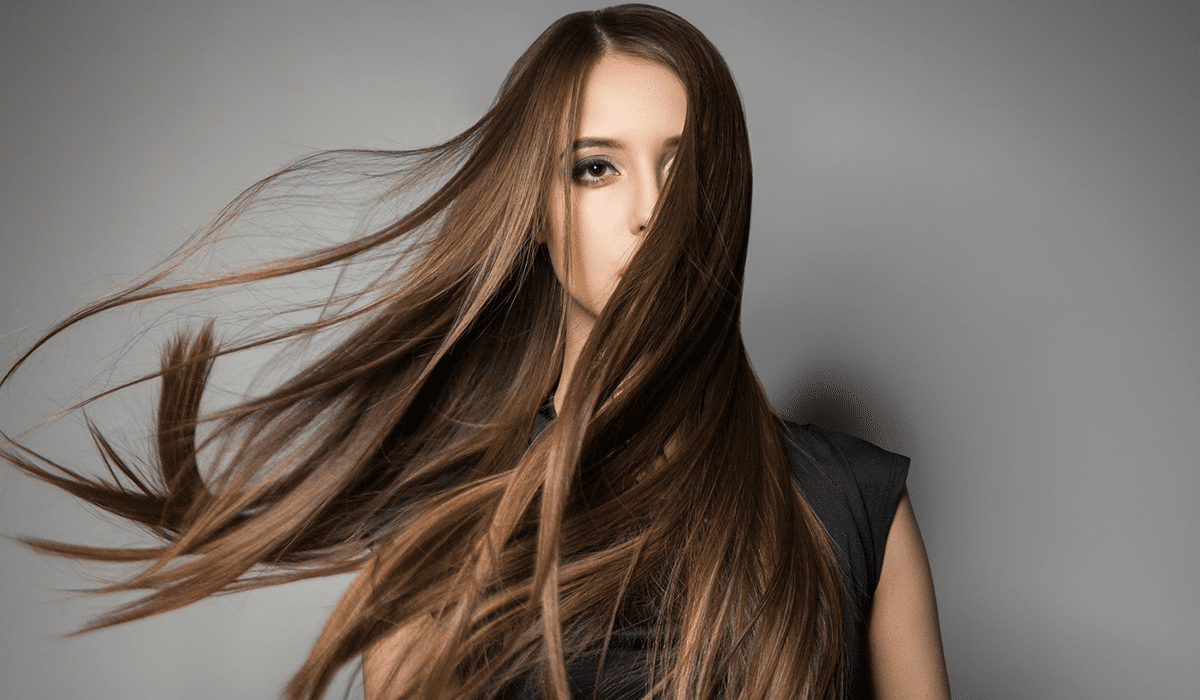 Let Hair Color Do It for You
As per experts, the lighter the colour of the hair, the thinner they look. Try using some darker shades of brown and black to make your hair look thicker. Dark coloured hair will also give you a chance to experiment with your makeup and your looks. Go with the contrasting trends. Use colours to your advantage.
Get the Right Shampoo
A big time amateur mistake that most people make is selecting the wrong shampoo. Go for a shampoo that will make your scalp healthier. A healthy scalp will eventually lead to better hair growth and volume. Also, change the way that you have been applying the shampoo. Adopt a technique which involves massaging your scalp for a while as you wash your hair. This will improve overall blood flow.
Use Mousse
A lot of products from the era of 90's have a rather bad reputation for no apparent reason. Mousse is one such product that people generally do not like on their head. However, if you are aiming volume, you should definitely try out a good quality mousse to set your hair. Mousse add volume to the otherwise light hair and the results are instantaneous.
Blow Dry Minus the Comb
All of us love to Blow Dry our hair. This particular technique helps us to set out hairstyle the way we like. While there are hundred different techniques to achieve the perfect blow dried hair, no saloon is going to tell you the best one.
Next time you blow dry your hair, ditch your comb and use your hands to get the water out of your locks. Rake your hair with your fingers and pick them above the head. Use a blower to dry your hair from root to tip. This will give your hair a fuller look as compared to using a comb to pick the hair. Also, refrain from blowing the air against your scalp. Let your hair hang away from your face and then use a blow drier on them. This will further enhance the volume and your style.
Switch and Ditch the Part
Another simple but effective way of making your think hair look thicker is by switching the parting that you have been using in your hairstyle on a regular basis. For example, if you have been using centre part, next time, flip your hair on either side of your face. This will force the hair to bend in a direction that they have not done in a long time. The overall result is elevated hair which add a lot of volume.
If for any reason you do not like the parting thing. Apply some hair spray, let it stay for a minute and then switch back to old part. The results will not be excellent but you will be able to add at least a little amount of fizz that you have been looking for.
15 Minute Roll
I just love this technique for two reasons. First, it is pretty simple and straightforward; and second, it always works. All you have to do is roll your hair around the Velcro rollers and give them 15 minutes to get in shape. Right after fifteen minutes, you will find hair that have huge volume and look amazingly well.
Change Your Hair Care Products
A lot of people are never able to make their thin hair look thick because they never care to find the best products for themselves. A certain shampoo brand might be helpful and sold a lot in your city. However, it does not mean that it suits you without a second thought. We all are different beings and we have different needs. Our skins too have different needs when it comes to growing a decent volume of hair, a lot of different products affect you decisions. You would be amazed to learn that your vitamin intake directly affects your hair growth. This means that you might need to modify the vitamin intake along with other things to see better growth.
Making thin hair look thick is not as had as many people imagine. You just need to start focusing on fundamental things like your diet and your shampoo and things will eventually start falling in their place.