A solid sweater dress is a must have this winters. It allows you to look sexy yet warm at the same time. If you don't have one then grab one now. I took this high neck solid sweater dress from SHEIN. The feel of this sweater is like a blanket as it keeps me cozy. Let's read more about it.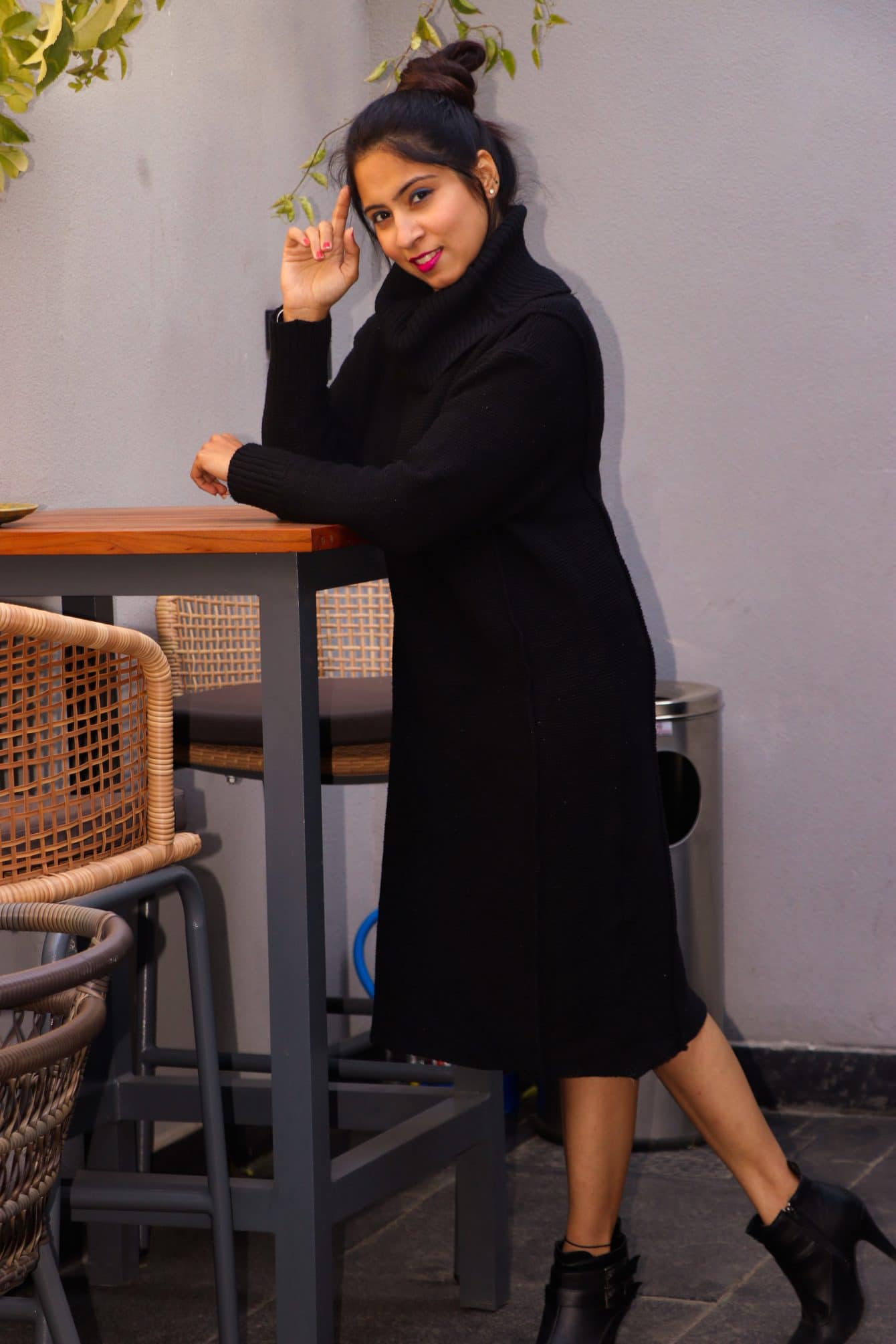 Detailing on this Sweater Dress
It has a high neck which is quite enough to cover your face if the situation demands. Its fabric has some stretch so if you like body fitted clothes than go for one size smaller. It is 100% acrylic in a composition which is good for those who are allergic to wool. It is like a midi for me because it hits my mid-calf (my height is 5 foot 3 inches).
Decoration = High Neck and two Lines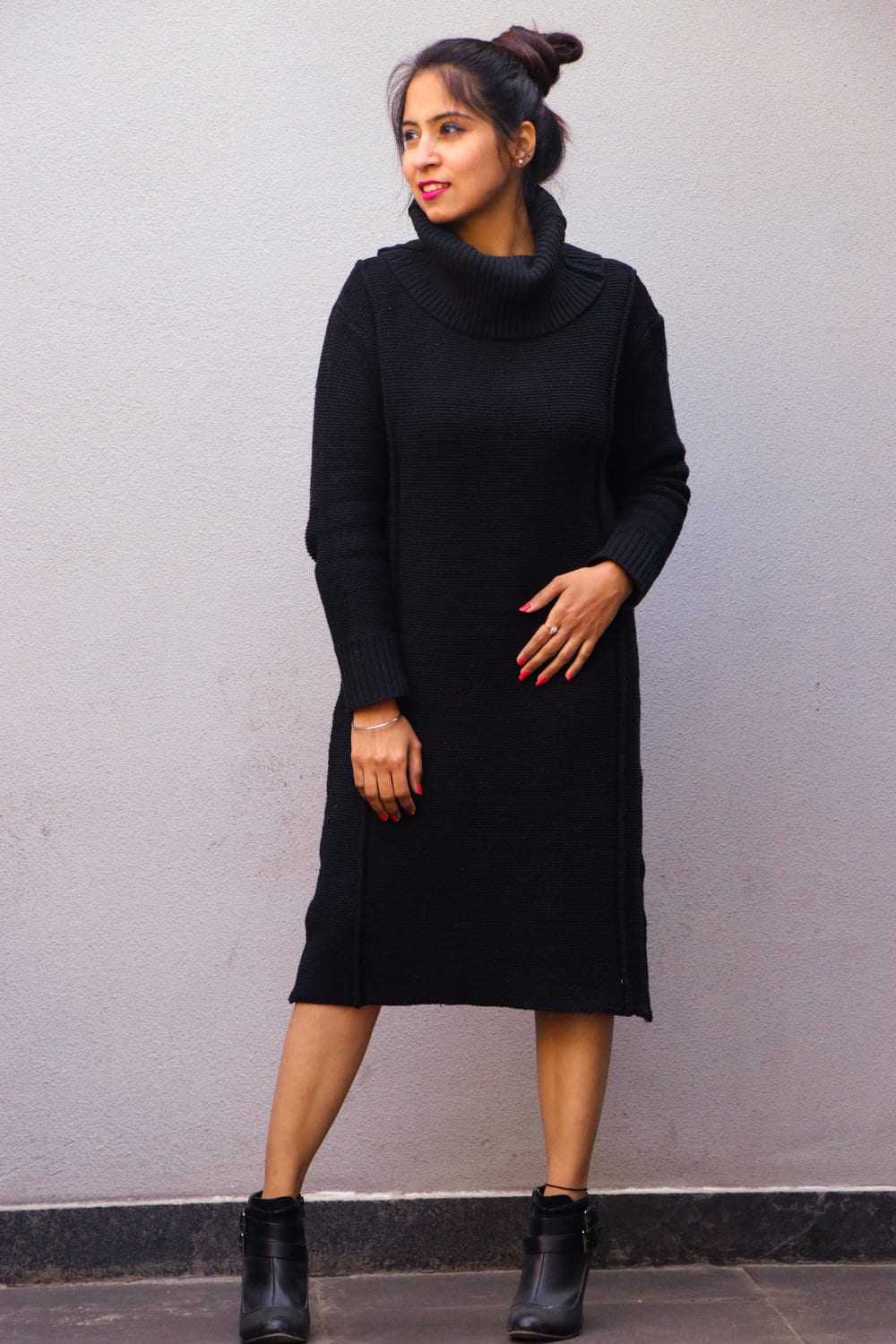 How I Styled It
I styled it with my black pencil boots (you can go for white and grey boots too). Because of its big high neck, I kept my hair closed with a high bun. A high pony will also look great with this dress. I wore big 10 inch hoops with a high bun. You can also go for black stockings if it is very cold outside.
Best Formula = Shein High Neck Sweater Dress + Black/White Pencil Boots + High Bun + Big Hoops
Where Can You Wear This Sweater Dress?
It is perfect for a weekend gateway. And you can also carry it in your office too with the right hairdo and accessories. Wear this sweater dress and hang out with your friends without feeling cold in this chilly winter.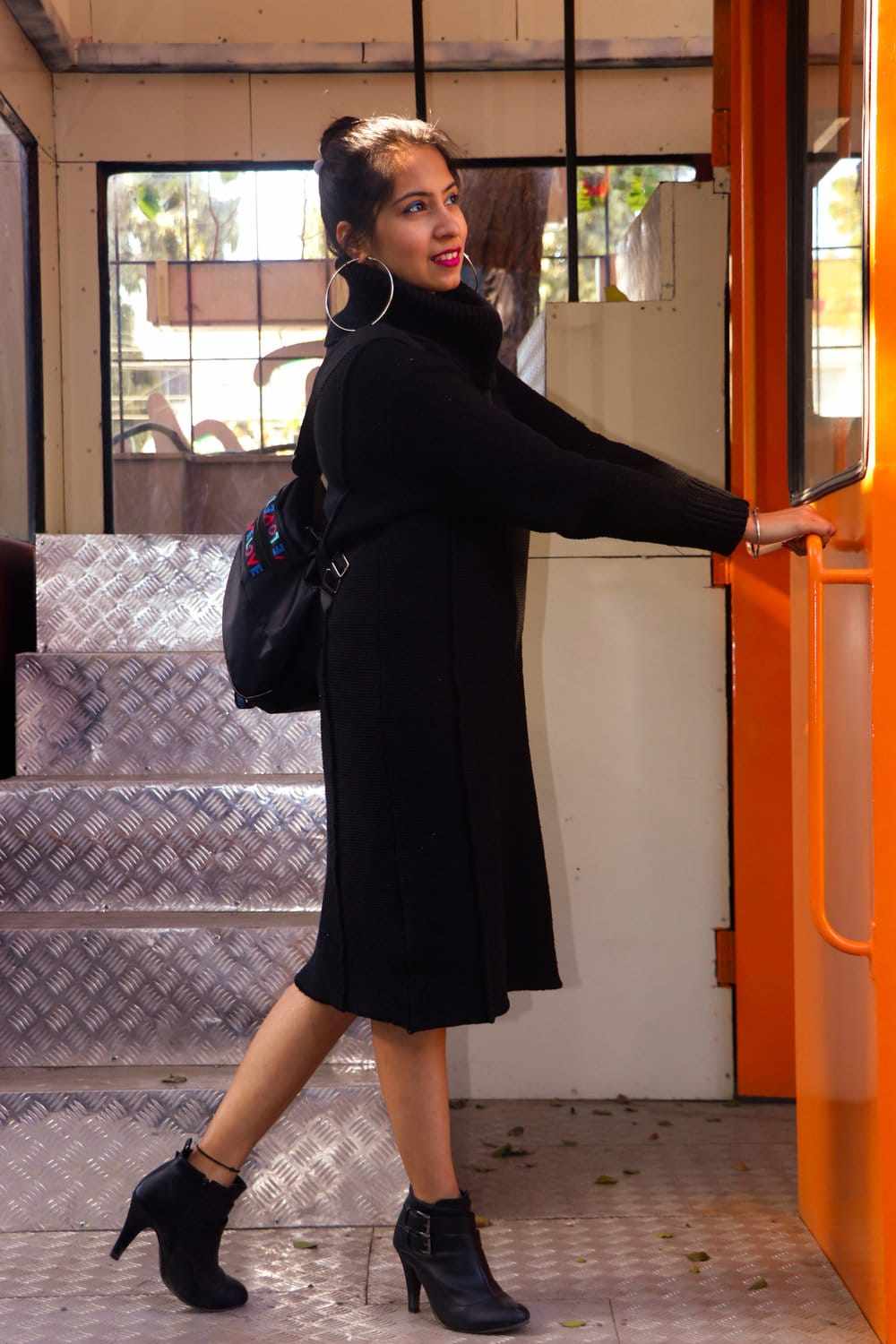 Details of the look:
High Neck Sweater Dress – SHEIN
Deal for India – (http://bit.ly/2TxvX2R – Search ID – 653003) – Use Coupon: "ootdivaQ1"
Deal for rest of the world – (http://bit.ly/2BIoBCi  – Search ID – 653003) – Use Coupon: "Q1ootdiva15" to get 20% off on any purchase in USD dollars
Black Boots – Central Mall, Gurgaon
Big 10 inch Hoops – OOTDIVA Closet