Looking more fashionable does not always mean that you have to wear trendy clothes only. There are certain accessories and styling tricks that can add weight to your look. Sometimes, these tricks are as easy as tucking your shirt inside your pants and there you will have a new look. However, it is always easier said than done and you might still wonder where to begin? One of the things to remember about dressing up is to carry your attitude perfectly. But if you still want some easy steps to help pull off an easy yet more fashionable look, then below are some tips that you can follow-
Go for mixed prints
If you want to dress fashionably, the most important thing to do is going for mixed prints. Mixing prints is a must if you want to create a bold and eye-catching look. You just have to be sure that you harmonize your outfit well while pairing patterns.
Do not go for dull, plain, or small prints. Even if you have set a comfort zone for yourself, try stepping out of it for a while and give colorful and bold prints a chance. If you, do it right, you will turn some heads for sure.
Neck Scarf
A neck scarf does not only add grace to your outfit but makes you look more fashionable. They are like the powerhouse accessory. A silk scarf specifically adds an instant air of chic to any outfit. You can either tie it loosely in a knot or wrap it several times to create a clean choker effect. Also, you can tie it smartly in your hair and get a beautiful hairstyle.
Make sure when you shop you pick up the most unique colors, patterns, and designs. Bright colors help you to level up your look.
Hats never go out of style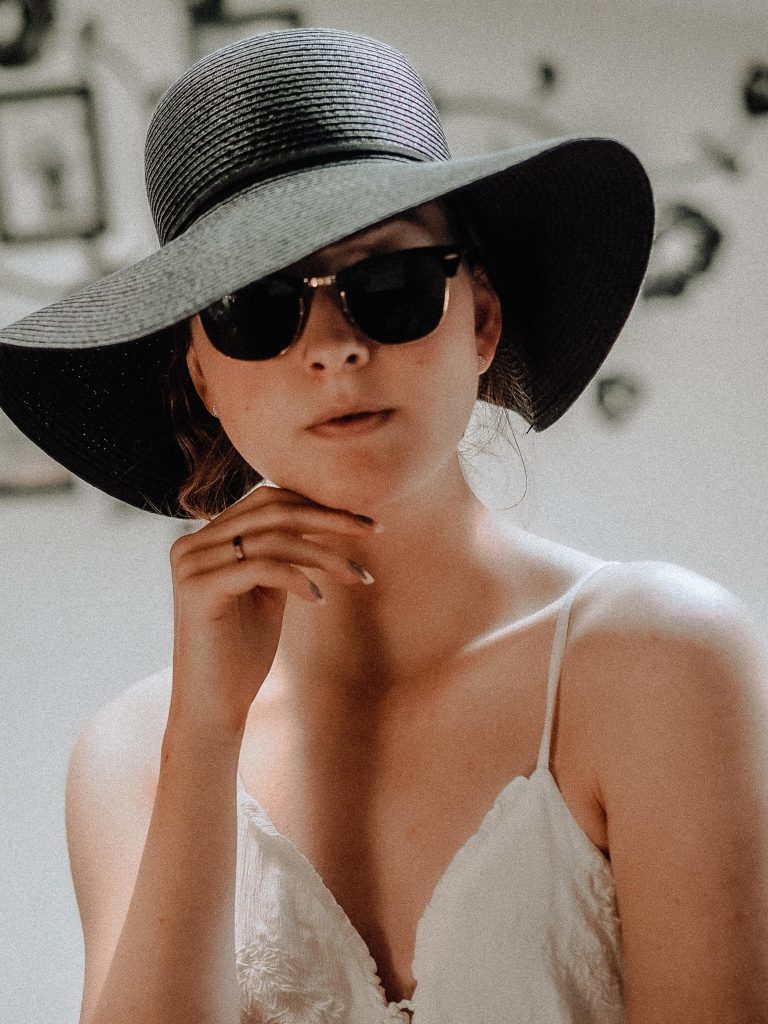 Though many people might say that hats are outdated but it is not true. They have been and always will be the best staple accessory. Even if you are trying to hide your bad hair day, they are always at your rescue. They also protect your hair from the sun and can covert your outfit from basic to trendy in no time. All it takes from your end is the confidence and attitude to pull off a hat.
Find the right fit for your head. And if you are planning to purchase only one hat, make sure you buy the one that goes with most pieces in your wardrobe. This way you will be able to create a new look with the same hat.
Belt It
Sometimes a whole new look can be created by just being creative with your accessories. Belts are one of the best accessories that can change your fashion game entirely. Belts can be worn in so many different ways with an outfit; with a dress, with an oversized T-shirt, or even with a blazer.
To achieve a great look with your outfit, make sure your belt compliments your style. Also, choose the belt with the right width for your body type.
Knot it out
If you have worn a piece of outfit for so long, you might have got bored of it. You don't have to throw it out; you can create new looks using it. Knots are always the solution to old-baggy clothes problems. You can tie a knot on any shirt or T-shirt you own. It gives you a classy look and you don't have to carry any extra accessories also.
If you are making a knot in a t-shirt, blouse, or tank top, make sure to always pair it with high-waisted jeans. And, you can tie a knot in the front, on the side, or in the back; tight or loose as you like. What are you waiting for? Visit Zalora to grab latest fashion products. Also you can get huge discounts on using these excellent coupons and deals on your favourite products.
Wear a matching set
Wearing jewelry doesn't always mean that you have to overwhelm yourself. And yet this is one of the best and easiest ways to rock your look. You just have to buy a piece of jewelry that matches your outfit. Gone are the days when jewelry was meant only for Indian outfits. Today it can be worn on any coordinating two-piece like a pant-suit, skirt, suit, knit-set, or even a crop top set.
After you have picked up the piece of jewelry, you just have to pick your shoes and other accessories and you are ready to go. Always remember to keep it light. Heavy jewelry does not make you look good and you might feel uncomfortable in them.
Tuck it but leave it
Tucking is the best way to look more fashionable. But have you ever tried tucking just the middle part of your shirt, t-shirt, or tank and leaving the rest of the sides hanging loosely? It looks gorgeous and adds instant chic weight to your outfit.
You can achieve this cool look with anything including shirts and T-shirts. Also, you don't have to put a lot of effort into doing it. You can do it in no time and still look smart and different.