People management skills might come naturally to many. Still, others often find themselves struggling when it comes to interacting with other employees. The mark of a good manager is to develop a cordial relationship with his/her subordinates. Managing stress within the confines of the modern-day office walls could prove challenging if a manager lacks high emotional intelligence. A manager is not supposed to be a despotic leader who towers over their employees and orders them around—becoming a team member and understanding the plight of your fellow employees. A good manager requires high emotional intelligence to have good people management skills. These are things that a manager must learn over time with experience. Being a manager with stellar people management skills is the secret to achieve your goals and become a successful leader. Learning such complex skills isn't something that can be mastered in one day. People management skills take years to develop, and honing these skills is a challenge in itself. Learning them is another. Leading companies are now choosing people with better people management skills, and high emotional intelligence has become a valuable asset to possess.
Managers are now turning their eye towards management books that could help manage stress, learn good management skills, technical skills, become a team member and a genuine people manager! Working with humans would require a special humane touch that one must develop to become a talented manager. There are many books out there on the shelves of stores and online domains.
We will look at the top ten books that can help you enhance your people management skills. In no particular order!
The Making of a Manager – Julie Zhuo
The Making of a Manager (2019) delves into what new managers may do in their first three months and beyond to ensure that their team achieves outstanding results. A good manager must always focus on team-based results. This form of strategic human resource management could be highly beneficial for the company. The book helps the reader look at the chances and problems that all new managers confront, from meetings to recruitment to managing a growing staff, and shows that excellent managers are formed, not born. The makings of a good manager would require high emotional intelligence and a better understanding of subtle things such as non-verbal cues. According to the book, one must discover the responsibilities and responsibilities on their own, such as building a relationship based on trust with their employees.
The book covers all the essential topics that a newly promoted manager should master if they are looking forward to managing their team. If you are trying to develop people management skills, especially if you are new to the job, you should read this. Even if you are a seasoned manager, you should read it since you might learn something new.
Corporate Chanakya on management – Radhkrishna Pillai
Mr. Radhkrishnan Pillai, a well-known author, wrote the book Corporate Chanakya on Management. He has given the field of management a new dimension with his book. He was the first to bring Chanakya's teachings into the modern corporate world. He recasts the statecraft concepts outlined in Chanakya's Arthshastra as managerial tools. The book's author has a background in business and is a trained international management consultant who later went to Indian origins to study management and completed his Masters and Ph.D. in Sanskrit. Employees, Finance, Teamwork, and Strategy, are the four sections of the book, with brief chapters under each section. Under these areas, there are guidelines on a variety of topics. It contains information on taking care of people, lowering employee turnover, choosing the proper company partner, managing public relations, constantly educating yourself, working in new areas, and time management, among other things.
The author recommends in the first section that managers work on their people first, and then their employees will work for them. He says that it is not the brand or even the compensation that can keep individuals, but rather the ability of the business to provide a human touch. A manager trying to improve their people management skills could surely profit from this book. Learning from the teaching of the great Kautilya himself could prove to be extremely useful.
My Favorite Book On People Management Skills – Leaders Eat Last – Simon Sinek
In part because he utilizes so many familiar, non-business metaphors to illustrate his argument — military procedures, fatherhood, news stories, and even the evolutionary growth of our minds and bodies — Simon Sinek's newest book, "Leaders Eat Last," is motivating and thought-provoking. He goes into great detail regarding the enormous and historical influences that have impacted our culture as a whole and our individual behaviors and interactions. Safety needs, belonging, survival instincts, apocalyptic events, addiction, generational differences, and our physiologies significantly impact our professional work ethic. A leader is a team player who will always be more loved and respected. The art of managing stress as a leader is decoded in this book by Sinek's intelligent use of words. A good read for any manager trying to muster people management skills.
The Coaching Habit – Michael Stainer
Michael Stainer's book from 2016 claims that if one asks more, one could change the way one leads forever. A piece that can genuinely let one improve their people management skills. The book begins with a clear definition of the distinction between "offering to advise" and "offering coaching," with a strong argument for the latter. It also recognizes that shifting from the former to the latter is a behavior change effort that necessitates a behavioral approach to change: identifying the triggers that generally take you down an "advice" path and being purposeful in choosing the "coaching" path instead once a trigger has been recognized.
The book is organized around a set of seven coaching questions. Each topic is introduced in its own chapter, which finishes with a brief scientific explanation of why it is so powerful.
Measure What Matters – John Doerr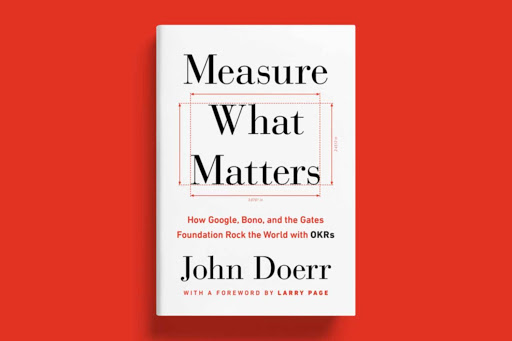 Measure What Matters is the result of John Doerr's collaboration with Andy Grove at Intel. Andy Grove is a well-known CEO who led Intel and pioneered management methods. One such strategy is the use of OKRs. If you're not aware with OKRs' background, it's crucial to note that the author is not the inventor. Andy Grove and Operation Crush are credited with creating the OKR genesis narrative. Intel's Operation Smash was a strategy to completely crush Motorola and gain market supremacy. It worked, and now we're here.
With the case for OKRs as articulated by himself and others, John Doerr adds to Andy Grove's legacy. As an organization grows bigger it can get harder for teams to have a clear sense on what targets they should chase. This book is a guide for strategic human resource management, John recommends the use of Objectives and Key results to achieve one's goals.
Your Brain At Work – David Rock
David Rock's Your Brain At Work explores how our brains function in everyday life and offers a variety of tactics for staying focused in the face of distractions and producing excellent work under pressure. In sum, the book will assist you in not just surviving but also succeeding in today's difficult workplace. You will learn from this book synopsis that forcing yourself to work harder when your mind is already weary will always result in bad results. You will discover why working with your smartphone on and your email open can actually lower your IQ. You will learn why it's always preferable to assist others in reaching their own conclusions rather than giving them direct comments and direction.
The One Minute Manager – Ken Blanchard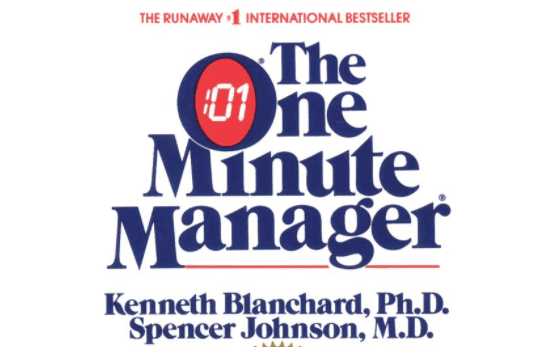 The New One Minute Manager is an adaption of The One Minute Manager, which is widely regarded as one of the greatest books on project management. The first edition was published in the 1980s, and this updated version incorporates new recommendations while maintaining the same technique. The symbol on the cover of the book explains it all. The O in the title's word One is replaced with what looks to be the face of a digital clock on the front cover. It serves as a reminder to readers to take a moment out of their day to focus on what matters most in business: the people who work for them. The book is considered to be a classic in this genre and has served as a guide for people management skills. Many authors have drawn inspiration from this work of Ken Blanchard so it is safe to it within the confines of its cover this book posses the knowledge of 10 management books!
The Silent Language Of Leaders – Carol Kinsey
Carol Kinsey's book serves as a total guide for understanding non verbal cues in a workspace. The body language of a human can often be more expressive than verbal communication, a manager with high emotional intelligence can be quick to understand these cues. This is a book about leadership from a distinct perspective. What role does body language have in a leader's success? What are the nonverbal and silent signals of leadership? This book will be a wonderful complement to your leadership viewpoint and "toolbox" if you are already familiar with the "active" aspect of leadership (forming a vision, for example). Understanding nonverbal cues will surely add to one's people management skills. A good manager is an active listener, which involves him/ her being someone who can understand non verbal cues as well.
True North – Bill George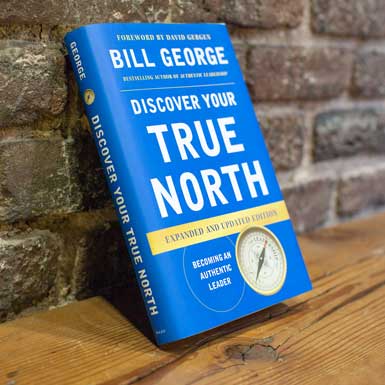 Bill George's 2007 publication, True North is a book on finding your inner compass and keeping true to yourself while learning the tools to be a genuine leader. You'll get the tools you need to construct a work life that's authentic to who you are by discovering your values and drives. True North is your inner feeling of what you want to achieve in life, or your calling. It is a blend of your values, beliefs, and goals. It maintains you on a path that is correct for you. And it differs from individual to person. True North means something different to everyone. Many people struggle to balance their desire to serve and help others — which makes a meaningful difference — with their want to be noticed by the rest of the world. People, I believe, are swayed by extrinsic motivations such as money, fame, and power. You can stay on track if you have a good feeling of your compass. Following and understanding the goals of successful leaders could help one draw inspiration and improve one's own people management skills. This could greatly affect the way one manages their workspace increasing overall output!
StrenghtsFinder 2.0 – Tom Rath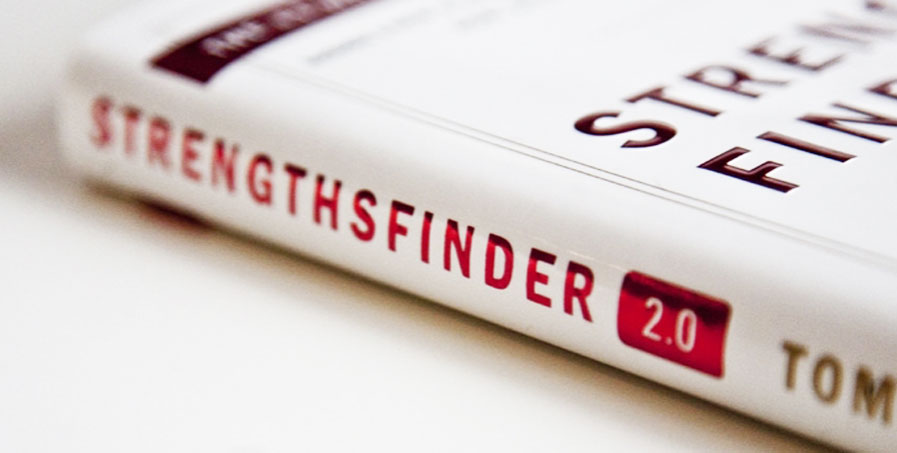 Tom Rath's book focuses on what is "right" with you and those around you. Everyone has areas where they are inherently gifted, as well as areas where they are inherently lacking. There is nothing wrong with that; it's simply a result of the way our brain develops. Strong brain connections become stronger over time because of use and social reinforcement, while weak neural connections get weaker. What this means for you is that you have inherent aptitude in specific areas that you may use. You can quickly create areas of valuable strength by focusing on performing the things where you have natural talent. Tom Rath's StrengthsFinder 2.0 can help you become more productive, feel less stress, and have more fun at work if you're ready to quit spending time on work you're not good at.
Conclusion
The books mentioned in this list could surely determine the difference between a manager who can connect with his subordinates and one who is detested by every employee under his/her wing. People management skills have always been complicated, when you try to overwork your employees, you get a high output but at the cost of unhappy employees. On the other hand, when you are an understanding manager, employees are more likely to take advantage of your leniency and might not perform to their fullest potential. Finding the sweet spot in this situation is something that does not happen overnight, like all great talents in the world, the art of being a good manager is something one can truly develop only with practice.