Just as the days get gloomier and nights turn darker during winter, you're bound to be caught in the dilemma of placing things to and from your wardrobe.  You won't have any reason to look stale when you have a few good occasions queuing up to test what seems to be the perfect solution to your fashion woes. Even your life tends to be simplified once your wardrobe gets simplified with only the must-have outfits.
Checkout 5 items that can make their way into the wardrobe seamlessly:
Denims That Last
https://giphy.com/gifs/90s-black-bands-VWee07Rudxdx6
You might just be desirous about catching up with the latest trends when it comes to choosing denim. It's up to you whether or not to be carried away with your baggy styles and flares. You may simplify your look by choosing a straight-legged or slim-fit pair that you may choose from anything ranging between your cotton camisoles and your plain-looking t-shirts. You may even watch out for something that can be paired with your heels more easily. You may pick a steal deal involving a mid-blue and black pair by applying any of the online zipker coupon codes with discount offers.
The Cashmere Knits
Cashmere knits require a bigger investment on your part, but they even yield a higher return on it. If you keep them properly within your closet, they're likely to last for a lifetime. You may choose to wear a shirt at work and yet wear a crew neckline over it. Likewise, you may even earn a versatile look while staying warm by opting for the Turtleneck options. A few shades of grey and navy will certainly get well with the traditional patterns. The more understated patterns that you wear are likely to develop a bolder look for a change.
Ankle Boots
https://giphy.com/gifs/black-and-white-girl-fashion-Oh6A5baFT5zu8
The latest trends are really catching up with some over-the-knee options. Although they're made to keep your legs warmer, you can't look beyond a nice pair of ankle boots. Regardless of whether you're wearing skirts and gowns to jeans and trousers, you may develop a new style by wearing ankle boots. Make sure you avoid the slippery pavements by picking ones with tougher soles and lower heels.
A Coat to Keep You Warm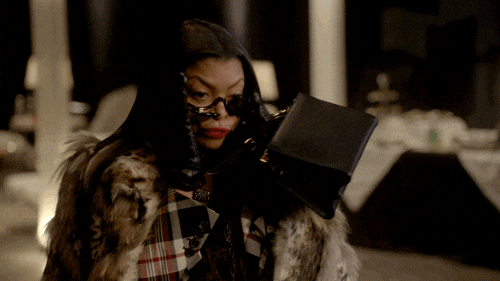 Protecting yourself from frost is a necessity, but you can do that in great style. Finding a coat that safeguards you from the frostbite and yet develops a real style statement is not impossible. A furry coat can draw all eyes when you pick a unique shade like navy and camel and get it tailored to perfection. Alternatively, you may choose to pick a blazer for your corporate parties.
Custom-Made Trousers
Tailored trousers are here to stand the test of time and live up to your wardrobe expectations. You may pick the peg-style pair and team it up with stilettos at night or wear them with brogues. They're bound to deliver that flattering look uniformly. Once the temperature starts dropping beyond the usual, you may consider adding a hat to your closet. Apart from protecting you from the cold, it will certainly help you add a personal touch to your style quotient.
This article is intended to guide you with that perfect cover-up from one salon visit to another. Be it about preparing you for a late night dinner party or accessorizing a plain look for college, the items mentioned above are bound to deliver a unique mold for your overall appearance.