Lace has been a distinguished part of women fashion from centuries and 2018 is no different. You can spot lace in the dresses, stocking, shoes, accessories and what not. While a lace gives a perfect sense of sensuality and sophistication to any dress, it is also a kind of piece that if not dressed properly can look bad and ugly. Right now, we are going to look at 3 things that you should consider while wearing a lace dress and why are these things important.
It is meant to be kept simple
Lace is highly sophisticated and it does not need any ornamentation. Minimalistic jewellery and accessory compliment a lace dress perfectly. In fact, lace dress fabric plays a more important role in the feel of the dress than anything else. A good fabric translates into a great looking piece of fashion. To complete the look, go for pumps that are elegant. You can also try block-heeled boots if you are wearing a maxi dress with the lace.
Wear it with confidence
A lace dress is not as easy to pull off as any other dress in your wardrobe. It is sexy and that is why it demands a different kind of tenderness and sophistication in the character. If you are new to wearing lace, start off slow. Wear the safe black lace or a dress with flowers made out of lace. You could even start off with a lace purse. Slowly move towards more lacey stuff until finally, you can carry a mainstream lace dress with full confidence.
24 Hours a Day
The best thing about a lace dress is the fact that it can be worn at any time of the day. Right from your best friend's marriage to your summer road trip, you can find it in every single outfit that you plan to buy. Which means that lace is never 'too much' and never 'out'.
Play with the colours
While it is true that you do not need to spend hours accessorizing your lace dress, you can still take your lace game to the next level by experimenting with the colours and patterns. Pastels, pale shades, sophisticated blacks and greys, bright sunny shades – try all of them until you are finally able to find what works for you and what else can work for you with a little accessorizing.
A few perfect examples from the celebs
Carmen Electra looks stunning in this elegant black lace dress with minimalist makeup and accessories. Red Pumps make her look even more elegant and symmetrical. This is a perfect outfit idea with a lace dress for a cocktail or a dinner party.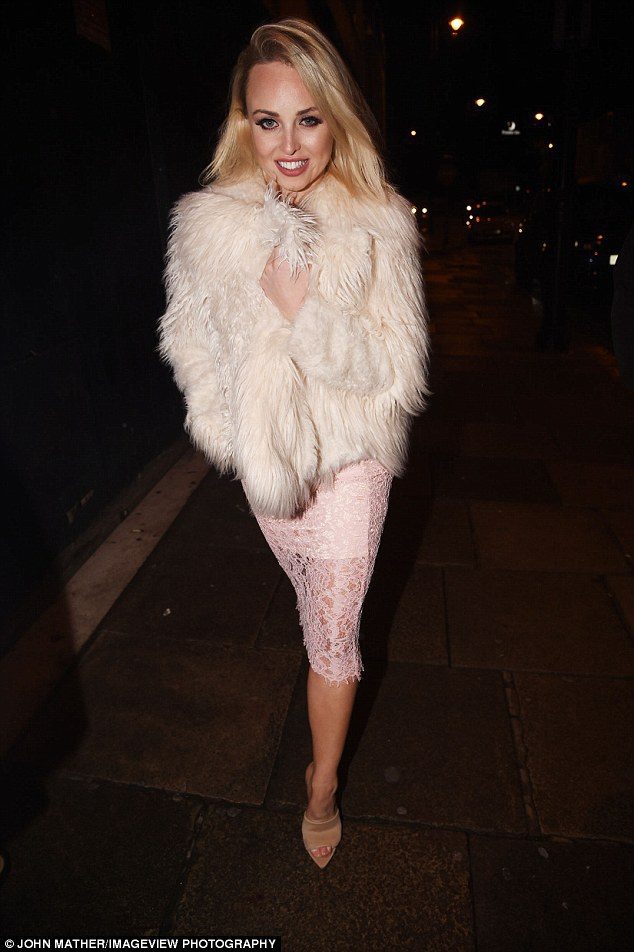 Jorgie Porter sporting a pink lace dress and a fluffy coat on the top to make the complete look more sophisticated and practical. The nude heels make the outfit rich and elegant, just the way it should be.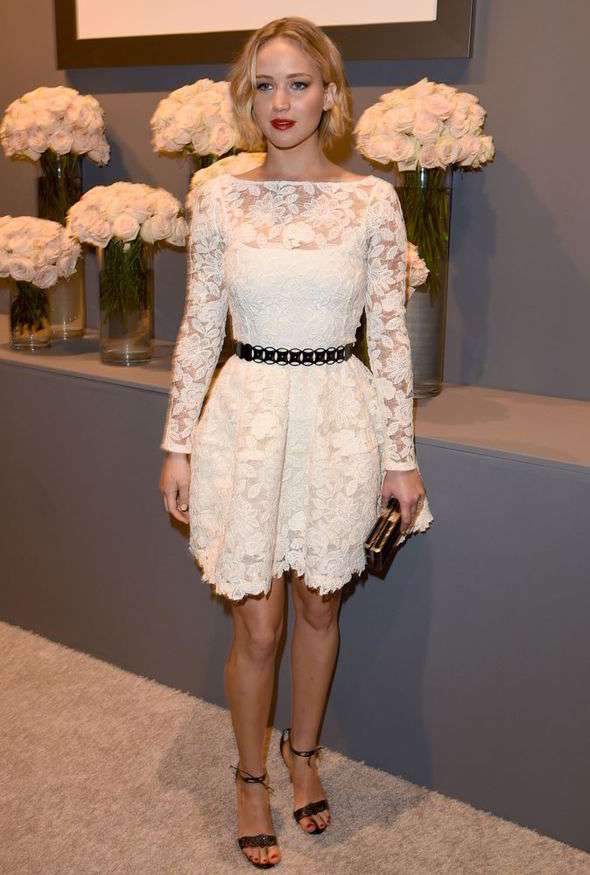 Jennifer Lawrence looks amazing in her white lace dress complete with a thin black belt and similar sandals. The look is a killer for a date night and for hitting the pubs.