Bella Vita or "The Good Life" is known for its organic and handcrafted beauty solutions produced by the natural ingredients. All the natural ingredients are sourced straight from the rich green fields of Kerala and South East Asia. All their wellness products are paraben, mineral oils and, other harmful chemical-free. Also, they deliver their products in a nature-friendly glass jar and cute jute bag. I have picked 3 best wellness products as per my sensitive and dry skin. Let me take you through them –
Organic De-Tan Mud Face Glow Pack for sun relief all skin types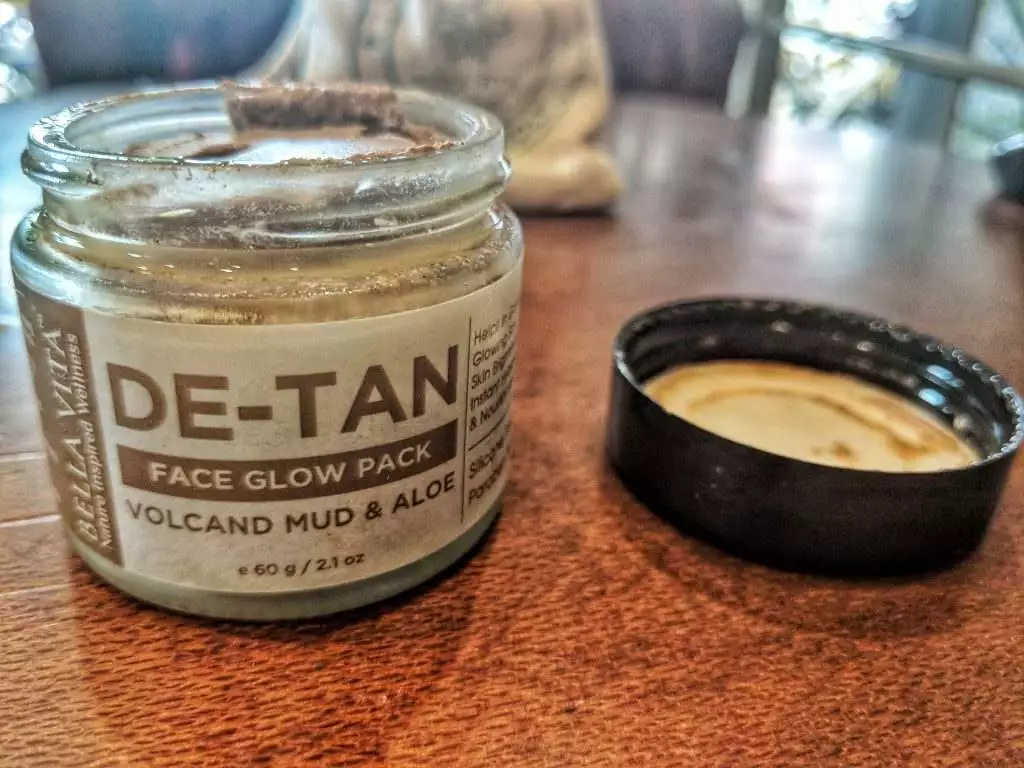 As the name suggests, this organic de-tan pack constitutes of active organic ingredients like poppy seed extract, clove oil, aloe vera, Vitamin E oil, almond oil, and grapefruit extract. Apply a thin layer of face pack on your face and neck for max 8-10 minutes only. Once dry and damp, smoothly massage your face for one minute and then rinse it with water.
Pros:
It works accurately by removing the stubborn face tan.
It also lightens blemishes and pigmentation spots.
It slightly brightens the skin tone by reducing the tan at a good extent.
Cons:
The pack dries quickly even in the starting of the process (I recommend you to apply it on a wet face and also spray rose water to delay drying).
The quantity is a bit less compared to the cost.
Jars leaks sometimes so open the bottle seal carefully.
Recommendations from Amazon
Organic Lip Lightening Scrub Lip Balm for women and men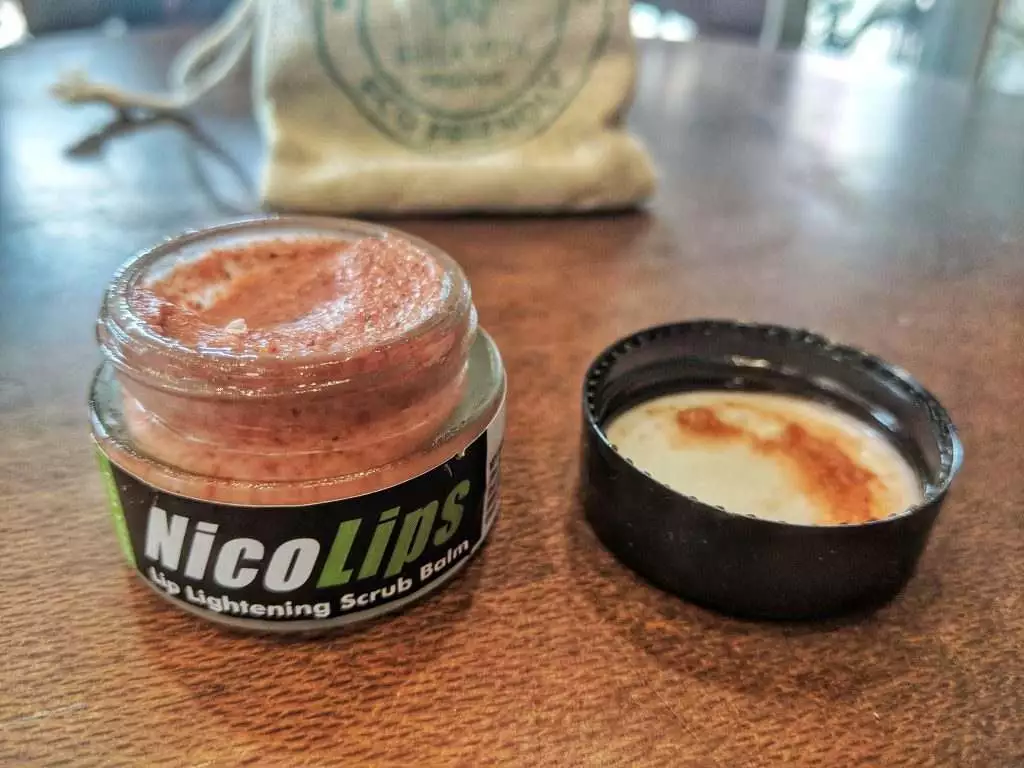 A lip scrub is very necessary to use once in a day as we keep on reapply the matte lipsticks these days to look beautiful every single minute. And matte lipsticks make them very dry. This Bella vita lip balm composes organic ingredients like beeswax which heals dry lips, aloe vera rich in vitamin repairs damaged lips, oat grits mildly exfoliates dead skin, coconut, olive oil and, argan oil.
Pros:
It ensures nourishment of your lips
It removes the dead skin accumulated due to regular use of lipstick
It smells great and tastes well too(so no need to worry if you will eat it by mistake)
Even if you do regular smoking then also it will help you regain the natural color of your lips
Cons:
You need to use it for at least 3 weeks to see the best results
I found the quantity less considering the cost
Jars leaks sometimes so open the bottle seal carefully.
Recommendations from Amazon
Organic papaya face gel-cream for women and men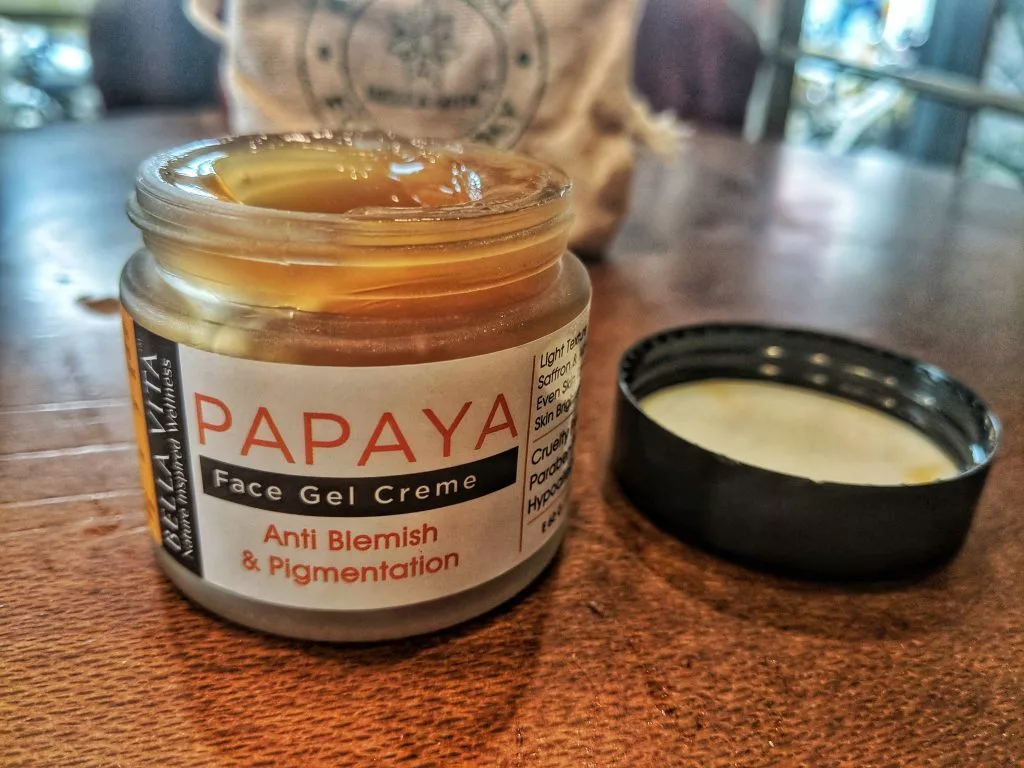 This organic Bella vita face gel-cream comes with numerous benefits and can be used in day and night as a light moisturizer. It is made up of natural ingredients like papaya extract, saffron extract, aloe vera gel, glycerin, etc. You can use it before makeup as a moisturizer and as a night cream after removing the makeup. But do cleanse your face before its application.
Pros:
It moisturizes and hydrates your skin properly
Papaya and saffron lighten freckles and pigmentation
If you have dry and dull skin then it will reduce the dryness up to a great extent
Papaya in it also controls oil production and balances them
Its complete gel form so doesn't feel sticky
Cons:
As I stated earlier too, the quantity of Bella vita products is not good as per their product cost
You need to use it at least for 2 weeks to see the results
Jars leaks sometimes so open the bottle seal carefully.
Recommendations from Amazon
I hope this article will help you pick the best wellness products. Please do let me know in the comment section if you want me to review any specific product.