I like to experiment with new fashion trends and try different styles every day. As the festivals are around the corner, I am really looking forward to buying a beautiful designer dress. I once stumbled upon Aza Fashions designer dresses on their website and I couldn't resist myself to check it out. So, you can pick out a glamorous dress from Aza Fashions this festive season.
Fashion is a way to express ourselves and be creative. Aza Fashions offer a wide range of designer dresses that are perfect for the upcoming festive season. I couldn't wait to show you some of the gorgeous new designs I found at Aza Fashions. Alright, so let's break it down.
Pink Georgette Ruched Dress
The ruched dress is a garment with a series of horizontal folds or plaits running from the waist to the hem. Ruched dress has been worn by women in Europe since the Middle Ages, and is still popular today. Look at this beautiful Rajat K. Tangri's Pink Georgette Ruched Short Dress.
Black Jersey Embellished One Shoulder Dress
One shoulder dresses are a trend that has been around for some time but is still going strong. This dress is perfect for summer and can be worn with a variety of different shoes. The one shoulder dress trend is not going anywhere anytime soon. How about this Namrata Joshipura's black jersey embellished one-shoulder dress?
Green Chanderi Silk Ellie Wrap Dress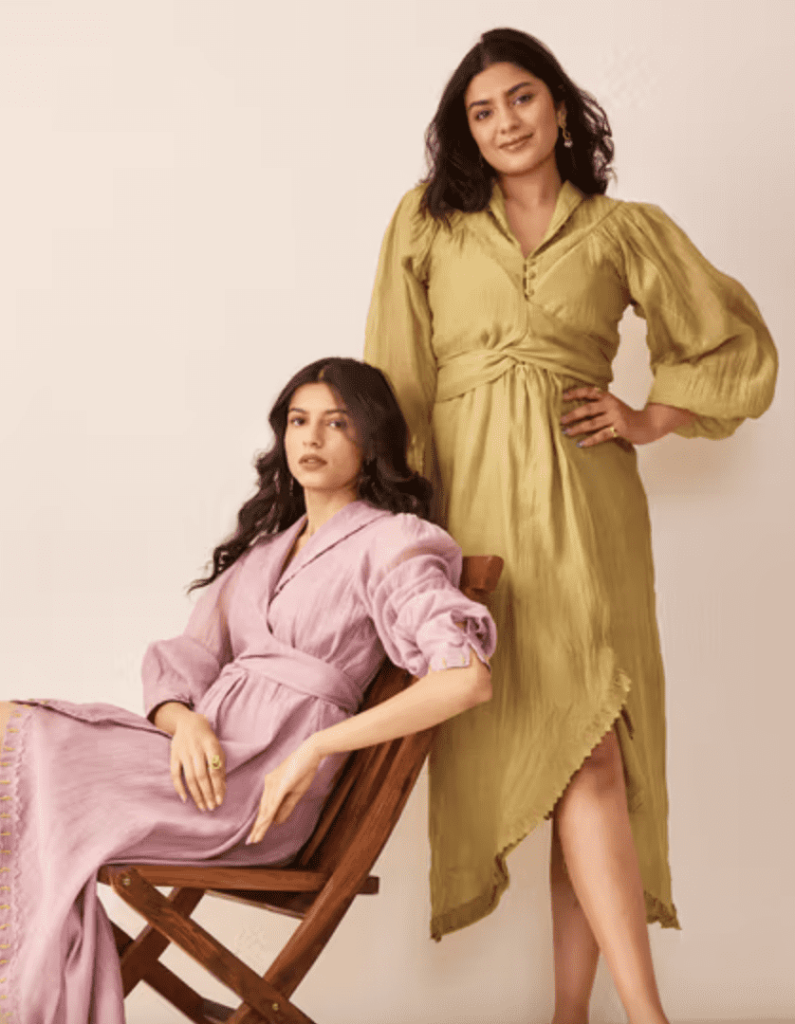 A wrap dress is a dress that wraps around the body without buttons, zippers, or clasps. The dress wraps around the body and is usually secured at the waist with either a belt or an elastic band. I loved the green chanderi silk Ellie wrap dress on Aza Fashions. This is one of the premium Aza Fashions designer dresses.
Black Silk Flared Dress
In the last few years, flared dresses have been making a comeback. They are no longer just for the ladies who are looking to show off their curves. The flare is a perfect choice for those who want to feel feminine and sexy while also showing off their legs, which means it's perfect for summertime! I can't seem to get my eyes off of this Quod black silk flared dress.
Green Silk Satin Printed Maxi Dress
Maxi dresses are perfect for women who want to look stylish and chic. They are also quite comfortable and easy to wear. It is a timeless piece of clothing that has been around for decades. The length of the dress is what makes it stand out from other dresses, as it reaches the ground, unlike most other dresses which stop at or around the knees. The maxi dress provides a lot more coverage than shorter dresses, which makes it more appropriate for work or formal occasions. This Punit Balana green silk satin printed maxi kaftan dress is so beautiful, you can see the attention to detail by looking at the material. It's a top choice for many women of all shapes.
With so many online stores now offering international shipping, it's never been easier to find that perfect dress. Aza fashions offers a wide range of high-quality dresses at a reasonable price. Their dresses are available in sizes ranging from extra small to 6XL and they offer different options of sleeve lengths, waistlines, and necklines to cater for all types of women.