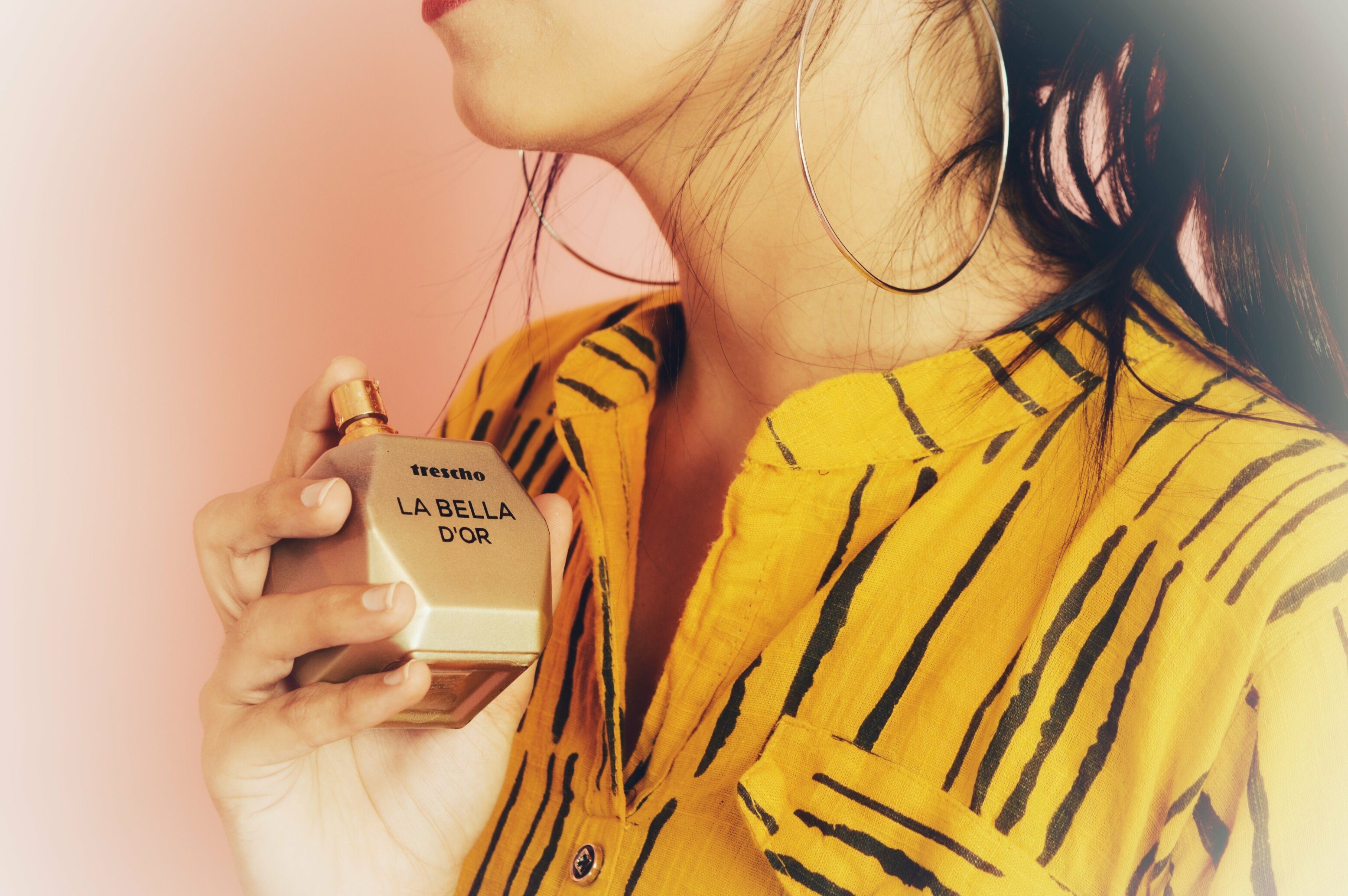 Christian Dior once said "A Woman's perfume tells more about her than her handwriting." One can easily judge a woman's persona by sniffing her perfume which is hard to judge with a handwriting. Many ladies love citrus perfumes, some love spicy ones but my picks are the floral and woody perfumes. Trescho is one brand that I recently found on Amazon while ordering some groceries (ladies, you know how groceries relate to everything and how everything relates to shoes and bags and then how these relate to perfumes). Now this brand has some of the best versions of floral and woody perfume. I picked one for myself and it is called Trescho La Bella D'or.
Shortest review: I am glad I got my hands on it. But, if you want to know why, please read on.
Trescho has a good online presence with a history of more than 40 years in Indian market. Trescho has an amazing collection of perfumes and attar online. Trescho La Bella D'or Latest Edition is the Eau de parfum which means that it lasts for quite a good time. I am the kind of person who like mild fragrance. And I found it's fragrance quite pleasing to my sensitive nose and needs.
Here is my take on its fragrance:
Fragrance
Top Note
Neroli

Amalfi Lemon

Raspberry
The sweet raspberry mixed with the bitterness of the Amalfi Lemon and Neroli creates an amazing fragrance that is hard to resist.
Middle Note
Jasmine

African Orange Flower

Gardenia
The top notes of citrus are beautifully complimented by the floral scent of Jasmine and African orange rubbed against the likes of Gardenia.
Base Note
Patchouli

White Honey

Amber
The base note which is a perfect composition for a hot scent is a perfect ending to the perfume.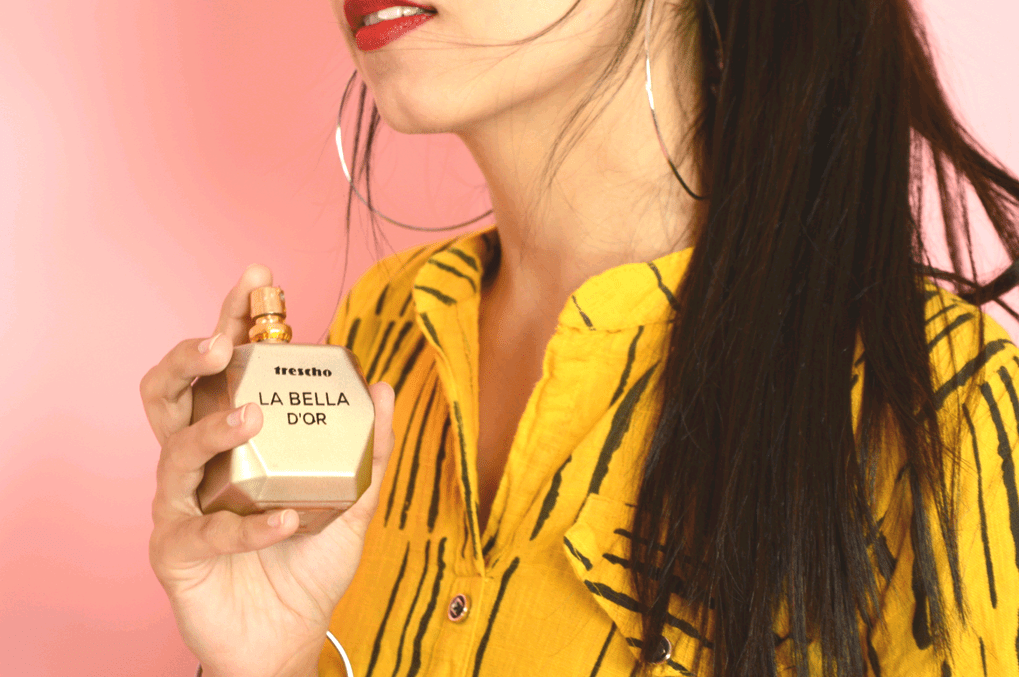 Trescho La Bella D'or Latest Edition is totally stimulated by gold and wealth which is visible in its packaging too. It is especially designed for the fragrant boss lady who would like to earn millions and flaunt her million different styles. Woman who wears it holds a bold and dominant character. The fragrance is composed of twisted composition of floral, fresh and woody accords. The above notes of fragrance truly says that the perfume is outlined for the classy lady who has a strong signature and the one that always dazzles.
Trescho's La Bella D'or Latest Edition perfume is fresh, floral and woody, like a nectar of well formed flowers, sweeping carefully but still very present.
Buy it on Amazon
Packaging
The packaging is quite sophisticated and is perfect for a classy woman. It comes in a rectangular golden box with a good fit so that it won't spill off while being transported. The perfume bottle is golden in color covered by a circular transparent cap. I really liked the hexagon shape of the perfume bottle. Overall, I think it has a rather classy touch.
Buy it on Amazon
Pros
The fragrance is so amazing and is same as what is prescribed
It has a long lasting fragrance
Trescho's perfumes are so affordable
Trescho has a wide variety of perfumes
Easily available on Amazon
Trescho attar is also available online
Cons
I couldn't find any cons other than that the packaging can be more appealing. But again, at the price, this is a steal.
Conclusion
Trescho's La Bella D'or Latest Edition is perfect for gifting if the receiver loves the floral and woody scent. The range of Trescho perfumes are so affordable and appealing. The best thing is that these are available on Amazon; you just have to order them and relax. In my case, it was delivered before the expected date of delivery.
Overall, I would totally recommend it for yourself or a loved one.
[amazon_link asins='B074DX88J7,B01EFJGRVM,B074DS2P5N,B074DT4P6J' template='ProductCarousel' store='ootdiva-21′ marketplace='IN' link_id='e7beab17-7b76-11e8-9f4e-3d3a57a4d656′]