Nothing embodies the distinctly debonaire style of The Great Gatsby shoes quite like two-toned shoes. Popular with both men and women in the 1920s, these incredible styles are attractive and eye-catching while managing to maintain a certain level of class and sophistication. Just like the cars and clothing of the Roaring Twenties, these iconic shoes signaled that a new era of style was emerging in America.
Two toned shoes of this era embody Gatsby-esque style and are an iconic part of this period's undeniable sense of style. There are several varieties of ladies two toned shoes that rose to popularity during this decade and maintain a stylish impact even in the modern era.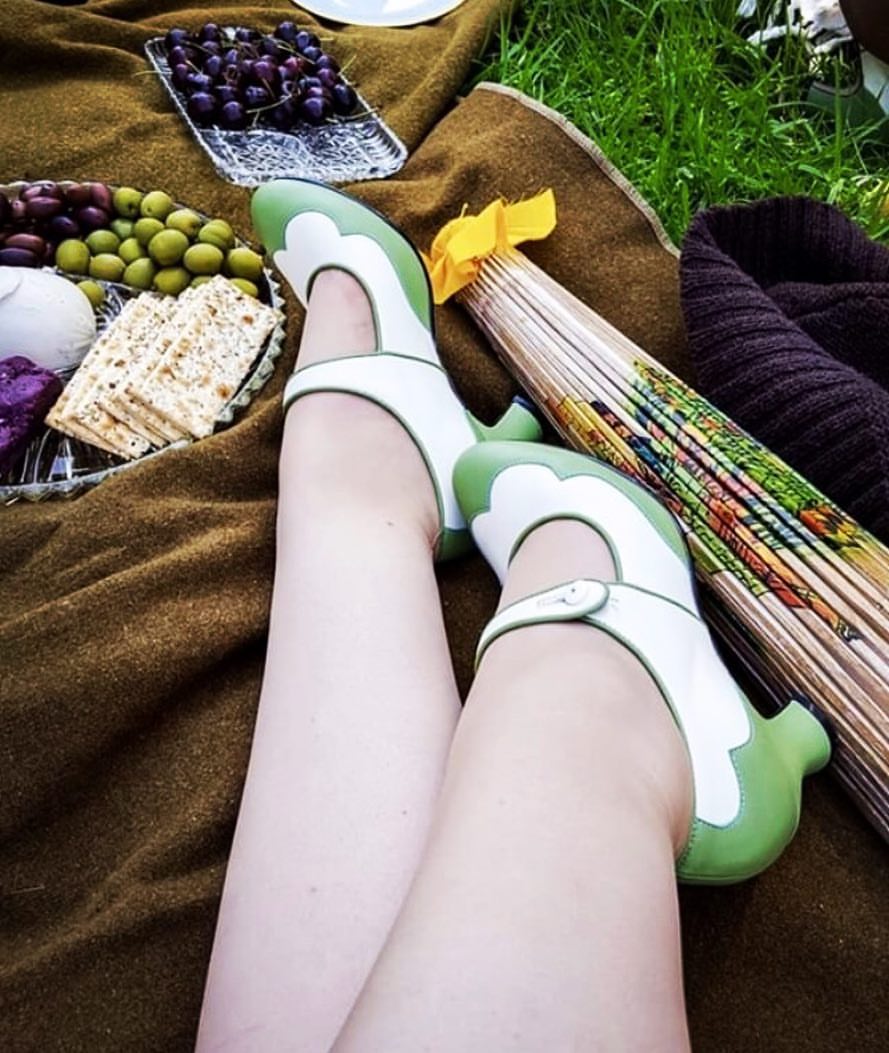 Saddle Shoes
As women adapted more active lifestyles, they needed comfortable shoes that could keep up. The Saddle Shoe is an iconic look that is inspired by men's sporting shoes of the 1910s and 1920s. Men began wearing these shoes while playing sophisticated sports like golf or cricket. They then became popular everyday styles for men, and women were quick to follow suit.
Women's two toned shoes during the 1920s are characterized by white leather bodies that are accented by a contrasting "saddle" strap. White with black and white with brown were classic color combinations most frequently worn during this era, however sometimes pops of color made for a stylish, sporty contrast.
Two Toned Heels
Two toned styles weren't strictly reserved for casual shoes during the 1920s. Heeled shoes during this era were being manufactured with colorful leathers for the first time in history, and this was further highlighted when this vibrant leather contrasted with a neutral color.
You can often find this distinct patterning on both T-strap shoes and single-strapped pumps. Often, the heel and toe were adorned with a colorful detail that included swirls or other elements to add visual interest. Two toned shoes with a small, stacked heel were incredibly common during this time and still look classy and sophisticated today.
Statement Styles
You can currently find women's Gatsby-inspired heels that are made of high shine patent leather. These styles are a modern, feminine take on menswear styles that were worn by jazz musicians and gangsters of the 1920s. While they may not exactly be authentic, they are still a fun homage to the two toned styles that dominated during the Gatsby era.