If you want to live a healthy life, you need to consume and apply all the rights things. Whether be it food, cooking oil, hair or body oil or anything, it must have the chemical properties that will benefit your mind and body. Although, there are many products in markets which state themselves as the finest and purest in composition the truth is far from that. Every food items processed in a manufacturing plant including oil goes through a filtering process that involves a lot of chemical and solvents. These chemicals instead of purifying the raw material, indulge in having its reaction which overall decreases the nutritional value of the food items. You certainly don't want to consume such products.
So to use a better substitute for these chemical products, you must seek "organic products" as they are manufactured through a natural filtration process that preserves the nutrition instead of washing it out. Among all the organic food present in the market, one of the most in-demand and multi-purpose oil that will be beneficial to every part of your body is cold pressed castor oil.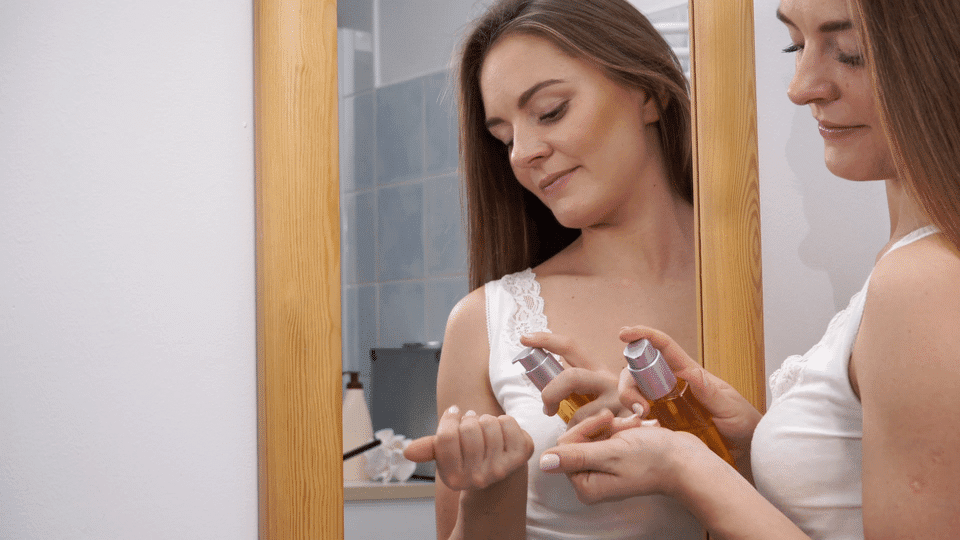 This cold pressed castor oil is extracted from castor beans, by manually applying pressure on them. The oil extracted from these beans is nutrients rich and covers around 50-60% of the whole weight of a castor bean. The unique thing about these beans is it doesn't need heat to release its oil; a full pressure on it is enough to squeeze out of it. So simple!
Beware! of those company made castor oils that you will see on supermarkets, flashing its nutritional facts and figures. Always try to avoid such products as these castor beans are treated with highly acidic solvents to add extra minerals, which is entirely unnecessary. So, to give you proper insight on cold pressed castor oil, we are going to list out its benefits and uses, so that you can use it for any issue regarding your skin and body.
Skin Inflammation
If you have dry skin or acne, you can use this cold pressed castor oil, and within a week you will be able to see the difference as the inflammation will be dropped to a bare minimum. Take a soft tissue and one teaspoon cold pressed castor oil, now gently rub the tissue on the affected area and keep it dry for at least 45 minutes.
Ageing
Since ancient times, people have been using this medicinal oil to stop the process of ageing. Women in Africa and India have been using this precious form of oil for thousands of years. To get the best benefit out this cold pressed castor oil, you must apply it on your face twice a week so that it can maintain the hydration level of your face.
Roughness and blackheads
If you have a very rough skin surface on your face or have blackheads, use it on a regular basis to see instant results. You need first to wash your face with warm water and then, gently massage the whole face with few drops of cold pressed castor oil. You can cleanse the oil in the morning. You can see the bright and glowing skin after continuous use.
Natural Moisturizer
If you need a clean and light moisturising effect on your face, then use castor oil. Its unique properties can make your dark skin glow. To use it appropriately, use the cold pressed castor oil after having a face wash, also gently massage your face to get even throughout the face.
Scars
Many people are frustrated with an unnecessary and uneven scar on their face due to some accident or illness. Now, pure cold pressed castor oil can work wonders for your skin, but the process is slow, so use it on a regular basis and have patience. The presence of healthy fatty acids helps regenerate the cells of the face and heal from the root so that the scars get covered up.
Pregnancy scars
This cold pressed castor oil will be useful in eradicating your pregnancy scars on your tummy completely. You have to use this oil, after two giving birth, so that the fatty acids present inside the oil can rejuvenate the cells and tone the skin.
Drak spots
Extensive use of Castor oil can be resourceful in cleansing your skin of spots and marks. The minerals present inside in it are so compelling that even dermatologists across the world prescribe their patients use cold pressed castor oil for treating uneven skin tone, spots, and marks. The omega-3 fatty acids do wonders for your skin, so get your organic castor oil soon and start using it.
Hair growth
Cold pressed castor oil is very useful in maintaining the overall health of your hair. From removing dandruff to giving a shiny look, castor oil can be used in all forms of hair. These oils have unique properties that improve the overall blood circulation in the scalp, and thus, your hair starts to grow thicker and denser.
[amazon_link asins='B01MTCLXI4,B071WVX9B2,B07DDHL3BD,B00AE0WNU6′ template='ProductCarousel' store='ootdiva-21′ marketplace='IN' link_id='0a557538-db41-11e8-a18d-93da3a2896c4′]
Infection
If you suffer from any hair infection in which your scalp has gotten damaged, then my dear friend, you need to apply castor oil to get rid of all the infectious material and protect you from outside dirt.
Greying
This is something that is a dream of a nightmare for many humans around the world. Grey hair is something which is meant to happen during old age, but with increasing pollution and dietary changes, these grey hairs are starting to show in people having age around 20-25. This concern can be solved by using cold pressed castor oil on alternate days, so that it helps the blood circulate on your head and subsequently, helping your hair root to grow.
Laxative
This oil has laxative properties, so in case you face constipation, consume castor oil for a proper bowel movement.
These are the few benefits of Cold pressed castor oil that makes it a special one. So hurry up, and bring home this unique medicinal oil and enjoy its benefits.