Buying a new sofa is an important decision to make as it can change the entire look of your house. When planning to purchase a sofa set, it's best to procure one that can stand the test of time and something that looks timeless. Whether you plan on purchasing it at a store or online, it's best to look for a set of parameters to buy the best. Readymade sofas can look bulky and feel solid, but the real test is the material that is used to make these sofas. Right from the wood to the upholstery, there are a few things that can help identify a good sofa. Below is a checklist that can help you pick the pride of your living room with ease.
Size
The size of the sofa you select should be proportional to your living space. Often, a sofa that's too big, lands up taking a lot of space and will hamper the aesthetics of the room. Look for a sofa that is proportionate to the space and something that's not too bulky or too small.
Quality of frame
The framework of the sofa should be made of solid wood, metal or plywood. This will keep the sofa sturdy and strong. Materials such as softwoods should not be used as the framework will remain weak and crack over time.
Sitting test
Comfort is key in a sofa. So before choosing one, remember to sit on it and check to see if the sofa is comfortable enough. Most sofas have high-resilient foam which is strong and durable. It's like memory foam and retains the shape of the sofa as compared to low-density foam. The best sofas have springs that are eight-way and hand tied. The fabrication and strength of the springs makes the sofa firm and help determine the comfort levels, too.
Comfort
While selecting a sofa, check the corners and middle of the sofa to ensure the size, depth and the back of the sofa are comfortable. Check the length of the sofa if you plan on sleeping on it. The sofa shouldn't be shaky or wobbly and should have a smooth finished look.
Upholstery
It's best to conduct your research on the quality of the fabric that is going to be used as the upholstery. It's recommended to use upholstery that is UV resistant and something that won't face when exposed to sunlight. A fabric with a high thread count, like cotton or linen is preferred rather than something like polyester or satin that could break down faster. These have a limited lifespan and can wear out faster than the cotton or linen fabric. Opting for stain-resistant synthetic fabrics can also keep the upholstery for long. If you're looking at options in leather, then using genuine leather is better than faux leather, although faux leather is a cheaper option.
Faux leather can wear out quickly and start to flake in no time.
Cost
Probably one of the most important factors, you should set a budget for your sofa and try to stick to it. Weigh your options out to see if you could get a good deal if you buy it physically or online or get it customised for your liking. Whatever the option, ensure it's most cost effective for you. For eg: Sleepyhead has a range of cost-effective sofas that will brighten up your living space. Do check them out here.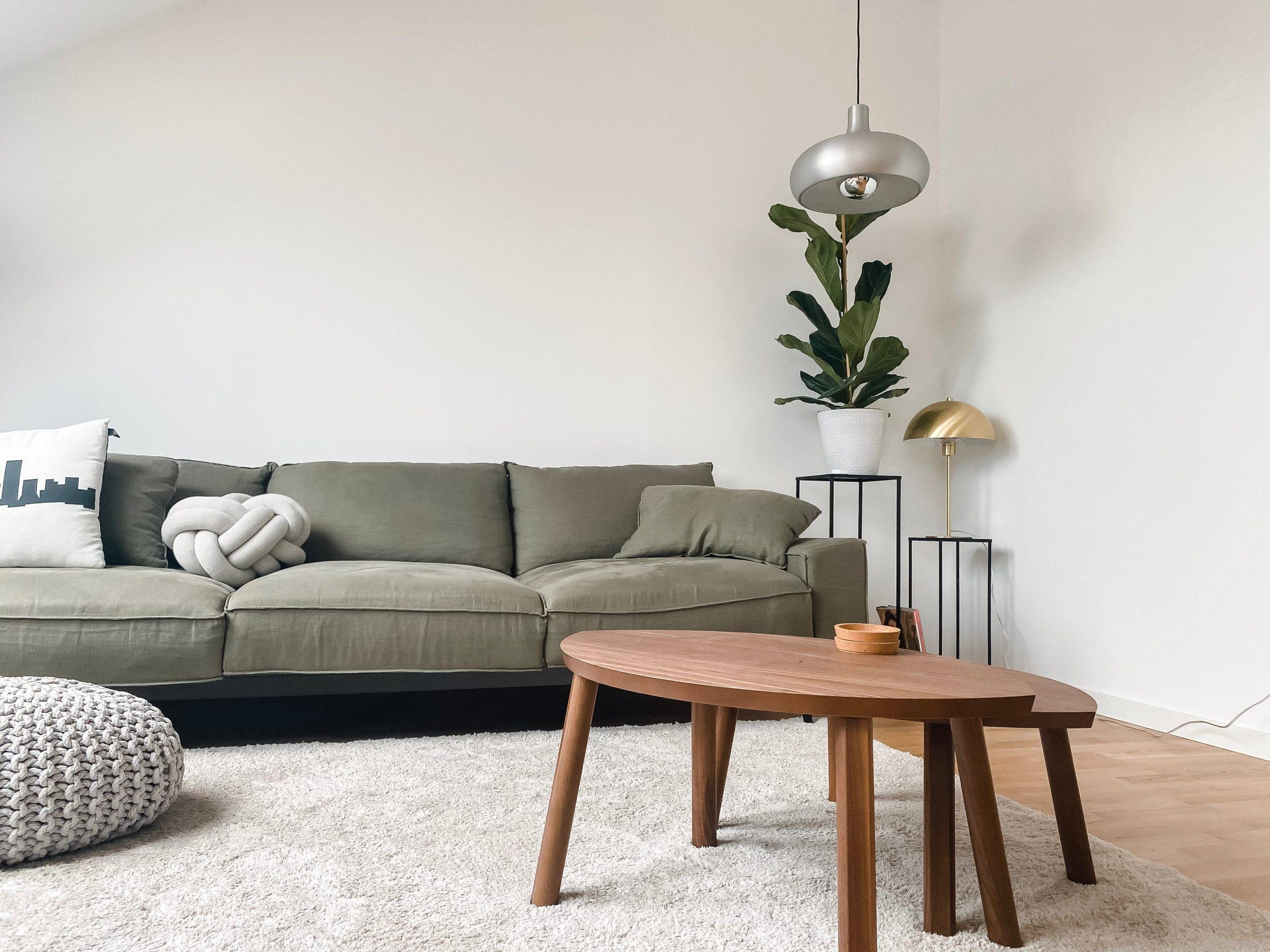 Style
The style of the sofa should not clash with your living space, instead it should complement it. There are many different kinds of sofas available in the market today. Sectional, recliner, English rolled arm, standard sofa and more. Don't forget the other pieces of furniture in your house or the interiors. A good sofa should complement everything found in your living space. Modern sofas are the best for these kinds of spaces as they come in neutral tones, have clean lines and give the space a fuss-free look.
Sleepyhead's range of sofas have a modern and clean finish. Modern yet minimalistic, they are made with solid wood frames that will last you for decades to come.