Maxi dresses are back; and this time they have uncountable patterns, colours and styles. The previous versions of the dress that have been around for last 2 decades did not carry one important element that the modern maxi dresses carry – the slit. Now, some would argue that slit in a maxi dress is nothing new but considering the availability and the number of brands promoting it, slits are definitely a new thing in this particular style.
Talking about the slits, there are two patterns available in the market, and even on the world wide web. First, that has a slit on both the sides and second, the dresses with a slit on either side. The 2 side slits are long gone and the one that is still doing the rounds hardly catches any eye. This brings us to the conclusion that the single slot maxi dresses are definitely the look you want to carry.
Here is one of the many ways that a slit maxi dress can be carried.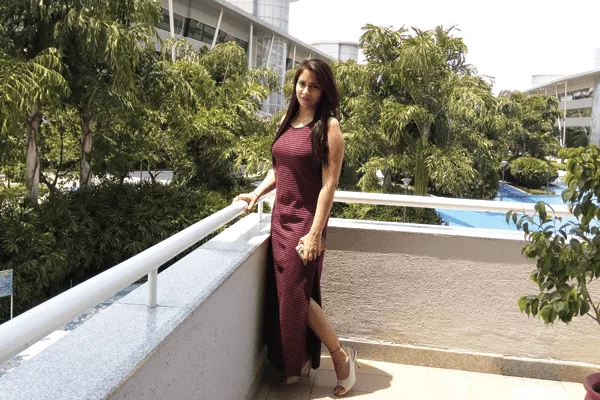 A maxi dress, depending on the style and colour can be carried on many different occasions. A simple solid colour maxi dress can be carried to the mall and on an everyday shopping spree. Whereas, a slit maxi dress that has a cool and calm colours can be worn to lunch dates and on occasionss where you do not want to show your skin but still come off as trendy and hot.
[slit-maxi-dress]
I wore this dress on a weekend to a lunch date. The amount of makeup is not overwhelming and kept to a few essential things. A shade of red on the lips (Lakme 9to5 MR10 Red Rebel) goes good with the black and maroon of the dress and the MAC Fix it made sure that the final look was vibrant and spot free.
I decided to carry my slit maxi dress with cute off-white sandals with a small heel just to add a sexy touch to the complete outfit.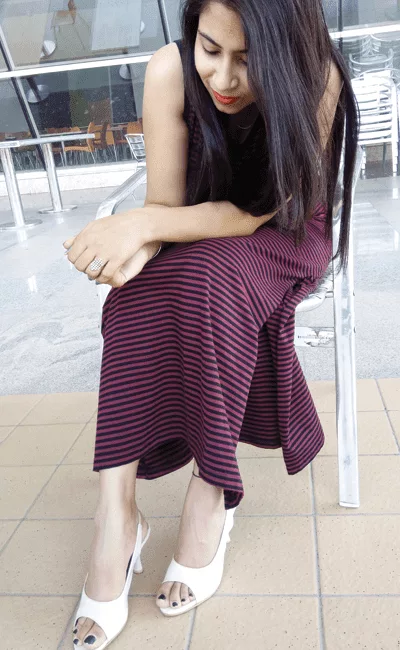 I would recommend going for a striped maxi dress with a slit on one side. Pair it up with small heels that are NOT loud. Finally, simple makeup; and strictly NO bun on the head until you have huge volume of hair.