The fall is around the corner and I would recommend gearing up with this chic floral maxi dress or a maxi dress with a slit. Also, keep a check on your wardrobe and let's get prepared beautiful. Let me help you a bit by introducing you to this elegant button front floral maxi dress by Shein. I have styled it with some quirky things.
Detailing on this Floral Maxi Dress
This piece is designed perfectly. It has a round neck and buttons on the front which make it look graceful. Also, these buttons allow you to wear this dress comfortably. This floral maxi dress has calf sleeves which adds comfort and practicality to the fashion. It glides on the body and it is easy to button up.
Decoration = Buttons
How I Styled It
I gave it a little twist here. I have carried this dress with my tassel earrings and long brown boots. Hair being kept loose initially and then made french braid. My brown bag is also going well with the complete look.
Floral Maxi Dress + French Braid + Brown Boots + Brown Bag + Tassel Earrings = Perfect Frame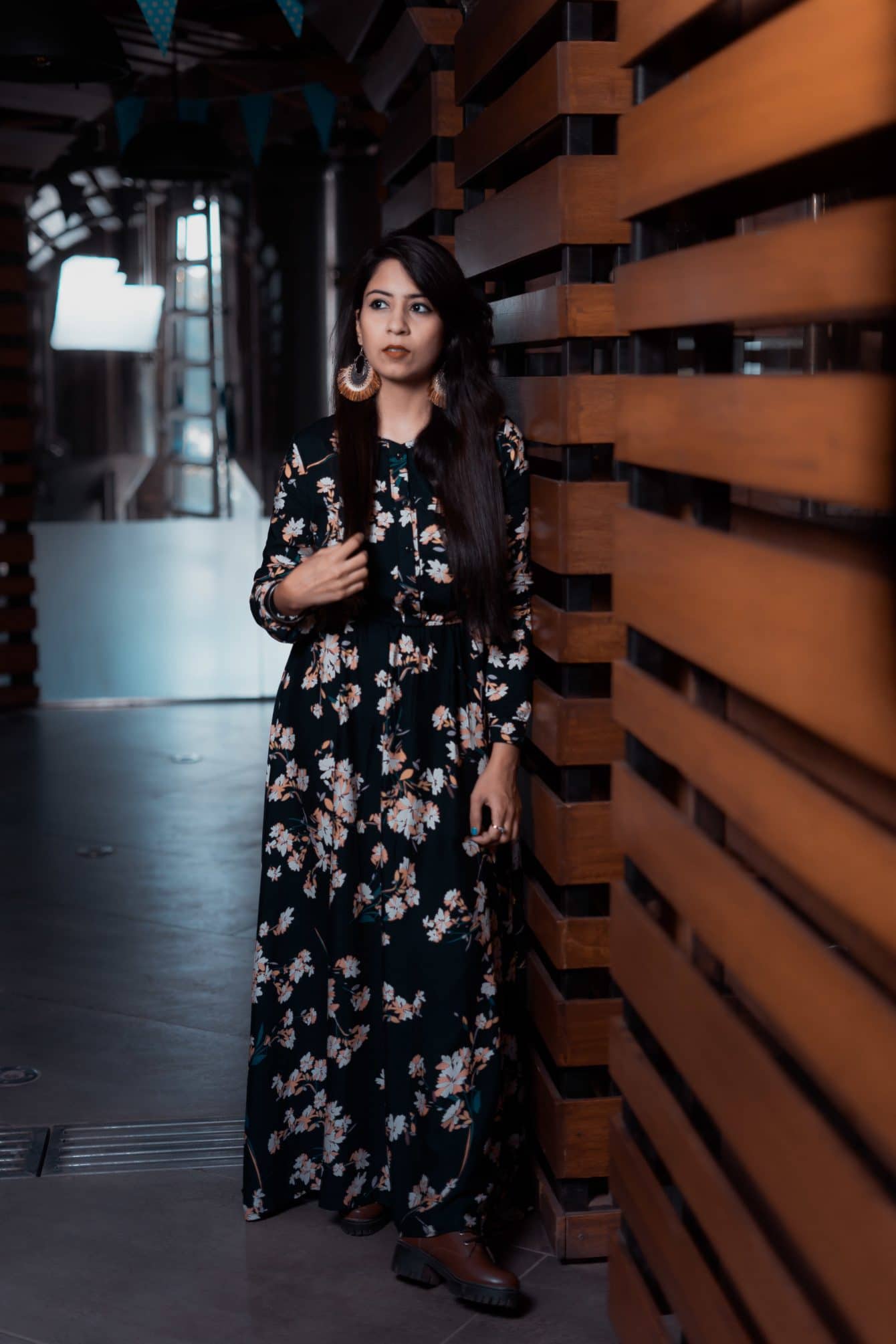 Where you can carry this dress?
You can wear this dress on your next vacation. It can be carried on a beach, a lunch with friends or to a casual event with some quirky twists.
Details of the look:
Dress – SHEIN 
Deal for India – (http://bit.ly/2O8lcRk – Search ID – 306969 ) – Use Coupon: "ootdiva"
Deal for rest of the world – (http://bit.ly/2IFpBug – Search ID – 306969) – Use Coupon: "4ootdiva20"
Brown Boots – Kins
Tassel Earrings – Local Market
And shoutout to Deepanshu and Ashish for the clicks and to my stylist and hairstylist Ranu.