Kudos to all the ice brew lovers! Te-a-me teas has launched their mouth watering flavors of Teame teas ice brews. After reading this review, you won't be able to resist yourself from buying a sample pack of Teame teas.
Let me throw some light on Te-a-me teas. Madhu Jayanti International Limited – a 75 years old Indian manufacturer of value-added tea products is the face behind Teame teas. The company serves exquisite teas to millions of tea lovers present in over 42 countries.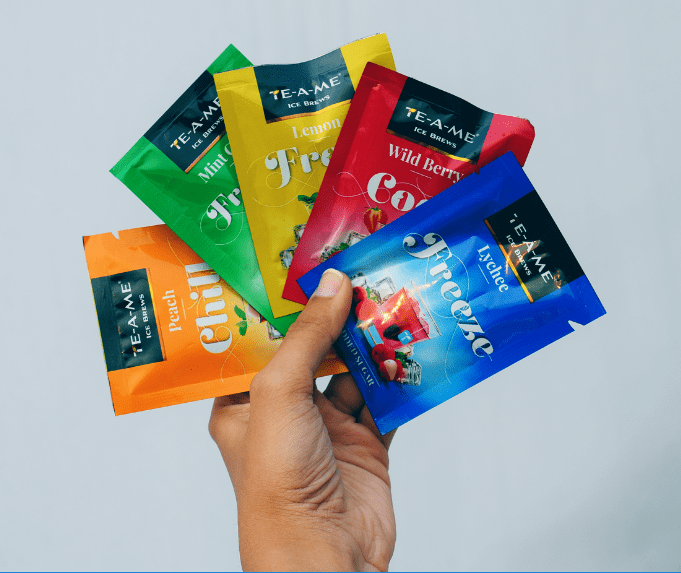 Teame teas ice brews are toothsome new blends of fresh fruits and herbs. Five different flavors of Teame teas ice brews are available viz., lemon, lychee, wild berry, mint green, and peach. These flavors are all natural and super healthy. The fragrance of each flavor justifies their respective names and these Teame teas ice brews taste like you are sipping the fruit juice but with a delicious twist.
Things I Loved About It
No Artificial Flavors
100% Natural Ingredients
Gluten Free
No GMO
No Added Sugar
Dip It Sip It
You just need cold water and some ice cubes to brew it. Take a glass of cold water and dip your favorite ice brew pyramid in it and you are done. DO NOT BOIL since this is a COLD BREW!
Catchy Points
10% discount is available on all ice brew ranges (for the time being).
Sample packs of all flavors are also available to taste before purchasing a specific flavor.
Each flavor tastes exactly as it should.
For more information on Teame teas, check this link out.