Covid-19 pandemic brought with itself a scenario that the world had never witnessed before. The pandemic forced the world to lockdown itself, cut down on the economic activity, bring tourism to complete halt and shut schools and colleges for an unimaginable period. But, as the world opens, how can one ensure post lockdown care in a way that promises safety and protection from the disease? Another reason why you need a post lockdown care routine is the speed at which the pandemic spreads. The world saw worrying degrees of spread even with restricted movement. With lockdown rules relaxed, and in some cases wholly eroded, the speed of propagation is expected to increase, and reach frightening levels.
But You Can Keep Yourself Safe!
Our experience with the pandemic has shown that there are a few things that can minimize the risk of the spread of the virus. Let's go through them quickly.
Social Distancing
When in public, maintain a distance of at least 2 meters or approximately 6 feet from others. The Covid-19 causing coronavirus spreads through the spit, cough, sneezing, and touching. However, it cannot travel afar in the air, and hence maintaining social distance ensures that you are always away from people, infected or not.
Cough and Sneeze in your Elbow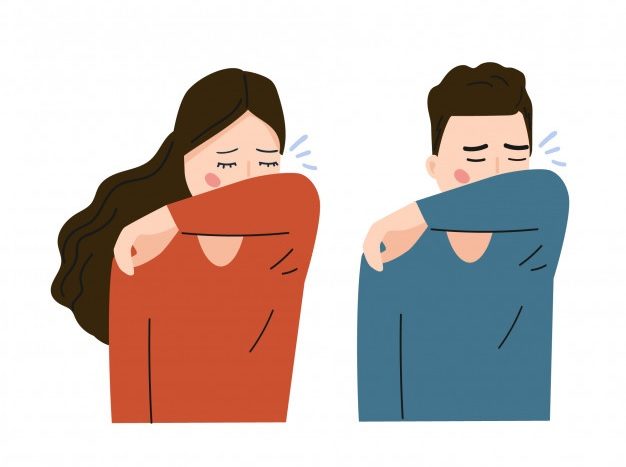 Coughing and Sneezing is a natural reaction of the body to eliminate anything that is irritating the body. As per science, a cough can travel as fast as 50 mph and produce 3,000 disease-causing droplets. A sneeze can travel at a speed of up to 100 mph, releasing as much as 100,000 droplets at a time. Coughing the elbow does two things:
Limits the travel distance of the droplets.
Does not contaminate your hand, which is required at many other places.
Wear a Mask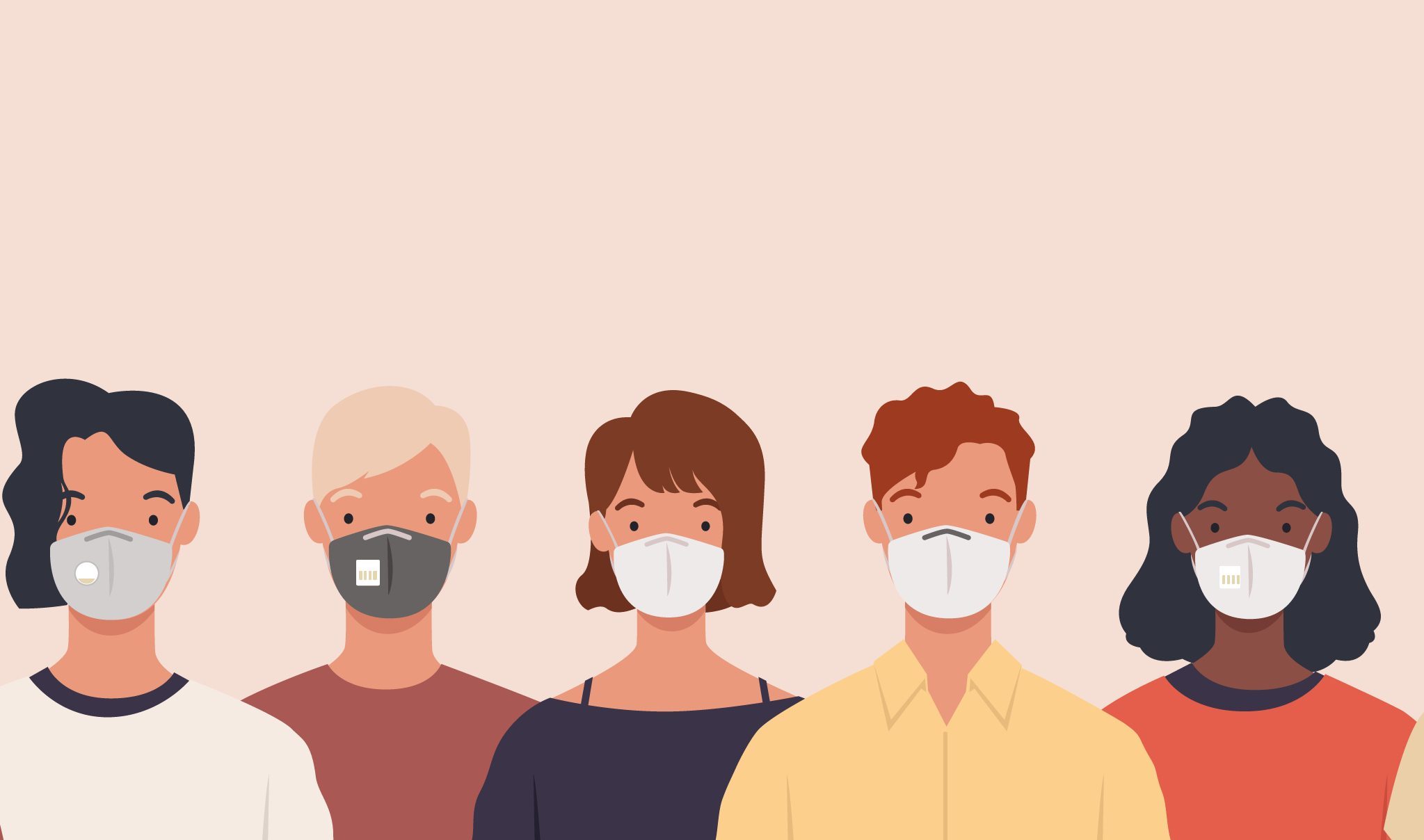 Studies show that since the size of the coronavirus is large, a home-made mask is as good as a factory produced mask. Below is a small tutorial on how to sew a mask at home.
In case you are not very good at sewing or are looking for quick solutions, then, you can opt for the following:
One-time use surgical masks
You can buy these masks from a chemist or a local pharmacy store. In case, the local stores do not have these, you can order them from Amazon.  Urbangabru Disposable Face Mask with 3 Layer Filter is the right choice. They come in packs of 10, have strong weaving, and made from breathable material. We could not find any other suitable option on Amazon, though.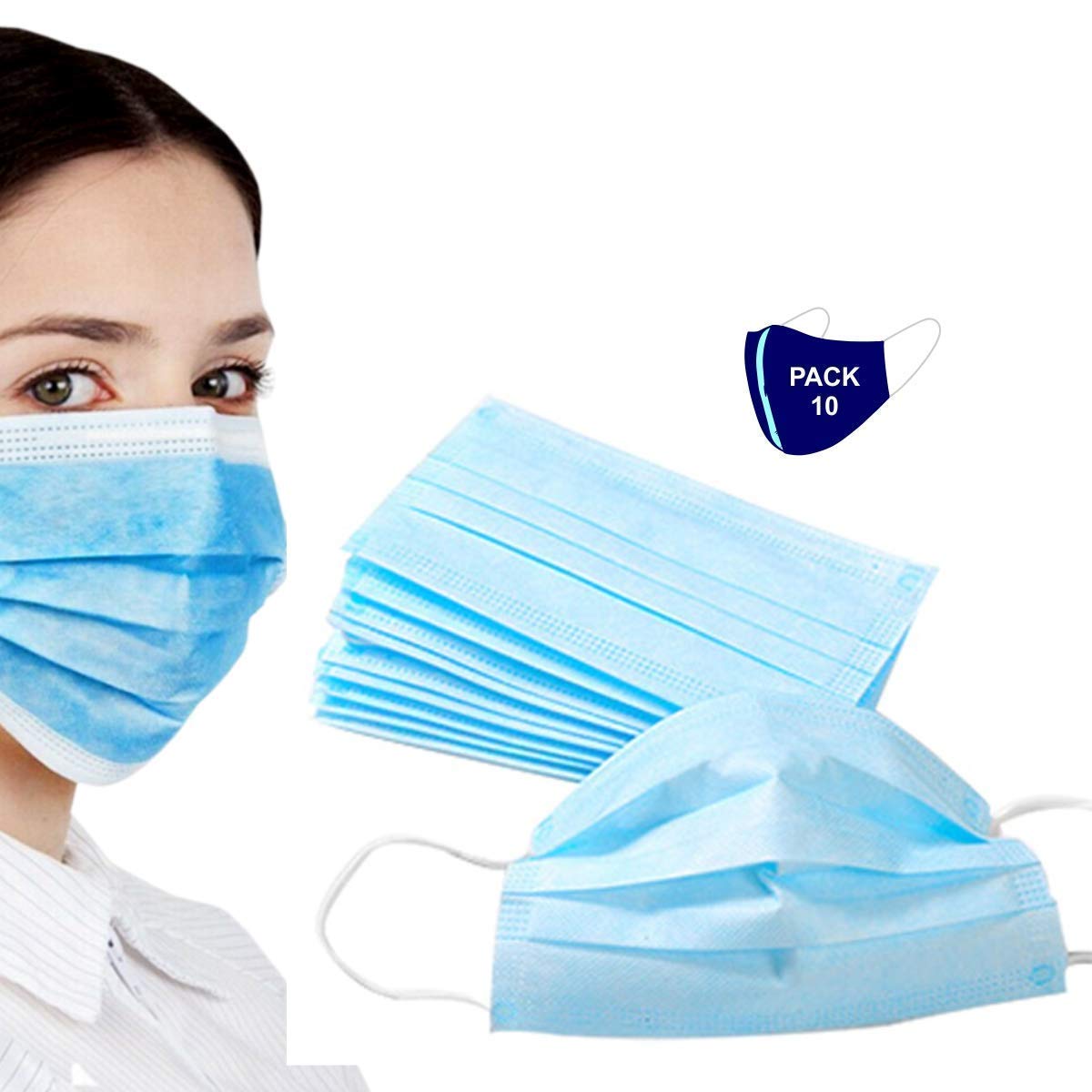 Reusable masks
These are the masks that are usually used for commuting amid pollution, in factories, and on construction sites. These masks can filter very tiny particles. This makes them ideal for post lockdown care as well. These masks are also available in local stores. However, a lot of store owners charge way more than the worth of the masks. This is why we recommend buying these masks from Amazon. The Wildcraft W- 95 Mask can be an ideal choice. It comes in a pack of 3 and is made up of washable material. It has a 6-layer design, which is enough protection from coronavirus, as well as pollution. The Wildcraft W-95 Mask is also tested to ensure protection against sneeze droplets from reaching the user's nose and mouth.
Wash your Hands in Post Lockdown
You will need a lot of handwashes to complete your post lockdown care routine.
When to wash hands?
After you return from outside
After accepting anything from a courier delivery person
After shopping from groceries
After a drive or a ride on the bike
After meeting someone
After shaking hands with someone
As a rule of thumb, anytime you touch anything or meet anyone outside, you must wash your hands. Also, wash your hands for at least 20-30 seconds. Rub every part of your hand. Use a good hand wash, preferably one with anti-micro-organism properties. We recommend the following:
Lifebuoy Total 10
A popular and patented formula keeps the hands clean and fights germs. The brand claims to kill 99.9% of the germ and uses an Activ Nutrol Shield to do it.
Dettol Liquid Handwash
Dettol needs no introduction. It kills germs, protects ten times better than any other hand wash, and it is recommended by the Indian Medical Association.
Godrej Protekt
A trusted name in the country, Godrej Protekt does not have any chemical compounds. It cleans the hands, fights germs, and removes the odour. It has glycerine and essential oils, making it perfect for people with sensitive skin.
Sanitizer Will Help in Post Lockdown Protection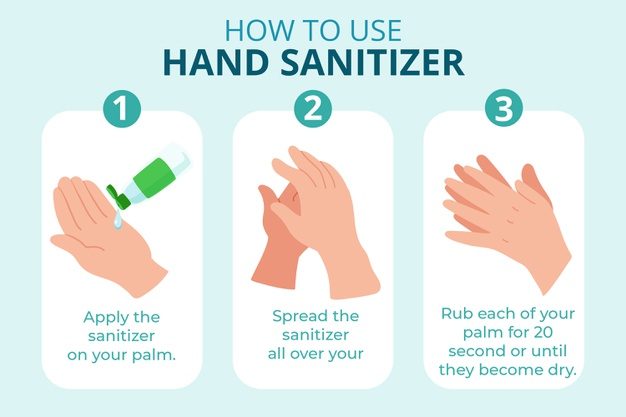 Carry a pocket sanitizer whenever you are away from home. However, make sure that you only pick sanitizers with at least 60% alcohol content. Anything less than that is not suitable for protection against Covid-19. You will need a sanitizer whenever you touch or shake hands with someone. As a thumb rule, try avoiding handshakes, if impossible, sanitize your hands as soon as you get the chance. Also, ensure that you sanitize everything that you take from outside, like money, cards, coins, packets, keys, and so on. Refrain from using sanitizer on any edible thing. Sanitizers are readily available at the local stores. But, if you are unable to find one nearby, here are a couple of recommendations from Amazon.
BoroPlus Advanced Anti-Germ Hand Sanitizer – 200 ml
This little bottle packs in 200 ml of sanitizer, good enough for several days of commuting and office. It has 70% alcohol content, and hence it is effective against coronavirus. We recommend this if you have to go out frequently. However, if you need a sanitizer to keep in your car, we recommend a larger bottle, ideally a 500 ml version.
Himalaya PureHand Sanitizers – 500 ml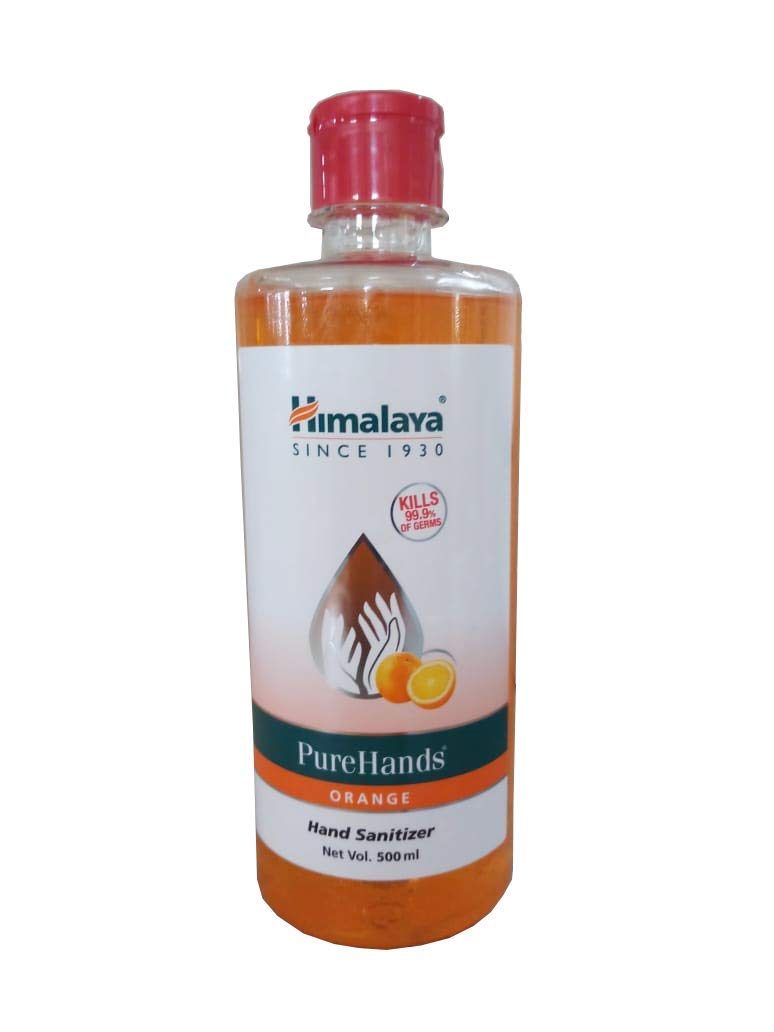 With 60% alcohol, this sanitizer is perfect for home and keeping in the car. It is effective against COVID-19 and does not damage the skin. We recommend this for households with kids and older people who have sensitive skin.
Organic Harvest Instant Anti – Bacterial Gel Hand Sanitizer – 100 ml x 3 bottles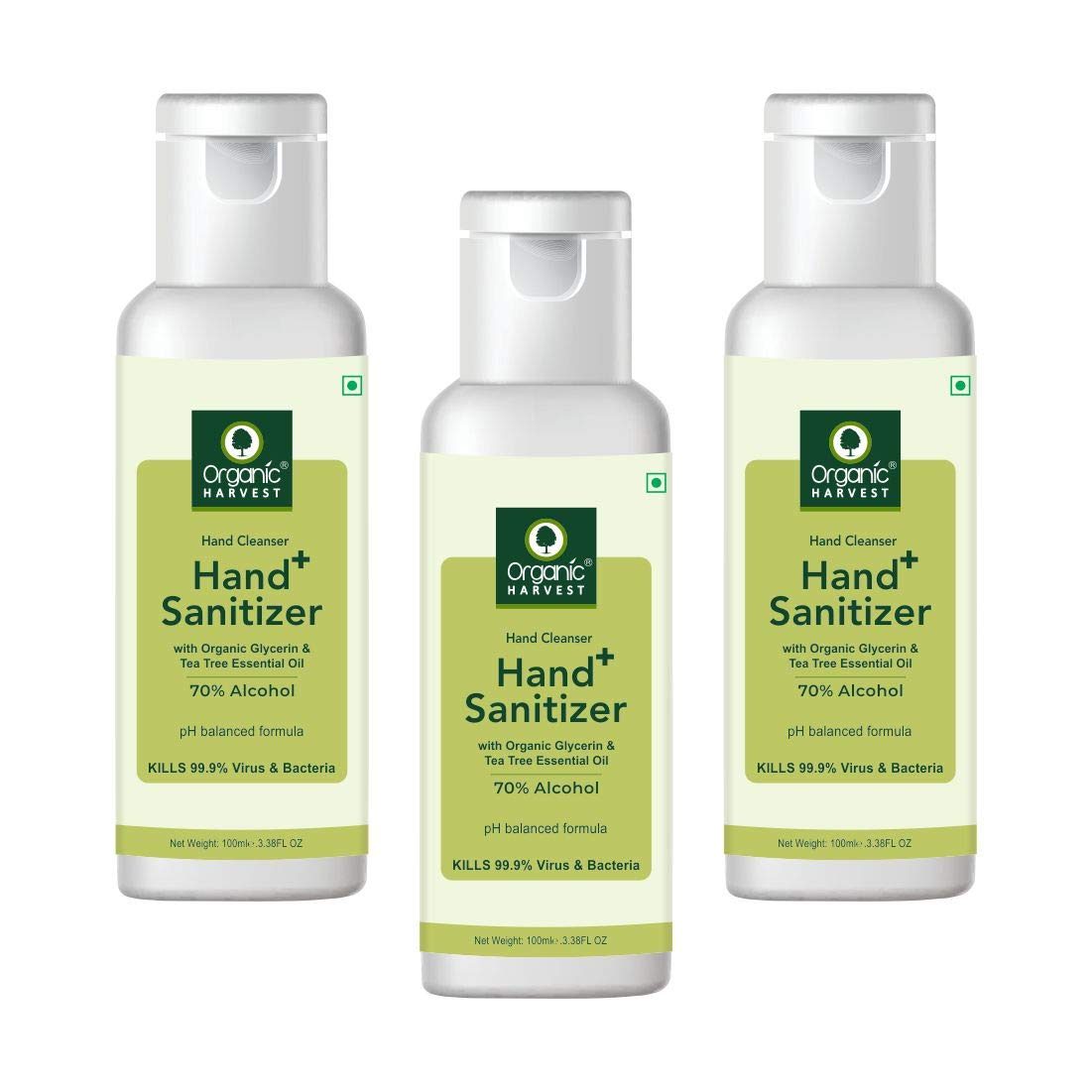 This is an excellent combo for households with multiple people going out. Nuclear families would love this product as everyone has a dedicated bottle for themselves and thus better protection. The product is affordable and very practical. Alcohol content: 70%
In case you have bought a big jar or can of sanitizer and looking for a solution to handle it quickly, you could purchase dispenser bottles. Amazon is filled with good dispenser bottles, that are handy and easy to carry around. We bought eS³kube 100ml Printed bottles for ourselves.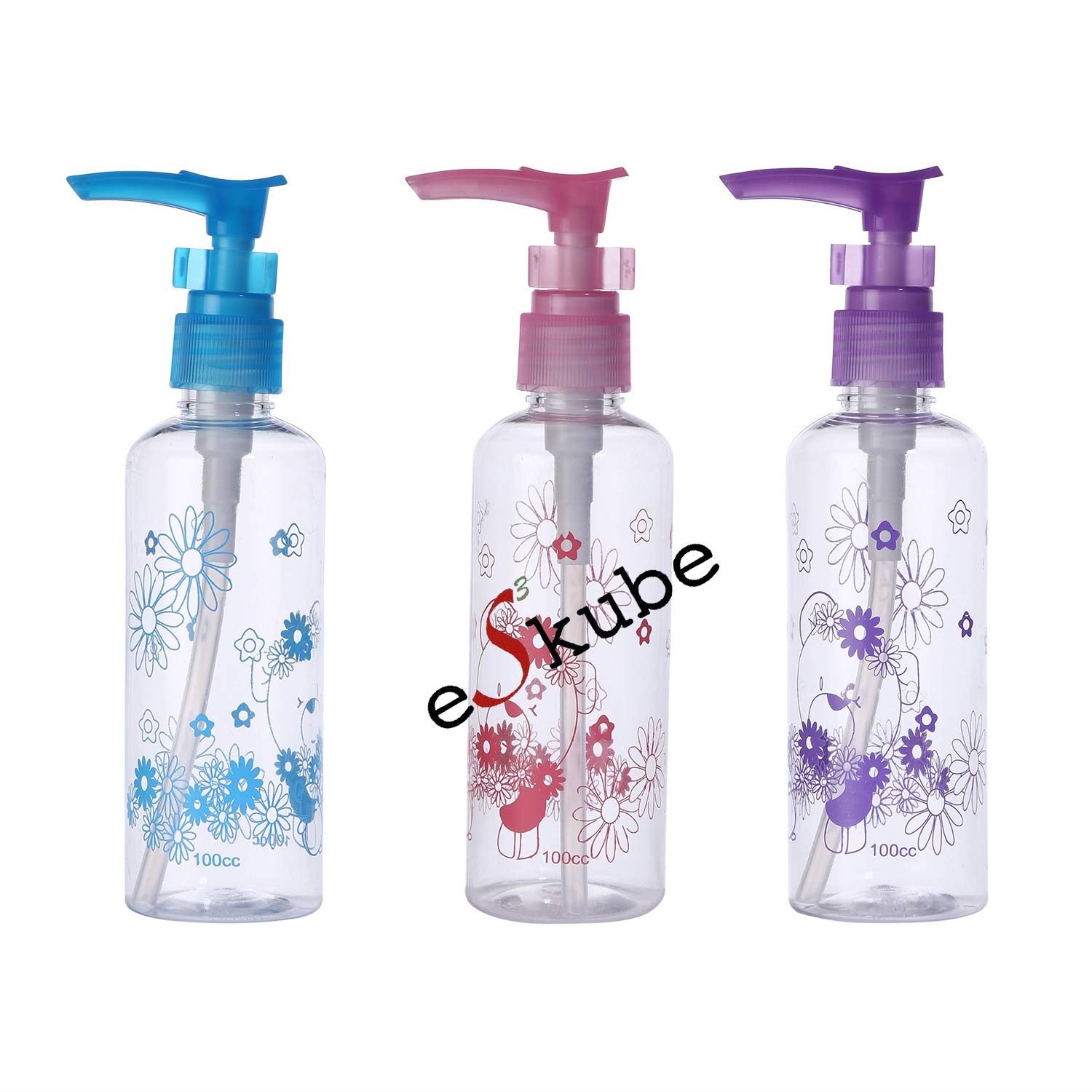 Post Lockdown Care – Other things to consider
Until now, we were discussing the absolutely necessary things. However, there are a few more things that you cannot ignore or not have.
Thermal thermometer: Use it to take your temperature. We recommend using it every day to ensure the safety of your family members as well as your own.
A regular thermometer can also serve the purpose, but it is discouraged since it has to be touched with the skin, or worst, with the saliva.
Wash your clothes as soon as you come home after grocery shopping, a day at work, or running some errands.
Do not touch anything when you go out. Covid-19 can spread from touching.
Do not go to crowded places. You can never be too sure about who is infected and who isn't.
Be responsible, and contact the emergency services if you feel sick or have any symptoms, or anyone in the family shows any sign.
Contribute to the health of society as a whole, and we shall be sailing the safer seas soon.