Cosmetics are big businesses in the U.S. Amazingly, the U.S. is the most "valuable beauty and personal care" market in the world. Americans purchased 89.5 billion dollars worth of cosmetics in 2018. No wonder so many people are starting cosmetic businesses. However, everyone must follow the rules of the cosmetics business.
Validation
Consumers want to see customer reviews on products before buying them. Further, they expect beauty claims validation in a product. All product claims need to be independently validated. The business can handle product testing or hire a company to do it. There should be testing to back up statements like "it reduces the appearance of fine lines and wrinkles." Remember, the number of FTC warning letters about product claims doubled in recent years.
How Cosmetics are Made
Learn about how cosmetics are made if you're going to be in the business. The FDA regulates the industry and there are strict rules. Certain things can and cannot go into cosmetics. Product claims are regulated along with product labeling. All the ingredients must be on the label. Additionally, certain products crossover into the drug category and face intense scrutiny. Examples include acne products, sunscreen, and products that claim to help with balding.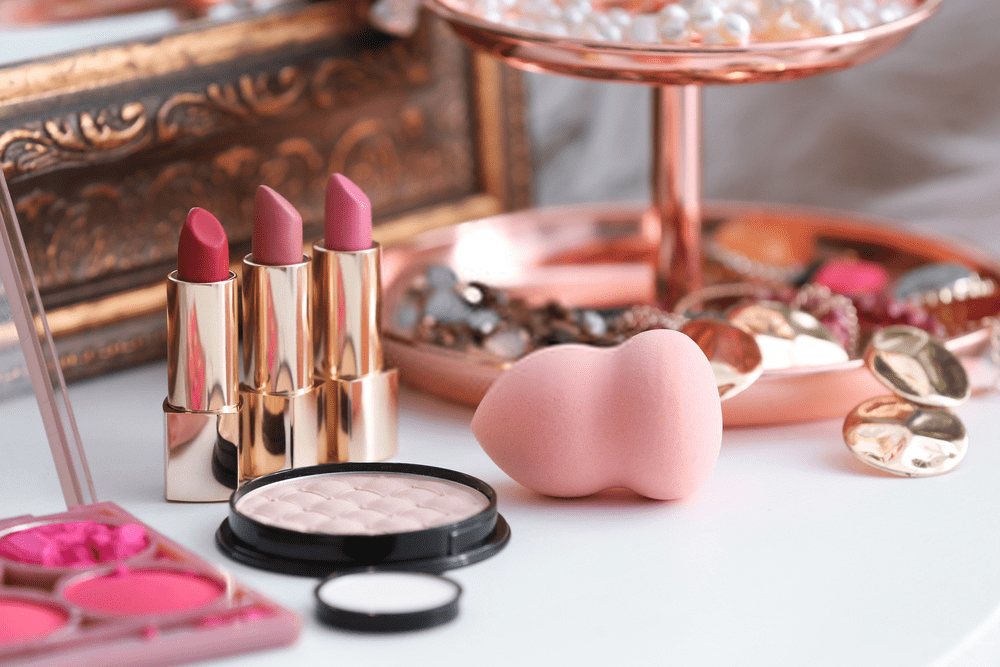 Prospective owners should have figured out they need some expert assistance. Hire a chemist that specializes in formulating cosmetics to work with you. Likewise, you could earn a degree in cosmetic chemistry before going into business. It's also a good idea to work with a company that handles private label manufacturing. These companies make cosmetics using your recipes.
Develop a Hook
Cosmetics sell better if they have a target audience. You must convince consumers that your products are unique in some way. The natural market for black hair care is a classic example of a successful marketing niche. A few years ago, many black women stopped straightening their hair. As a result, retailers convinced them they needed products designed for natural hair. The natural hair care business is booming. The women probably didn't need special products but advertisers convinced them they did.
Financing
A cosmetic business requires a lot of capital. You'll need a space to work because the FDA does not allow home-operated cosmetics businesses. Manufacturers and distributors must also be paid. Don't forget the costs of packaging and advertising. Capital sources include your savings, investors, loans, and help from family and friends.
Distribution
Where will you sell the products? Think outside of the box when it comes to distribution. Many cosmetics were initially sold in beauty supply stores. The creator of NYX made a whole line of less expensive make-up and sold it in beauty supply stores. The products took off and became so popular that department stores are selling them. Home shopping networks are also a good place to start with cosmetics. These networks allow companies to unload hundreds of products in just a few minutes. Moreover, a quality website helps the business. The website should be creative and user-friendly. Show lots of before and after pictures and allow people to purchase on-line.
Follow your dream if you want to be in the cosmetics industry. Offer the customer a unique product that works for them. Your business will be a household name before you know it.