Beauty products refer to products in any form that helps enhance the texture, complexion and composition of the skin. They usually come in form of soaps and creams. Some are anti-aging products and scar removal products while the most common ones are the skin lightening products.
Skin lightening refers to the use of chemical agents present in creams to lighten the color of the skin. At the early advent of these products, there were some dangers associated with using it but as technology advanced, the benefits began to surpass the dangers.
Dermatologists have been able to prove that there are also medical benefits in using these products. Apart from lightening the skin, these products have been prescribed on many occasions for the treatment of hyper-pigmentation disorders. However, it is always wise and recommended to consult a doctor before beginning to use any product as a medicine.
Below are the popular beauty products that are trusted by several women in India.
Lotus Herbals Whiteglow Skin Whitening & Brightening Gel Cream
This is a skin lightening product that was manufactured with the aim of preventing skin tanning from the harsh rays of the sun. It is made with extracts from grape, mulberry, saxifrage and milk enzymes. These serve as a natural fairness agent. It is made with a unique formula that gives your skin an oil-free look. It is a herbal skin lightening cream with SPF 25 PA+++ formulation that guard your skin against the UVA and UVB sun rays. It also comes in a durable White container and a silver lid that weighs 60g. The lotus herbal gel-cream has a nice fragrance that also gives the skin a wonderful scent.
Its application gives the skin an oil-free look.
PROS
Made with healthy fruit extracts.
Comes in a durable pack that can be carried around.
CONS
There could be allergic reactions to some of its contents.
Lakme Perfect Radiance Fairness Day Creme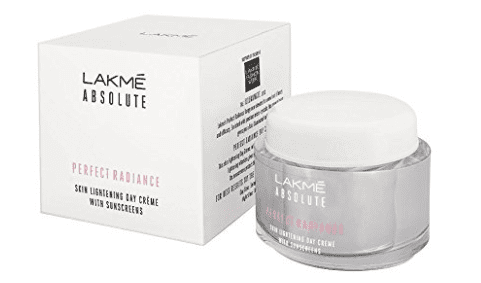 This skin product is made with an advanced skin lightening formula that contains vitamin B. This gives the skin a smooth, spotless and bright look. It contains titanium dioxide, vitamins and microcrystals that help prevent skin darkening. This product can also be used as a sunscreen because of these features. The cream comes in a 50g durable container that is easy to carry around. It is also good for all skin types. Lakme Perfect Radiance Fairness Day Crème also serves as a moisturizer. It nourishes the skin, gives it an instant whitening effect and an even tone. This product is for external use only.
PROS
The product is a lightening cream, moisturizer and sunscreen in one pack.
It is easy to carry around.
It is made with skin safe products.
CONS
Contact with the eye can be dangerous.
Bio-Oil Specialist Skincare Oil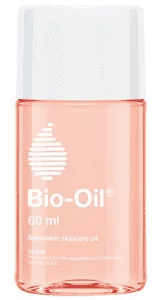 This beauty product made with natural ingredients to remove scars, stretch marks, prevent uneven skin tone and wrinkles due to ageing and improper skin hydration.  It contains Vitamin A and E, Calendula oil, Lavender oil, Rosemary oil, Chamomile oil and PurCellin Oil. It's a body safe product that can be used by all skin types. It is manufactured the hide the appearance of scars and revives dry cuticles. It contains anti-aging agents that help remove any signs of ageing from the skin. It is also a moisturizer and skin toning product. It is a non-comedogenic product, that is, it can be applied on the face without causing acne. It comes in a durable 60 ml bottle.
PROS
It can be used by all skin types.
It has no adverse effect on pregnant women.
CONS
It only improves the appearance of scars and not removing them.
Recast Vitamin C facial serum
This facial serum was manufactured with the aim of retaining the youthfulness of the skin. It is made with natural ingredients like grapefruit extracts. It contains vitamin c,
moisture booster hyaluronic acid, perfect antioxidant glutathione, aloe vera, and azelaic acid. These ingredients are non-toxic and body safe substances that allow the facial serum fit for all ages and skin types. It is helpful in reducing acne, scars and wrinkles. It is a non-comedogenic product that is safe to use in the face and it is also a paraben free. It comes in a durable, dark 30ml bottle that is well protected against the reaction of light.
PROS
It is not sticky and very light on the skin.
It is safe for all ages and skin types.
CONS
It does not have an immediate effect on the skin.
Verdict
Finally, some skin care products contain toxic chemicals that are harmful to the skin and can result in future skin problems. Therefore, skin care products made with natural and non-toxic ingredients like the ones above should be used.
Related Products Available at Amazon
[amazon_link asins='B01C571752,B01F32Q800,B00S4R0PSS,B00792094O,B00JI2ZGXC,B00BSPOXMW' template='ProductCarousel' store='ootdiva-21′ marketplace='IN' link_id='8a980338-b8cb-11e8-9aa1-e34e58454c88′]