Hairdressing scissors are just as important as the hair stylist who wields them! A stylist could have all the skills and knowledge but ultimately, it comes down to the scissors they are using and the condition they are in to create dream styles for their clients.
If your scissors are stiff, blunt or sticky, they'll be a nightmare to work with. Not only will they slow you down, but they'll also create less than satisfactory cuts for your clients. It could also result in your fingers feeling stiff and sore at the end of a busy day of hair styling.
If you're a professional hairdresser or you're just entering into the world of hairdressing and would like to know more about proper hair scissor care and why it's important that you maintain the quality of your scissors, check out this blog from KASHO Scissors.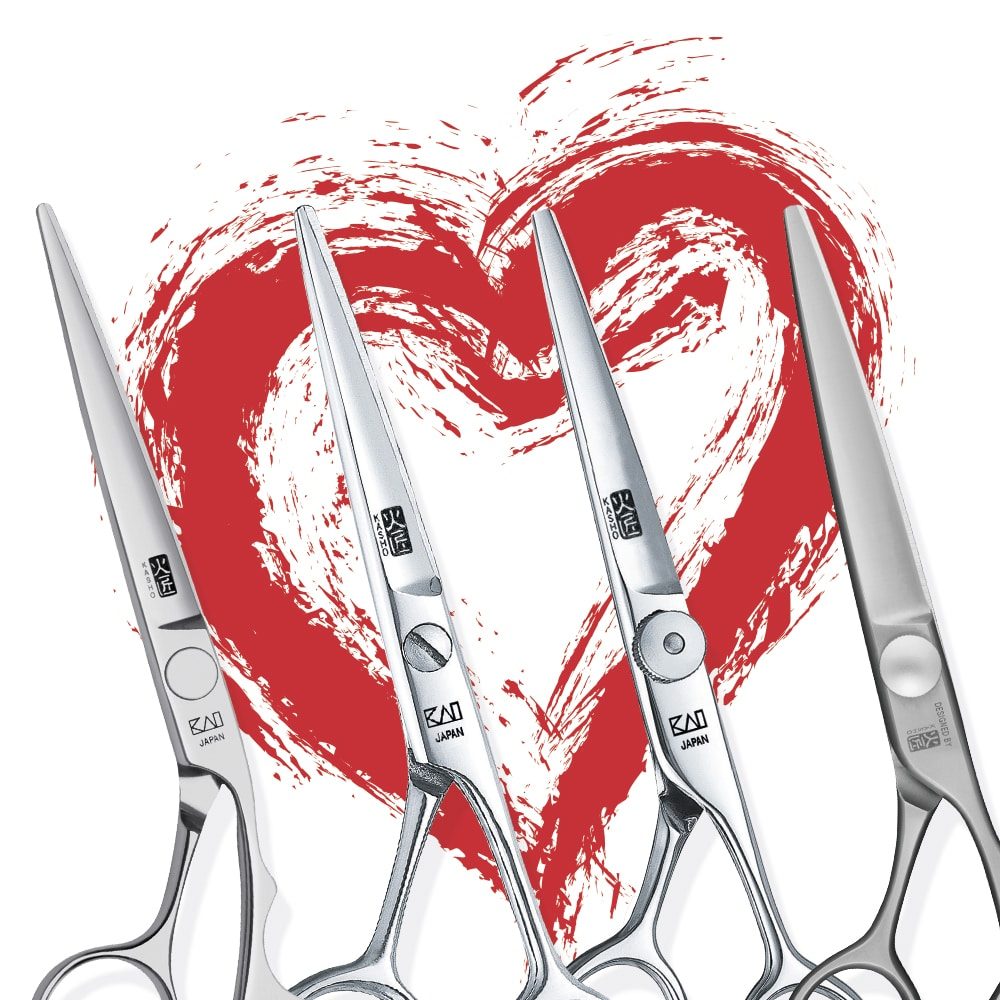 Ends Get Broken, Not Cut
This is the most important thing to consider when it comes to the quality and care of your hairdressing scissors. If your scissors are blunt and have not been properly cared for, when you cut your clients hair, you'll just be breaking the ends of their hair instead of properly cutting it.
This could result in less than happy clients who could demand a refund or a re-cut. It can also cause more damage to your client's hair which can reflect badly on your salon and expertise. However, you can avoid this problem by using
high-quality hair scissors
that have been properly serviced by a scissor servicing professional.
KASHO specialize in
servicing your professional hair scissors
to ensure the blades stay sharp and precise, offering hair stylists with high quality, reliable hair tools that'll get the job done perfectly first time.
Hair Product Build Up Can Cause Sticky Scissors
As most hairdressers know, it's best practice to only use your hair cutting scissors on clean hair. However, sometimes, scissors are used on hair that has some kind of product in it. This can result in a build-up of residue on your scissors causing them to become sticky, stiff and ultimately, annoying to work with.
Stiff scissors can not only impact the quality of your cut, comprising your light-handed touch, but they can also cause you aches and pains. This is because of your hands and fingers having to work extra hard to control the blade. If you keep this up all day due to your sticky scissors, you'll be much more likely to get some kind of repetitive strain injury.
It's important to keep your blades clean, sharp and residue-free so you can go about your work without any complications. It'll also help you to pick up the pace (without compromising on the quality of your cuts) on those typical busy days in the salon.
If you're a freelance stylist then you'll know the importance of having to represent yourself at each job you take. If your
scissors
are dirty, scratched or broken, your clients won't be able to enjoy a truly professional and luxurious hair experience.
Hairstyling should be an enjoyable experience for both the stylist and the client and having a clean, sharp and precise pair of scissors can make or break this experience.
If you do not take proper care of your scissors, you will find that you are having to replace them much more often. This can become quite costly, especially for freelance stylists. It can also impact your work whilst you wait for our new scissors to arrive.
For example, if you throw your scissors down on the workbench, drop them regularly, leave them dirty or forget to service them, you'll end up having to buy a whole new fresh pair of scissors.
If you are in a position where you need to get some new scissors, try to find some of higher quality such as hair scissors from KASHO. Not only will these scissors last you longer due to their Japanese steel, but you can also get a service plan that will keep them in tip-top condition.
We offer a
finance option
to help you spread the cost of your new KASHO scissors, allowing hair stylists to get the perfect scissors without breaking the bank.
Get in touch
with us today if you have any questions about our products or services.