When I first saw this lace bodice long sleeve maxi dress, I couldn't take my eyes off it. It is an elegant party dress designed for a woman with a taste. The feel and look of this long sleeve maxi dress is rich. Wedding season is round the corner and this dress can absolutely save you at the time of finding the perfect dress. Here is my take on it.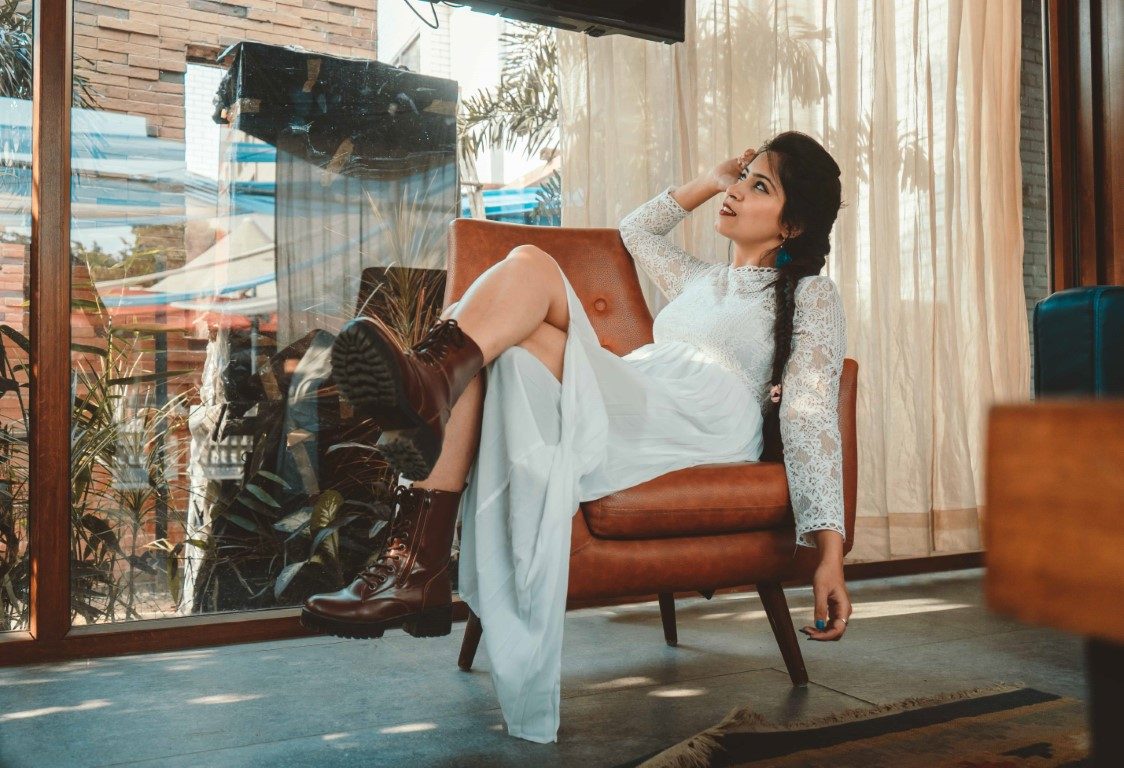 Detailing on this Long Sleeve Maxi Dress
A standing lace collar makes it look even more adorable. This A-line long sleeve maxi dress has a zipper at the back which allows the dress to easily slip on the body. This is a sheer maxi dress with a contrast lace till the waist line and on the sleeves.
Eye Catching Feature = Contrast Lace and Sheer detailing
How I Styled It?
I styled it with a french braid instead of the usual loose hair that most girls do. Brown boots rather than a pair of high heels added more abstract taste to the outfit which I loved. At first, I tried Blue Pom Pom Shoulder Duster Earrings with this pretty dress. Then, I switched to blue simple tassel earrings. I actually felt like a Princess in this dress.
Recipe = White Lace Bodice Pleated maxi dress + Red Heels + Red Lipstick + Red Long Earrings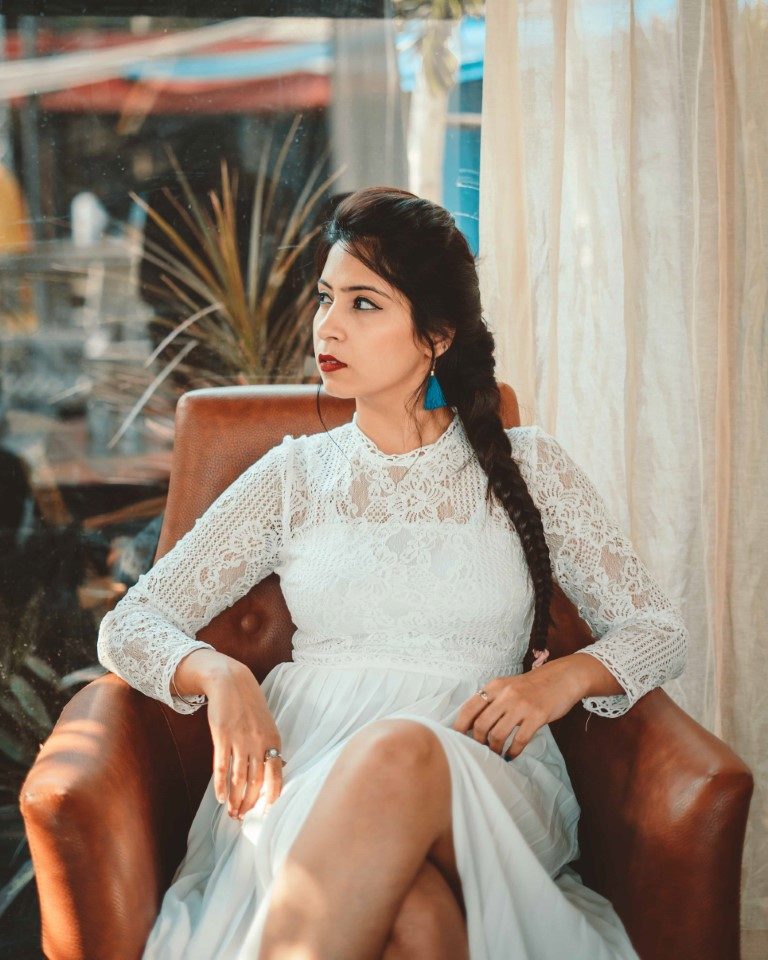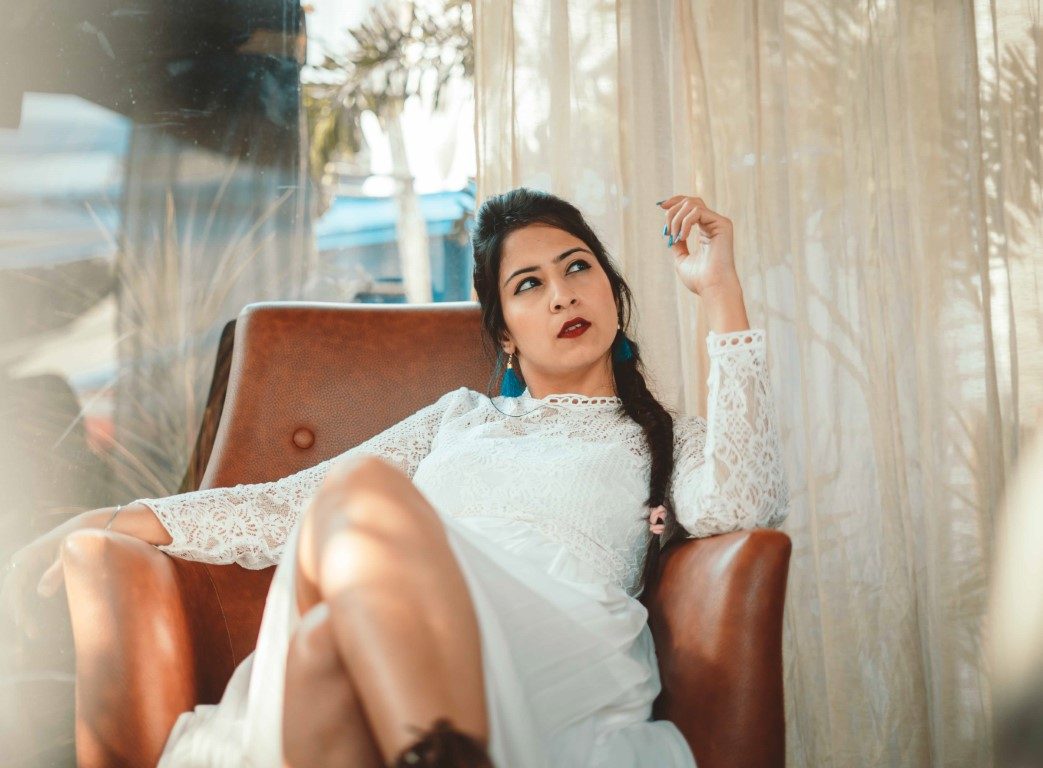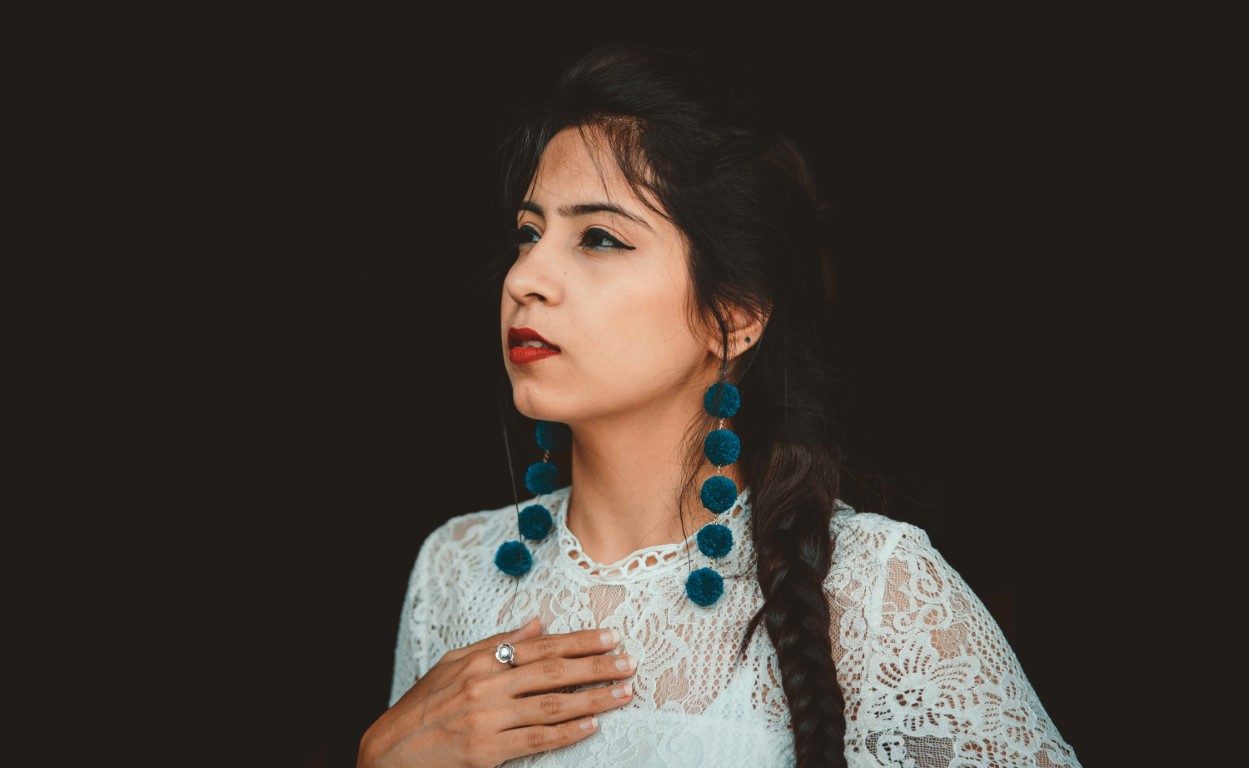 Where Can You Carry This Dress?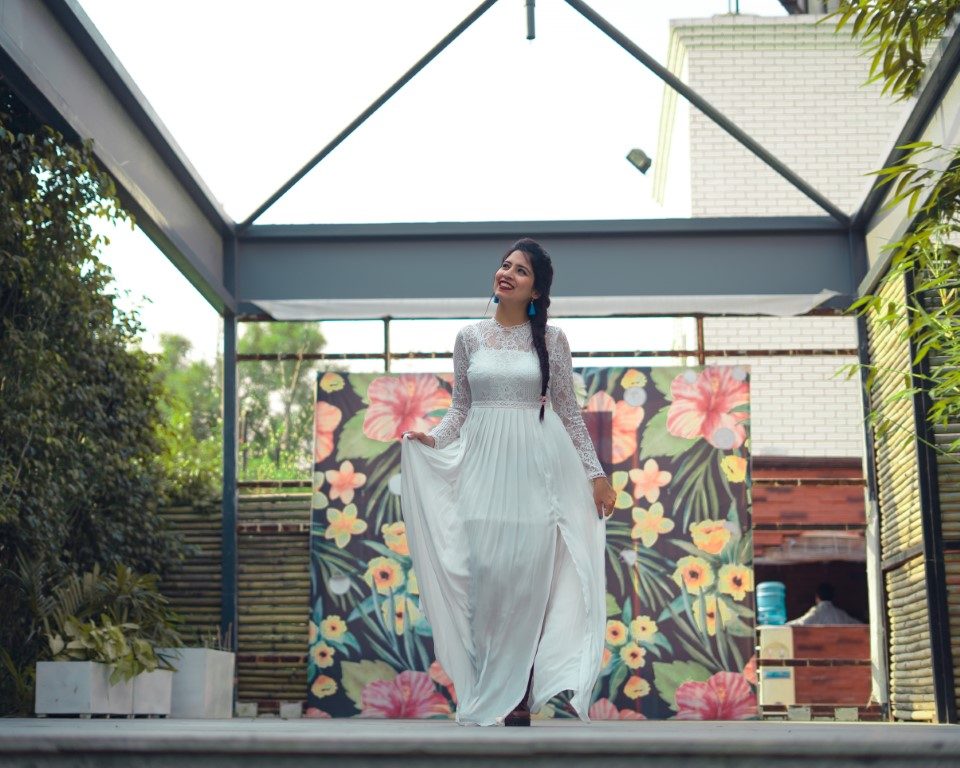 This panel dress by Shein is perfect for a cocktail party. This is a perfect wedding piece too, so don't hesitate to wear it on your friend's wedding or any upcoming wedding in your family. The long sleeve maxi dress feels rich and elegant and I loved being in it.
Details of the look:
Dress – SHEIN
Deal for India – (http://bit.ly/2Pmkqox – Search ID – 457152) – Use Coupon: "ootdiva"
Deal for rest of the world – (http:/bit.ly/2Nidfc4 /– Search ID – 457152) – Use Coupon: "4ootdiva20"
Brown Boots – Kins
Pom Pom Earrings – Crochita, India