They say, "whatever happens, happens for the best." And this is a trustworthy saying. After the ban of TikTok in India, Indian short video platform – ZEE5 HiPi launched with a full blast in the market. HiPi is truly Indian, and this platform is part of the ZEE5 app only. It is not a standalone app and is available for Android users at present. However, its IOS version is in the making and will be released at a later stage.
ZEE5 HiPi allow users to create short videos of up to 90 seconds using music tracks, visual effects, and cool filters. It allows vertical scrolling of hundreds of videos that can be liked or easily shared across different social media channels. The company has already onboarded around 400 influencers to start attracting new users. Also, there are so many celebs to follow on the platform.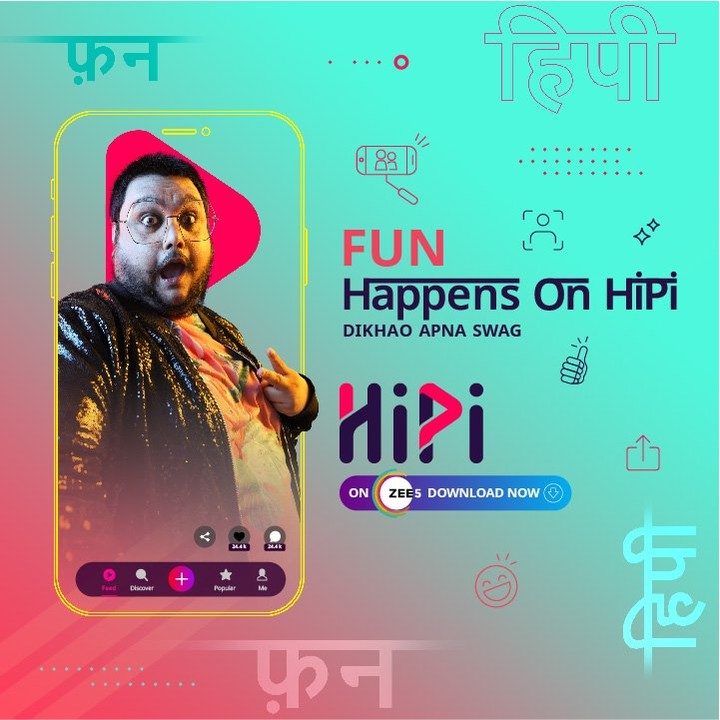 HiPi filters are super amazing and fun to use. Let me tell you which ZEE5 HiPi filters celebs are using on the platform.
B n W Filter
This ZEE5 HiPi filter gives a black and white effect to the video. A Black and White filter always looks classy and bold. Many celebs use this filter to convey aggressive messages. Moreover, I love this HiPi filter on the platform.
Sparkles Filter
Sparkles filter takes you to a fairyland. These sparkles come all over the vertical screen and give a magical touch to the video.
Bling Filter
Bling Bling! This is for all those who love the Bling game. It is a combination of glitter and sparkle. Enhance your life with lots of glitter and twinkle by using this HiPi filter.
Spooky Filter
Spooky HiPi filter gives a beautiful purplish and pinkish effect to your frame/video along with moving horizontal lines. These lines add a vibrant touch & look super cool.
Vignette Filter
Lots of celebs love vignette filter. It gives a retro feel to the video. In this filter, the corners of the vertical video turn black. And if you want to retain the focus to any product in the video, then you should try this filter.
Print Effect Filter
The print effect filter is super awesome as it gives a black and white printing effect to the video. You can create 90s feel retro videos with this filter. Lots of celebs use this filter.
Some key highlights of the ZEE5 HiPi's platform –
It allows users to create a short video of up to 90 seconds.
Users can create content in different categories like Entertainment, Fashion, Beauty, Comedy, Fitness as everything #HappensOnHiPi.
It is available for android users only.
It is not a standalone app.
If you are already using ZEE5, then update your app to enjoy their short video platform – HiPi.
A lot of celebs are present on ZEE5 HiPi to interact and engage.
You don't have to do makeup to create videos as you can use HiPi's beauty mode for the best shots.
Apart from beauty mode, it offers ample of filters categorised into Love n Beauty, Party, Retro, etc.
What are you waiting for? Check out the ZEE5 HiPi platform now and enjoy creating short videos with your friends and family as everything #HappensOnHiPi.