Valentine's Day offers a special chance to show someone you care. Now is the time to think about ways to demonstrate that you're thinking about them all the time. One way of indicating you really care about their needs is by offering them something that makes it easier than ever to kiss your loved one. Smooth lips with lots of flavors are just right for hours together on this wonderful day. You want products that smell great and feel even better on your beloved one's body parts. This is why so many people are turning to the Evolution of Smooth for help. EOS is one of the world's leading lip balm retailers. They offer many fantastic flavors. This makes it easy to find one that you like, and you know your special someone will appreciate. EOS lip balms also come in many charming colors that delight the eyes and go with anything else you want to bring out for your partner on Valentine's Day.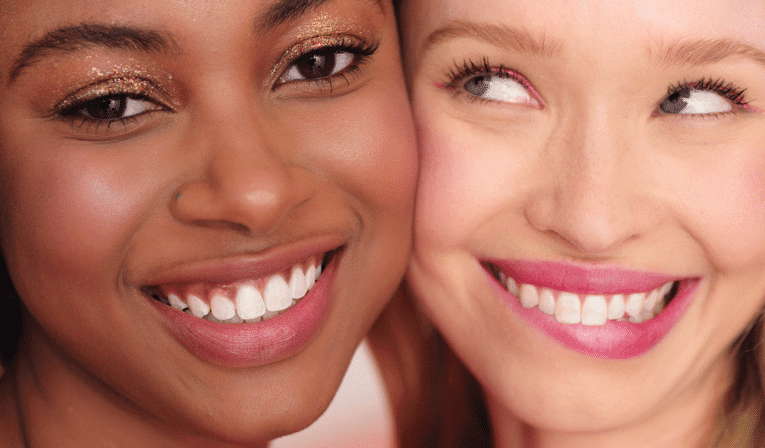 Many Choices
You'll want to give someone you love many choices when it comes to proper lip care. EOS lip balms are organic and made with top quality ingredients. You can shop with confidence knowing you've made the right choice for your lips. Many places carry prepackaged EOS lip balms. This makes it easy for you to locate something attractive and full of color. For example, the Lasting Hydration Lip Care Collection is a popular choice for this time of year. There're three separate lip care items in a single package. Watch your loved one enjoy the pale green, mauve and dark pink shades as they open the package you've thoughtfully chosen for them. Hibiscus peach EOS lip balm brings to mind lovely sunny summer days. Cucumber melon brings people to think about picnics along the banks of your favorite park. Organic wildberry is the pack's burst of flavor with a soft and delicious taste when on the lips.
Another Wonderful Option
Another wonderful option for those who want to celebrate Valentine's Day in true style is the limited holiday collection. This one features a lovely package with a clear top. This way, you give it to your love and watch as they immediately see what's in the box you've wrapped up. This one contains three flavors of EOS lip balm. The first snow is all about the lovely snow right outside your window at this time of the year. Another flavor in the tin is fireside chai. It combines the delicious feel and fabulous scent of the chair with all the terrific feeling of sitting in front of the fireside. You'll want this one for your love as you make her a special dinner or just relax with takeout. The third item found in the limited holiday collection is pomegranate raspberry. Combining the marvelously tart taste of pomegranate with the sweet taste of raspberry, it's one set that makes your partner's lips feel lushly happy.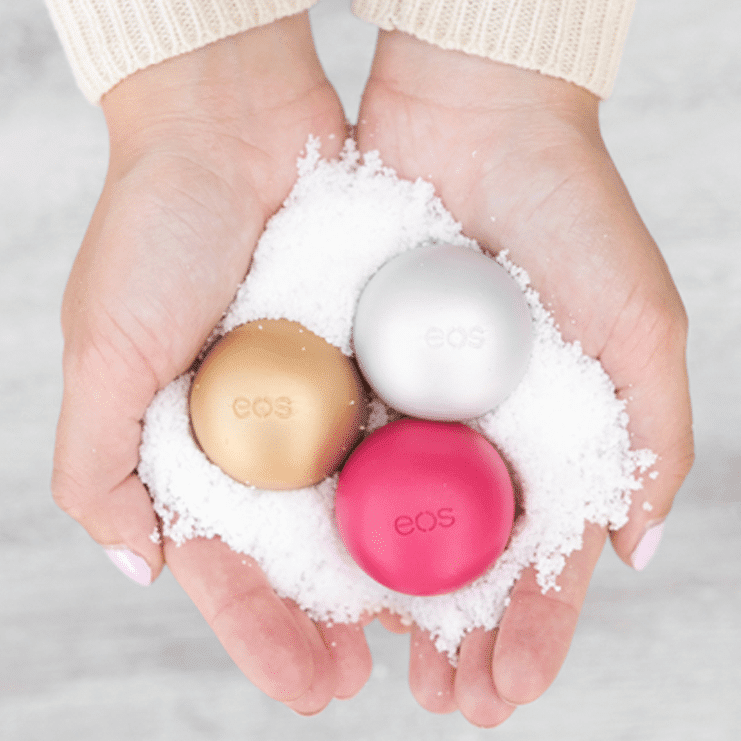 Other Possibilities
It's great to have a ready-made set of lip balms. Some gift givers would prefer to make their own set. They're in luck. There are many flavors of EOS lip balm to pick from for any personal taste. Sugarplum reminds people of watching dancers march across the stage with delicate precision. The bold purple packaging is elegant and works with many other colors this time of year. Think about pairing with holiday dazzling ruby tint. This one offers a lovely packaging that combines red and gold: the colors of Valentine's Day. Pick your own or use a collection. You'll make someone very pleased with this holiday.