A honeymoon isn't a honeymoon if you can't put on a pretty sundress and hat and sip a cocktail by the beach. However, several generations of newly-weds pick Bali and Hawaii as their honeymoon destination to find their marital bliss. It's 2021, and why not try someplace new?
If you want to get your spouse and go, explore a place that isn't brimming with tourists and honeymooners, we have curated a shortlist for you. With gorgeous panoramas, spectacular beaches, and world-class resorts and restaurants, these places are just as tropical and delightful, if not more.
If you are having a difficult time making up your mind about your honeymoon destination, take a look at our list of the most exotic and magical travel destinations you can choose.
Kerala, India
You don't have to fly all the way across the globe to find a gorgeous honeymoon destination. India is blessed with an abundance of natural beauty that attracts travelers from all over the world. Located in the south, Kerala is lined by the Western Ghats on one side and the expanse of the Indian Ocean on the other. The weather and culture are proportionately profuse. If you are a nature lover who doesn't want to choose between the beach and the plains, Kerala is where you will get the best of both.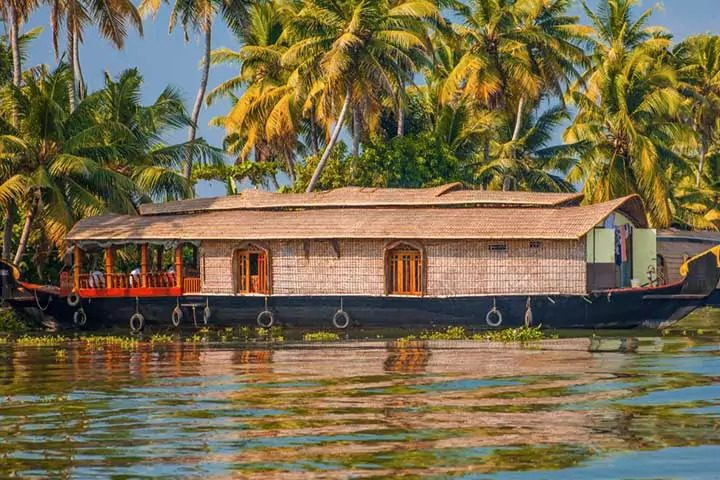 Explore the beautiful beaches of Thiruvananthapuram and Kozhikode and the lush hill stations of Wayanad and Idukki. If this leaves you craving for more, you can also head south to Alappuzha for a houseboat cruise along the green water canals and lagoons. Since the places are not too far apart, it is also possible to plan an itinerary covering a mix of hill stations, waterways, and beaches. Kerala is also a land of traditions and immense cultural history. If you are a history buff, a foodie, or merely a leisurely traveler, Kerala is a safe bet for you and your partner.
Costa Rica
Costa Rica is arguably the hidden jewel of the Caribbean, and that makes it all the more worthy of a visit. Filled with thick rainforests, volcanoes, and surf beaches, Costa Rica's topography is as diverse as it can be. From private beaches to biking trails in the wilderness, there's something for everyone in this Central American country. If you are ready to splurge, go ahead and book your own private space on the coast. It will just be you and your spouse in a luxury cabana next to the ocean. 
Zanzibar, Tanzania
Located in the Indian Ocean, the Zanzibar archipelago is known as the Spice Islands of Tanzania. These islands are becoming famous for the remote white sand beaches, clear blue waters, and pleasant, sunny weather. If sun-lounging is an important point in your honeymoon wish list, then these islands might be a good choice for you. The islands have private resorts that offer luxury amenities and adventures like scuba diving. Similar to the other destinations in this list, these islands also have rich and diverse wildlife that complements the coastline. If you are not a fan of rainy weather, then July to March is the best time to travel here.   
The Azores, Portugal
The Azores is a chain of volcanic islands located west of mainland Portugal. With the rise of international travel, the previously unexplored islands quickly became a tourist hotspot and especially popular among honeymooners. If a romantic sunrise or sunset by gorgeous volcanic craters sounds good to you, then a honeymoon here will not disappoint you. Along with pleasant weather all year round, the islands offer plenty of options for recreational activities. From other-worldly hiking trails, scuba diving, and swimming the blue waters with dolphins to strolling through the cultural landscapes and exploring old vineyards, you have a lot to choose from. 
Many factors make up a memorable honeymoon. Yet, the place you choose will ultimately decide how much you enjoy your first vacation as a married couple. Before you decide, make a list of the things you and your partner are looking for from the trip. If it's the simple but unparalleled joy of walking barefoot in the sand on a beach, we suggest you go to Kerala!
Especially if you are traveling in 2021, in the middle of travel restrictions and safety risks, it is important to choose a safe place that is also easy to get to. A good stroll through paddy fields and the fresh air of the hills ought to give you a relaxing honeymoon filled with nothing but romance and joy.