The Portuguese capital of Lisbon is a fantastic place for budget travelers to explore. Lisbon has everything you need for a fun European city break, including a rich history, beautiful historic architecture, great food, and excellent weather. The prices here are generally cheaper than you'll find in most other Western European cities. In fact, Portugal's relatively low cost of living has made it the hottest destination in Europe for digital nomads and tech startups to launch their businesses.
If you're visiting Lisbon on a budget, you'll find that your dollars go a lot further here than they do in most other European capital cities. And if you're looking to stretch the budget even further and see more of the city, you'll find some great free and low-cost things to do in the city so you can have fun without spending a lot. Drop off your bags at a Lisbon luggage storage and try some of these low-cost activities so you can see more of what makes Lisbon so special without spending more than you need to.
Santa Justa Elevator
If you want to take in the stunning views of Lisbon without spending a ton of money, head up to the Santa Justa Elevator. The elevator is an iconic landmark and one of the most popular attractions in Lisbon. It only costs two euros to ride, so save your budget for something else by taking this lift instead of a taxi or bus.
This elevator is one of the last remaining of Lisbon's public elevators that connect different neighborhoods in this hilly city. The elevator has been a part of Lisbon's transportation infrastructure since the early 20th century, so you'll be taking a trip back in time when you ride it as well as enjoying a spectacular view. And the neighborhoods it connects are great places to go for a walk and soak up the atmosphere, which is also completely free.
Photo by Benjamin Pazdernik on Unsplash
Tram 28
Another great way to save money in Lisbon is by hopping on the famous Tram 28. This charming tram takes you around some of the most beautiful parts of the city, making it one of the best ways to get a good look at Lisbon without spending too much. The ticket only costs two euros and offers unlimited rides for up to 24 hours.
The tram will take you through some of Lisbon's oldest neighborhoods, as well as some of its most vibrant areas. You'll be able to see everything from old churches and castles to street art and graffiti-covered walls, so you can explore all that Lisbon has to offer without breaking the bank.
Explore Bairro Alto
Bairro Alto is one of Lisbon's coolest neighborhoods and the perfect place to explore without spending a lot of money. The area has a vibrant nightlife that won't cost you much, but also plenty of great cafes and restaurants where you can find cheap food all day long. During the day, there are lots of interesting shops and boutiques to explore as well.
Museums
Lisbon is home to some amazing museums, many of which offer free admission or discounted rates for students and seniors. Head over to the National Museum of Ancient Art to learn more about Portugal's rich cultural history, or visit the Gulbenkian Museum for some world-class modern art combined with exhibits as far back as ancient Egypt. You can also check out the Maritime Museum or the Berardo Collection, both of which offer free admission.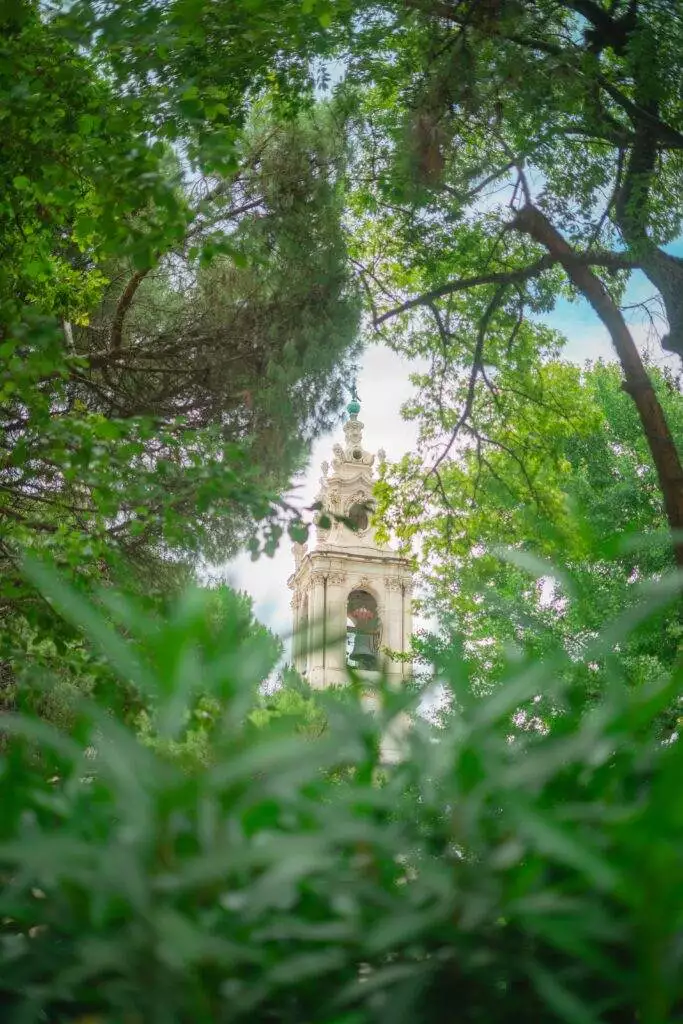 Photo by Freguesia de Estrela on Unsplash
Jardim da Estrela
Located in central Lisbon, Jardim da Estrela is an oasis of green in a bustling city and one of the best spots to spend a sunny day without spending any money. This park has plenty of grassy areas, shady trees, and benches where you can relax and take in some fresh air. You can also take a stroll around the pond and admire its many colorful swans. Plus, it's home to a beautiful baroque church as well as several monuments that make for great photo ops.
Check Out the View From the Miradouros
If you've got a head for heights, head up to one of the many miradouros (lookout points) across Lisbon. These spots offer some of the best views in the city and are great places to watch the sunset or just take in all the beauty that Lisbon has to offer. And since it's completely free, it won't cost you a penny! The Miradouro de Santa Luzia, Miradouro da Graca, and Miradouro Sao Pedro de Alcantara are some of our favorites.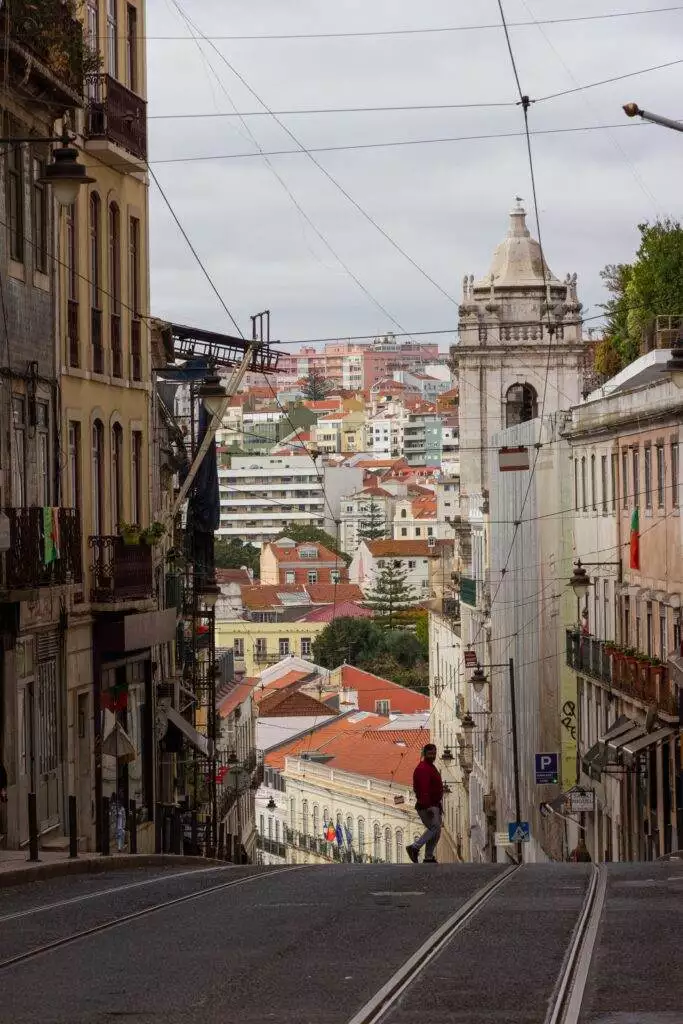 Photo by Viktoria Spokojna on Unsplash
Head Out on a Walking Tour
If you're looking to explore as much of Lisbon as possible without spending too much money, why not try taking one of the free walking tours around the city? There are several different companies offering these tours, so you'll be sure to find something that suits your interests. The guides will take you through all the must-see spots as well as some hidden gems, and they're a great way to learn more about Lisbon's history and culture without spending a fortune.
Church of Sao Roque
The Church of Sao Roque is one of the most beautiful churches in all of Lisbon, and it's definitely worth a visit if you have time. The church was built in the 18th century by King Joao V and houses several works of art from some of Europe's finest artists. Admission is free, making it an ideal way to experience some of the city's history without spending any money.
Photo by Asa Rodger on Unsplash
Take a Stroll Around Alfama
Alfama is an old fishing district located in central Lisbon that's packed with narrow cobblestone streets, colorful homes, and plenty of bars and restaurants. 
This is the perfect place to explore on foot as you wander through its winding alleyways or take in some live Fado music in one of the many bars. It's also a fabulous way to experience some of Lisbon's history and culture without spending any money.
Conclusion
Lisbon is a fabulous destination for budget travelers, with plenty of things to do and see without spending too much. From exploring the vibrant Bairro Alto neighborhood to admiring the view from one of the miradouros, there are lots of ways to experience all that Lisbon has to offer without breaking the bank. So don't forget to add these activities to your itinerary!