Some of you might rely on a strong morning cup of coffee to boost their energy, and some may take it in the evening or at bedtime. But do you know that the small coffee beans can work wonders on your skin? Coffee can directly benefit your skin like it reduces the appearance of cellulite on the skin, it comes with several anti-aging benefits, it can reduce headstrong dark circles under the eyes, and it also helps in post-sun care. Now, you must look for the best coffee face mask. Isn't it? Let me take you through 5 best coffee face mask suitable as per your skin type.
Mamaearth c3 face mask
This coffee face mask is a mixture of coffee, charcoal, and clay. It is also packed with minerals like magnesium, calcium, and potassium to activate blood circulation.
Coffee sheds dead skin and also helps in getting rid of the external layer of dead skin collected due to burnt tanned skin. This mask is also consist of fruit extracts which keep your skin moisturized. And the best thing about it is that it is suitable for all skin types.
WOW Skin Science Chocolate Coffee Face Mask
This coffee face mask gives spa-quality treatment to your face. It constitutes extra virgin olive oil, sweet almond oil, shea butter, and cocoa butter, jojoba oil, caffeine, and cocoa powder. Every ingredient has its amazing properties. Caffeine relieves irritation, promotes blood circulation, reduces puffiness to a great extent, incites collagen production for a great firming effect that binds the skin.
mCaffiene Naked and Raw Coffee Face Mask
This one is suitable for oily or combination skin. Go for this one if you have a special occasion and no time to go to a salon. You will get a perked-up and revived skin with coffee. This mask contains pure Arabica coffee, which helps get rid of dead cells, removes the dirt and impurities, leaving a hydrated juvenile and glowing skin. It's a UNISEX MASK.
Skinella Chocolate Coffee Face Mask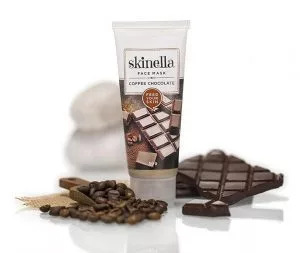 Skinella has a velvety texture and aromatic feel. This mask is indeed a divine treat for the skin. Infused with coffee and chocolate, this mask is rich in anti-oxidants and stimulants that keep your skin radiant and agile. Grab it and have a hydrated and refreshed look.
Body Shop Nicaraguan Coffee Intense Awakening Mask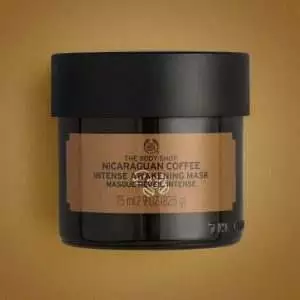 This body shop coffee mask can help you calm down and help you get rid of daily stress. It has a rich exfoliating texture. The intense coffee scent can lift your mood and give you good vibes and skin altogether. It is suitable for skin that looks dull, uneven, and rough.
We would love to hear your feedback if you have ever tried any of these face mask. Please do share it in the comments below. Have a happy skin!