One positive way to look at the current situation is to consider the time that we have at our disposal to pursue something new. And to help you uncover one 'new' thing, here is a concept that we love – Audio Books.
What are Audio Books?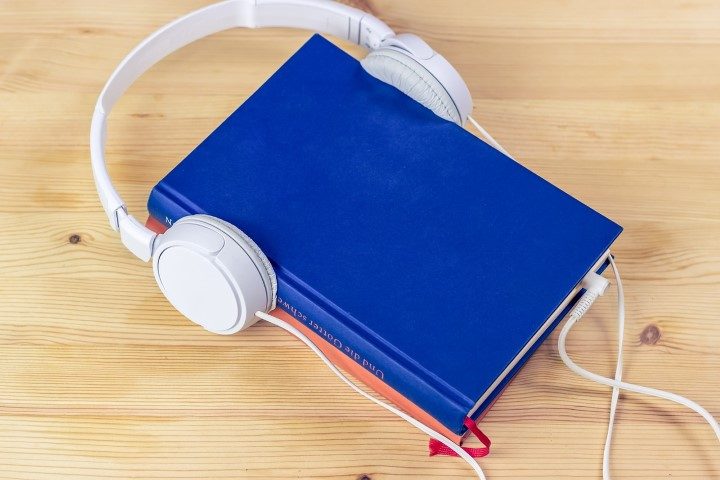 Audiobooks are precisely recorded audios of the books that you can listen to on your phone, laptop, iPod, and other audio devices. Audiobooks can be word-to-word reads or in summarised forms for quicker digestion. Over the years, many people have fallen in love with audiobooks because of their easiness.
The audiobooks are like songs. They can be streamed directly from a service or downloaded locally for listening offline. People usually start streaming free audiobooks, but quickly shift to premium services, because it is so addicting.
Should You Listen to an AudioBook?
There is no reason why you shouldn't. In fact, audiobooks are as good as regular books. In fact, in some cases, they are even better. Remember how much we loved listening to the stories rather than reading them when we were young? Remember, as a kid, how fun the library used to be when the librarian read a story? Audi books plan on bringing a similar experience to you.
When you read a book, your brain gets busy in looking at symbols, understanding them, painting a picture, deciphering the emotions and whatnot. However, when you listen to the story, your brain has to less amount of work, which results in more amount of joy.
That being said, the emotional response of every person can be different from the other depending on a lot of factors. For example, if a person is an avid reader, then he might not like audiobooks since they do not give the 'feeling' of holding a new book that the readers love. But, a person who reads for knowledge may like the concept of hearing the audiobook since it practically does the same thing but with a little less frustration.
Why People Love Audio Books?
There are many reasons:
It is easier than reading a book.
It is as good as reading any book.
It is easily accessible.
It is highly cost-effective.
Storing and protecting isn't a problem anymore.
It can be enjoyed while driving, cooking, bathing, and even while working.
The only reason people don't like audiobooks is that it takes out the inner voice. Do you know the voice that tells you the story when you read a book? That voice that adds all the emotions, drama and realism to a story? That is replaced by someone else's voice, who might not strike the perfect chord at every comma and every adjective in the book.
Where do I Listen to an Audiobook?
Amazon has this beautiful audiobook experience called the Audible. Audible is a service provided by Amazon that includes a platform to listen, sort, preview, and legally buy audiobooks. It has a vast collection of audiobooks in different categories that can cater to the needs of every human being on the planet.
Also, there is a massive collection of free audiobooks that you can enjoy right after signing up.
Where do I Sign Up for Audible?

Signing up is easy and quick. If you have an Amazon account, you can use it to log in to your Audible account or create a new one. To begin listening to audiobooks, go here.
Check out Audible
Audible is free for 30 days, after which it costs a menial fee. Every month a paid member gets access to several free titles and a credit that can be used to buy any audiobook. However, what makes Audible better than other services is the 30% discount that Amazon offers on Audio Books to its subscribers.
Also, once bought, the audiobook belongs to you. Forever. Even if you cancel the subscription, you still keep the book in your account and can access it whenever you want. Audible allows you to swap the books that you do not like. I found this particular feature very helpful when I bought a couple of books out of mere hype and later did not like the book. I swapped them for better titles, and from a different niche. The process was fast and hassle-free.
Audibles Supports Alexa as Well
Unlike any other audiobook platform, audibles also has support for Alexa. And, to be honest, audibles makes Alexa a tad bit sweeter. The kids love listening to stories on Alexa at home, and it gives the rest of the family a moment for themselves. If you have kids at home, the combination of Audibles and Alexa can be a lifesaver. If you haven't met the Alexa yet, click here to check her out.
The link above will take you to the Echo Dot page on Amazon. There are other Echo devices available that cater to the different needs of the consumers. I recommend Echo Dot for apartments and flats with 2 or fewer rooms. In case you have a bigger house and a larger family, you may want to check out the New Echo, Echo Studio and Echo Show.
Why Amazon Audibles in THE DEAL?
There are many reasons as to why I prefer Amazon Audibles over any other service.
They have a vast collection of audiobooks.
Their recordings are excellent, captivating, and entertaining.
They have a no-contract subscription plan. You can cancel anytime without any questions asked.
They support Alexa devices.
You can listen to audibles on any device.
You get free stuff every month.
Your subscription includes credit to buy audiobooks.
You can swap the books that you do not like.
30 days of free listening.
Audibles is an excellent experience, and I would be lying if I say that I read books all the time after getting audibles. I spend my evenings asking Alexa to read me the next chapter from the book, and I love it.